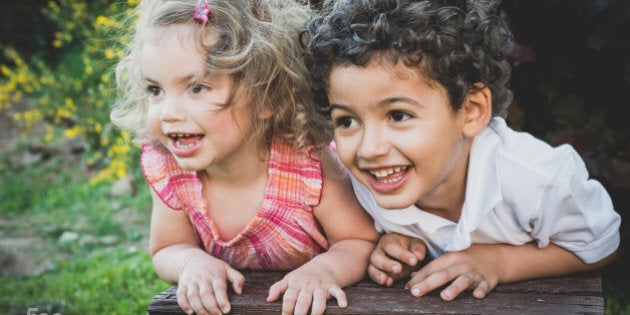 The record-setting winter weather is finally gone and warmer temps pave the way for families to create memorable moments outside. Here are some suggestions for fun family activities that are perfect for Sundays, so you can make the most of the season and enjoy lots of time together.
Get up early, pack your favourite breakfast foods and find the perfect spot for your family to enjoy the first meal of the day while watching the sunrise.
Layer the kids' swimsuits under their clothes, so they're ready to get wet in a fountain on those super hot days. Remember to pack water bottles to keep everyone well-hydrated.
Create A Family Scrapbook
A great way of bonding and teaching kids about your family heritage is to get those photo boxes out and create a family scrap book with information and pictures about each family member.
Go for a walk around the neighborhood, keeping your eyes peeled for things you haven't noticed before. Choose a winding route for variety. You can also hop from one neighborhood to another quickly and without breaking the bank. However, before attempting to walk a long distance, always consider your abilities and current level of fitness.
Prank Call The Grandparents
For some serious silliness, get the kids to disguise their voices and make crazy calls to their grandparents —"Is your fridge running? You'd better go catch it!"
Many cities are now equipped with bike lanes. You can also locate a local bike trail. Grab those helmets and head out on a family bike ride — another fun way to explore your city or town. Keep a close eye on the kids and encourage them to be mindful of other cyclists.
Start a family blog — write about any adventures or experiences and even create fun family movies.
It's spring cleaning season! As you clear your closets encourage your kids to donate their too-small clothes and toys they no longer play with to charity. This will help instill the value of giving.
Popular in the Community