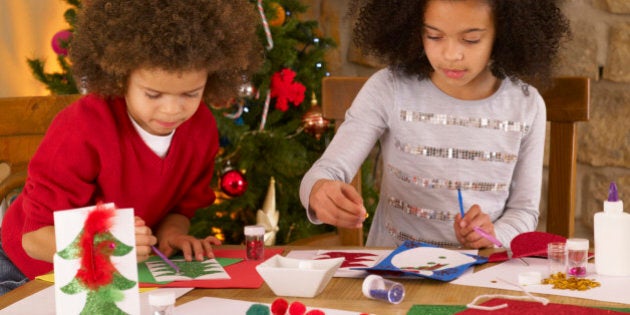 Having the kids off school and underfoot can be a lot to handle during the holidays -- ensuring they're entertained while keeping messes at bay can be even harder.
As a mother of four, I'm encouraging you to not let a fear of messes stand in the way of having fun with your family this holiday season. Instead, choose to be in the moment, enjoying quality time and getting messy with the following activities:
Choosing kid-friendly DIY projects that allow children to show off their creativity is a great way to keep them busy.
At my house, I believe that a great table setting is essential for any holiday gathering, no matter how big or small. When you're expecting guests for dinner, have your children create a personalized craft for each table setting along with a custom place card as a cute take-away gift for your guests. Your kids will feel proud and your guests will love the personal detail. For inspiration, Instagram and Pinterest have a wealth of kid-friendly DIY ideas with step-by-step instructions for any holiday.
Cookie decorating is a great way to get your kids involved in the holiday festivities. Set up a decorating station at the dinner table with different colored icing, candies and sprinkles (you name it!) for your kids to make customized holiday cookies. Gingerbread houses are always a hit, and an easy way to turn it into a family activity.
To help minimize the mess from the start, make sure to have aprons or smocks available for your little chefs to protect their clothes from spills and stains.
Most kids' teeny tummies love sticky, gooey and chewy treats, so baking is a great (and easy!) way to get your entire family gathered around the mixing bowl. Holiday Bark is always a great option. Give each child their own baking sheet and let them choose which flavours and ingredients they'd like to use. Make extra and package it in decorative holiday tins for a sweet and simple holiday gift for your child's teachers and friends.
I believe that children shouldn't be stuck indoors, especially during the holiday season -- I bundle mine up and send them outside for some fresh air! It's a great way for them to burn off some energy and gives me a chance to get a few things done without being distracted.
If you're expecting guests with children, encourage them to bring warm clothes so they can join the others outside. It's always a great idea to have extra sets of warm clothes available so nobody is left out.
With the hustle and bustle of the holidays, remember that spills and messes will happen so don't let them ruin your fun. Use versatile cleaning products like OxiClean and you'll be prepared to tackle anything.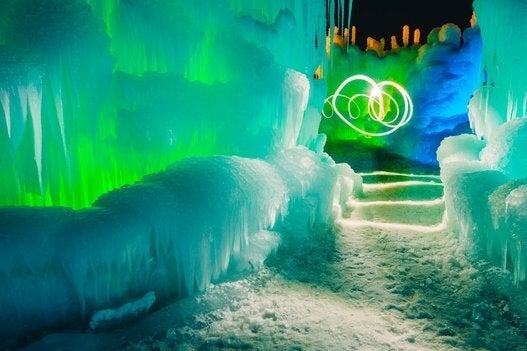 Alberta Winter Activities