It's the time of the year when everything around you feels mushy and lovey-dovey, but if you're the type of person who prefers to approach Valentine's Day in a more casual way, these cards below were made for you.
The day of love doesn't have to be cheesy or corny, in fact, sometimes the best way to express yourself (or your love) is just to be honest. These cards are not only funny (and punny!), but they capture all the good things relationships are about: having someone to binge-watch TV with, someone to take care of your cat, and of course, someone to make sweet, sweet love to.
Check out some of our favourite cards below, including some from Canadian designers and retailers. And if you're planning on buying any of these, we suggest doing it this weekend to avoid last-minute disasters.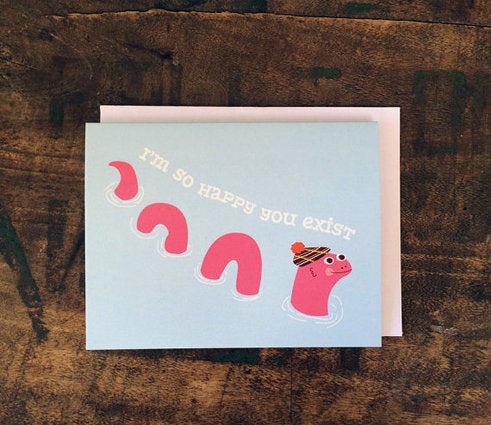 Funny Cards For Valentine's Day