Sometimes a simple card is all you need to show your Valentine how much you adore them — or more importantly, how much you get them.
And for that, a generic card with hearts and flowers simply won't do. Below are 23 of our favourite V-Day cards on Etsy, from dirty to silly, punny and playful — these cards are simply too cute to handle.
While some of the cards are handmade, others are printable PDFs, so be sure to double check you're ordering the right one for your Valentine. And don't forget to add a personal note inside, because after all, no one knows your love the same way you do.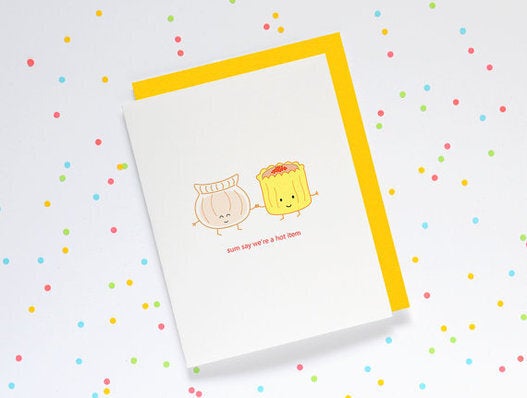 Funny Valentine's Day Cards
Popular in the Community