A convention of furry costume enthusiasts turned out to be a delightful surprise for Syrian refugees staying at the same hotel in Metro Vancouver.
The fifth annual VancouFur was held at the Executive Airport Plaza Hotel in Richmond last week, attracting more than 800 "furries" — people fascinated by animal characters with human characteristics. They gathered to share stories and entertain members of an oft-misunderstood community.
Organizers warned attendees that the hotel was also temporary housing for Syrian refugees.
Longtime furry Chris Jantz told the New York Daily News that a bus full of refugees arrived to check in to the hotel on the last day of the convention.
Right away, the kids gravitated to the furries.
"They saw people in giant animal costumes. To the children they were just cartoons from stuff like 'Yo Gabba Gabba!,' etc., and they wanted to say hi," Jantz said.
Some refugees even took part in a "final dance" at the event.
Canada has taken in over 26,000 refugees as a civil war continues to rage in Syria.
While that has created some political controversy, this group of refugees received a warm and fuzzy welcome.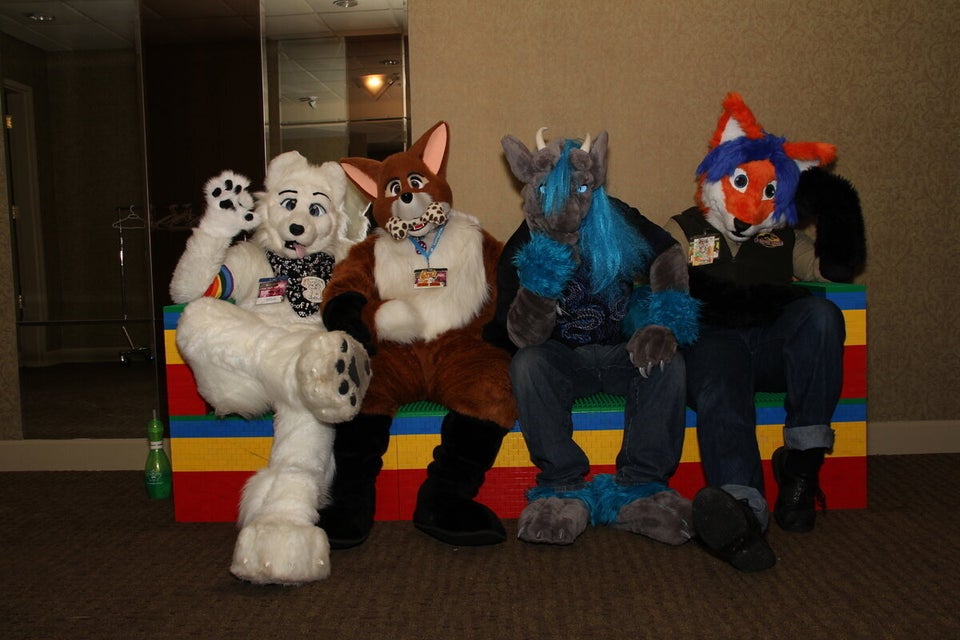 VancouFUR