Recently, news of our digital job fair of the future has spread across the country. Many Canadians have been intrigued by the jobs we predict will be around in 2030, including nostalgists, robot counsellors, simplicity experts and more.
While the aim of our Inspired Minds Careers 2030 project is to get parents and kids excited about the future, the question we keep hearing over and over again is 'how?' How did we come up with these jobs, and how can we really make informed predictions about what might happen in the next 10-15 years?
The approach we took was rigorous and collaborative. It was based on the input of not only foresight strategists, but close to 50 thought leaders across Canada across a wide range of industries. They started by looking at the macro trends that are driving change and overlaying those trends against careers that currently exist today. From there, they determined how these careers would evolve through advances in technology, environmental changes, demographic changes and other factors.
Let's take a closer look at some of the macro trends that shaped our analysis:
1) Aging and Demographic Changes
By 2030, Canada will have more people over the age of 65 than ever before. As a result, our workforce will get smaller and we'll spend a lot of time and money caring for Canadian seniors - in both public settings and at home. Jobs like the nostalgist will help meet these needs.
2) Climate Change and Energy
Currently, most of Canada's energy projects are focused on oil and natural gas, but this will likely change in the next 10-15 years as we become a bigger player in the renewable energy market.
We predict that jobs like a renewable energy engineer will be high in demand as we continue to build wind and tidal energy generation projects in remote areas of the country. Climate change will also increase the appeal of environmentally-friendly alternatives to fossil fuels, which brings an entirely new set of career opportunities.
3) Immigration and the Borderless World
As more and more young professionals choose to live and work in Canada, we'll need to ensure we can provide the proper support and services for these newcomers. There will likely be many new jobs that arise from these demands, and those who have a firm grasp of foreign languages and cultural diversity will be a great fit.
The rise of the borderless world will also allow teams to coordinate their efforts seamlessly with the help of technology. If you're a hotelier in the future, for example, you might work with global teams to enhance each guest's overall travel experience and offer them service from the minute they enter the country.
While we know that technology and automation will hinder many jobs obsolete in the future, one thing is also clear: they will also help make existing jobs even easier! If you're an urban planner, for example, you might benefit from new environmental technologies. Similarly, a media remixer will be able to capitalize on new advancements like augmented reality to create more impactful campaigns, tools and experiences.
This is a trend that has started to take off recently. In the future, we predict that healthcare will be one of the major industries affected by mass personalization, as patients will start demanding custom care and tailored healing approaches to meet their unique needs. A healthcare navigator will be critical to help guide patients through the best treatment for them.
Other sectors will start seeing mass customization take hold as well. In the food and beverage industry, we'll start seeing a bigger focus on creating personalized experiences for customers. A health coach, for example, will not only help clients change the way they eat, but we predict that they'll also help assess their personal fitness and provide genetic counselling.
6) Security and Stability
Changes in technology also bring changes in the way we think about our own safety and freedoms. The rise of the online sphere has already forced us to think more about the information we share on the Internet, and this may lead to the use of certain professional services or programs to manage these details. A digital memorialist, for example, is someone would manage your digital footprint after you've passed away so that your legacy lives on.
7) Scientific and Technical Advancements
Although it's difficult to imagine what it would be like living in a world full of robots, it's going to be our reality soon enough. There are new advances being made in the fields of science and technology every day, and many of our daily routines will be impacted by the introduction of new devices and machines. More specifically, many new jobs will emerge -- such as a robot counsellor, who is someone that matches robots with humans depending on their needs.
While it all sounds very sci-fi in 2014, many of our job predictions are based on technological advancements that currently exist and are just "waiting in the wings" for commercial development. It's all very exciting.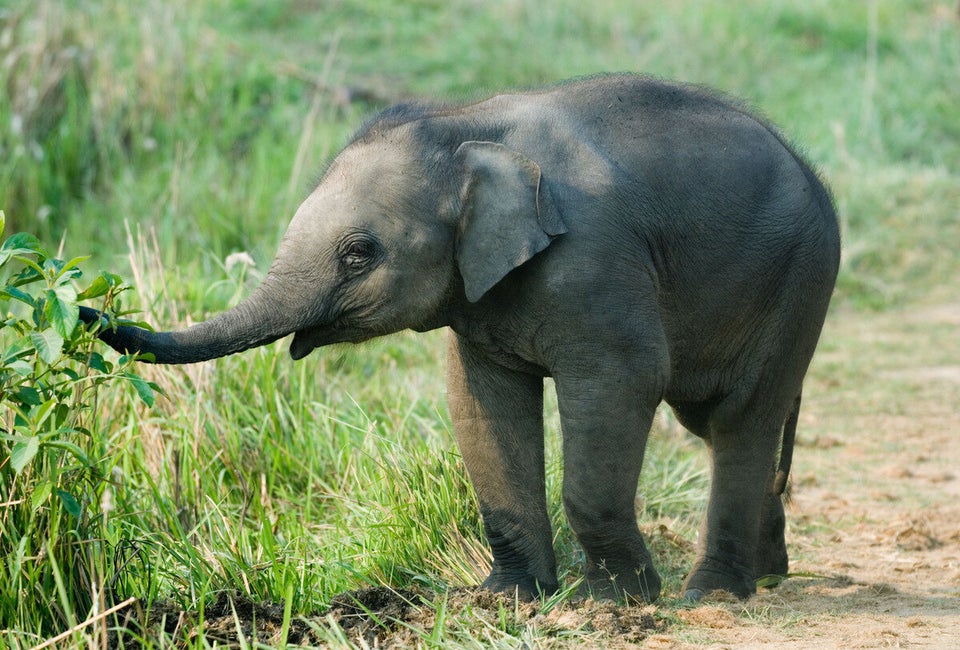 Strange Job Interview Questions