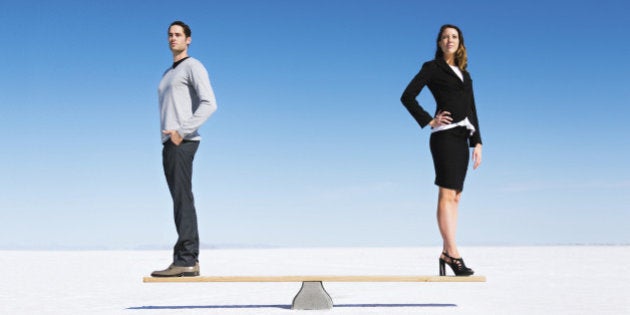 My youngest sister is very ambitious. She is constantly thinking, musing, trying to figure what it is she can do to make a difference in the world.
One day we were discussing the weighty question that plagues most young people: "What should I be when I grow up?"
Playing the role of the supportive older sister, I told her she could be anything she wants to be. As I said it, it dawned on me that the statement was not totally correct and I quickly added, "Well, almost anything. There are some things women are not allowed to do."
My sister's eyes crinkled in disgust. Looking aghast she said, "That's not fair."
She is right. It isn't fair.
A nine-year-old can see that, and yet in 2014 when the World Bank surveyed 143 countries, 90 per cent were found to have at least one legal difference restricting women's economic opportunities. Fifteen of these countries had laws allowing husbands to object to -- and, therefore, restrict -- their wives' employment.
Continuing legal differences between the entitlements of men and women in economies across the globe has a negative impact on female work force participation. Some say that women should suck it up and get a different job.
Why? If men are entitled to pursue any career they like, why shouldn't women have the same opportunities? Beyond that, economically speaking, the relationship between legal equality and economic empowerment is a strong one.
For example, let's pretend that in Country X all women were entitled to start a business. Excellent. What's required to start a business? Capital. How do you get capital? You need collateral. But what if, as a woman, you could not own property independent of your husband? Your husband could veto your business idea. What if you weren't even allowed to sign a contract in your own name, let alone have an independent bank account? Any entrepreneurial spirit is immediately quashed.
The leaders of the G20 have an opportunity this year to make an advance towards removing legal differences between men and women. What kind of example does it set if 20 of the globe's most developed economies continue to perpetuate inequality in this way?
If I am fortunate enough to have a daughter, I want to be able to tell her that she truly can do anything she wants. The fact that she is a woman is irrelevant and she will only be judged on her merit and her hard work -- qualities she can control.
By Marryum Kahloon, delegate representing the Australia at the G(irls)20 Summit 2015 in Istanbul, Turkey. Marryum studied Law and International Relations at Bond University in the Gold Coast. She is Pakistani by birth and has lived in Australia since 2008. As a result of her exposure to three vastly different continents, she has a keen interest in international development, gender equality and the rights of girls. Marryum was able to put this passion into action nationally in her role as a Parliamentary Girl Delegate with Plan Australia, in 2014, and as a UNICEF Young Ambassador, in 2013. On a more local scale, she served as President of the Bond University Law Students' Association.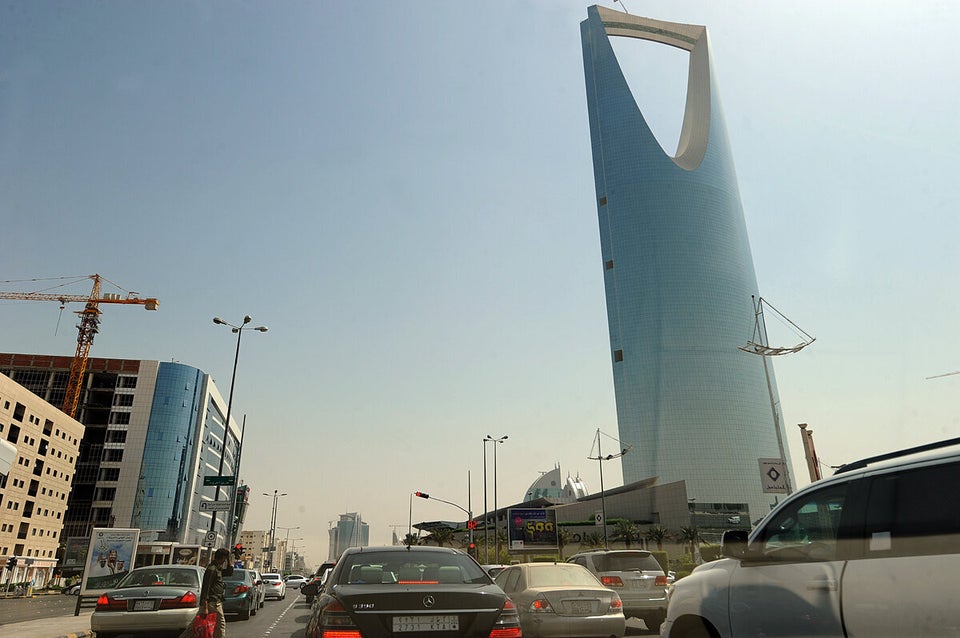 Worst, Best Countries For Gender Inequality