The show was downloaded more than one million times on the day after it first aired on HBO, the blog reported. At its peak, there were 160,000 people sharing the file simultaneously, making it the most rapidly downloaded torrent file of any kind, ever.
But apparently HBO isn't too worried about the phenomenon. In an interview with Entertainment Weekly, the network's programming president said file-sharers aren't cutting into DVD sales.
Lombardo said Game of Thrones was HBO's highest-earning show at the moment.
"If you look at aggregate of international and DVD sales — which are the two revenue streams we look at since we're not selling it domestically on another platform — yes, absolutely, in terms of shows we have on now," he said.
TV shows on cable networks tend to be downloaded more often than regular network shows, because many households have no other access to those shows. The second-most pirated show of 2012, for instance, was the serial killer drama Dexter, which airs in the U.S. on the premium network Showtime.
Adding to Game of Thrones' download popularity is the fact that the show airs with a delay in many countries, TorrentFreak reports.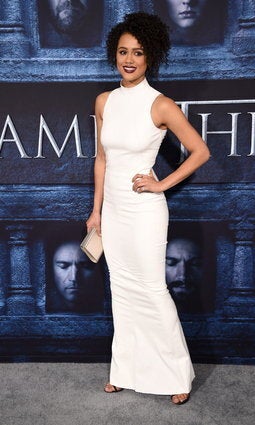 Game of Thrones