The "bastard" daughters of the late Oberyn Martell -- Obara, Tyene and Nymeria Sand -- come onto the scene in Season 5 after the death of their father at the hands of Ser Gregor Clegane.
Keisha Castle-Hughes has been cast as Obara, Tyene will be played by Rosabell Laurenti Sellers, and Nymeria will be depicted by Jessica Henwick. At first glance, they seem like a triad perfectly chosen for "Game Of Thrones" -- they're no-nonsense, tough, and sexy -- but Twitter reactions to the characters' looks (specifically, their racial backgrounds) became vitriolic very quickly.
We have no comment on the armor nipples.
What do you think about the casting? What about those of you who've read the books? Does this casting make sense to you? Some of the angry tweets are below.
"Game Of Thrones" Season 5 premieres on Sunday, April 12 at 9 p.m. on HBO and HBO Canada.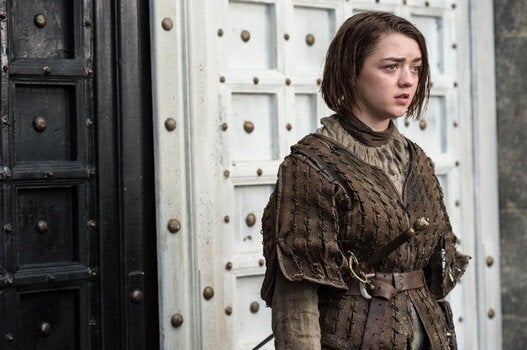 "Game of Thrones" Season 5