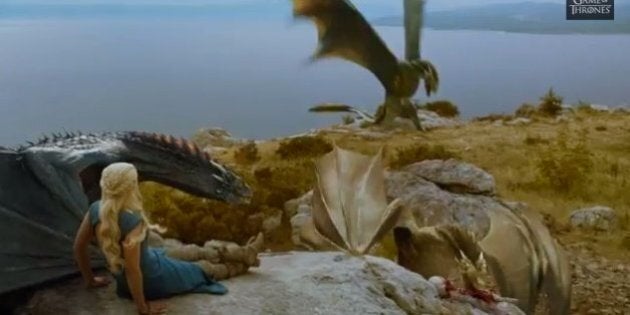 Winter is no longer coming, folks. It's practically here.
HBO Canada presents the highly anticipated Season 4 debut of "Game Of Thrones," premiering Sunday, April 6 at 9 p.m. ET/MT, day-and-date with HBO in the U.S. Following the Season 3 Red Wedding massacre, the new season introduces a plethora of compelling storylines that will play out to their inevitable -- and bloody -- conclusions. With an average audience of over one million viewers, the third season of "Game Of Thrones" broke all viewership records for The Movie Network and Movie Central, making it the most-watched series in Canadian pay TV history.
In Season 4 of "Game Of Thrones," after the Stark and Tully families are besieged, the Lannisters hold on to the Iron Throne but can they survive with new and ongoing threats from the north, south, and east? While Stannis Baratheon (Stephen Dillane) continues to rebuild his army in Dragonstone, a more immediate danger comes from the south, as Oberyn Martell (Pedro Pascal), the Lannister-loathing "Red Viper of Dorne," arrives at King's Landing to attend Joffrey's (Jack Gleeson) wedding to Margaery Tyrell (Natalie Dormer), and perhaps act on an ulterior agenda.
In the north, a depleted Night's Watch seems overmatched against the inexorable Wall advances of Mance Rayder's (Ciaran Hinds) army of wildlings, which in turn is being trailed by an even more formidable foe: the undead White Walkers. As if that weren't enough, Daenerys Targaryen (Emilia Clarke), accompanied by her growing, menacing trio of dragons and army of The Unsullied, is poised to liberate Meereen, the largest city in Slaver's Bay, which could ultimately provide her with enough ships to sail to Westeros and reclaim the Iron Throne.
New cast members for the fourth season include: Pedro Pascal ("Graceland") as Oberyn Martell; Indira Varma ("What Remains") as Ellaria Sand Oberyn's paramour; Roger Ashton-Griffiths ("The Brothers Grimm") as Lord Mace Tyrell; Michiel Huisman ("Treme") as Daario Naharis, a mercenary ally to Daenerys; Yuri Kolokolnikov ("Intimate Parts") as Styr, a wildlings chief; and Hafþór Júlíus Björnsson ("Zon 261") as Ser Gregor Clegane, a.k.a. "The Mountain."
In case you're not obsessed with "Game Of Thrones" enough, the splendour of Westeros returns to Canada when HBO's "Game Of Thrones": The Exhibition returns to Toronto's TIFF Bell Lightbox May 14 - 18 and premieres in Vancouver at the Pacific National Exhibition August 16 - September 1 (closed August 18 & 25).
Watch the "Game Of Thrones" Season 4 premiere on HBO and HBO Canada on Sunday, April 6 at 9:00 p.m. ET/MT.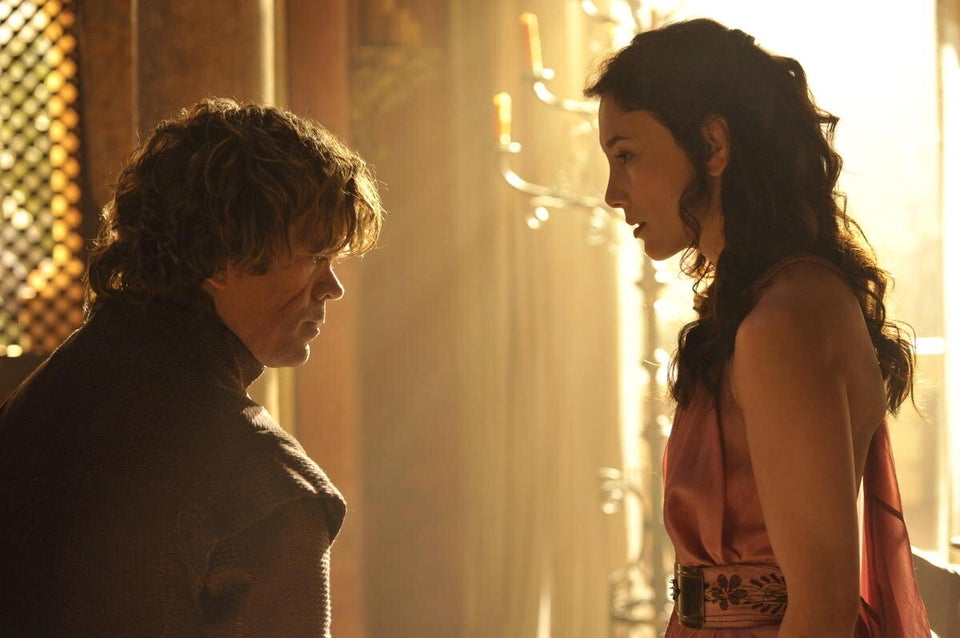 'Game Of Thrones' Season 4