A director of the SXSW Interactive festival has apologized for cancelling a panel on online harassment — due to online harassment.
"Earlier this week we made a mistake," said director Hugh Forrest in a statement Friday. "By cancelling two sessions we sent an unintended message that SXSW not only tolerates online harassment but condones it, and for that we are truly sorry."
The threats proved the GamerGate movement never went away.
About a year ago, GamerGate briefly took over the mainstream media after a speech at a Utah university by feminist gaming critic Anita Sarkeesian was cancelled due to an email threat of a "Montreal massacre-style" attack.
What began as a blog post by an ex-boyfriend attacking a female game developer exploded over several months into a Tea Party-esque culture war with an online campaign against progressive calls for more gender and racial diversity in gaming.
But the threat of a real-world attack put GamerGate on the defensive — the decentralized group consistently claimed they cared only about "ethic in games journalism" though their online actions against so-called "social justice warriors" belied that.
This week's threats were specifically related to a panel called "Level Up: Overcoming Harassment in Games." (The other panel, "SavePoint: A Discussion on the Gaming Community," featured GamerGate allies.)
After SXSW's decision to cancel the panels, the blowback from social media and journalists was fierce. Buzzfeed and Vox even threatened to pull out of the conference, which more than 33,000 people.
"While we made the decision in the interest of safety for all of our attendees, cancelling sessions was not an appropriate response," admitted Forrest on Friday. "We have been working with the authorities and security experts to determine the best way to proceed.... It is clear that online harassment is a problem that requires more than two panel discussions to address."
Instead, Forrest said the conference will add a day-long, live-streamed online harassment summit on March 12 to discuss the topic.
Speakers from the originally scheduled panels will participate, and additional speakers will include representatives from the U.S. congress, Facebook, and the Anti-Defamation League, as well as iconic Texas women's rights advocate Wendy Davis and longtime GamerGate target Brianna Wu of Giant Spacekat, among many others.
As congresswoman — and now summit speaker — Katherine Clark wrote in a letter earlier in the week, "By canceling the panel, SXSW has assisted those who wish to silence women by threatening violence."
SXSW's decision to apologize and set up a summit bodes much better for an industry that, as Wired Magazine points out, has for too long refused to take a stand against GamerGate.
"GamerGate is one of the more more visible harassment campaigns in recent memory, and its fallout has emphasized the need for dialogue about online abuse and ways to support women, people of color, and other marginalized populations in a historically male-dominated digital space," wrote Leigh Alexander.
The times, it now seems, are finally changing.
"It would have been a blip on the radar last year. The public is aware now that women are targeted online in a way that's criminal and extremely damaging," Wu told Beta Boston.
"People are realizing it's something they can't ignore any longer."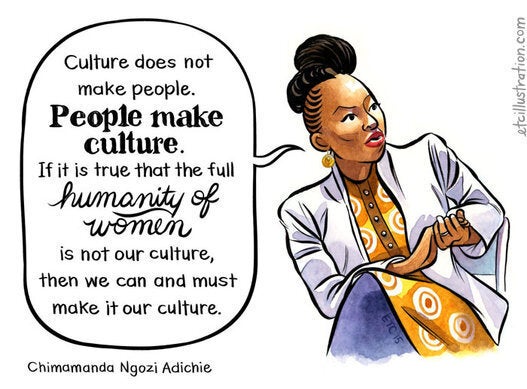 10 women on why feminism still matters