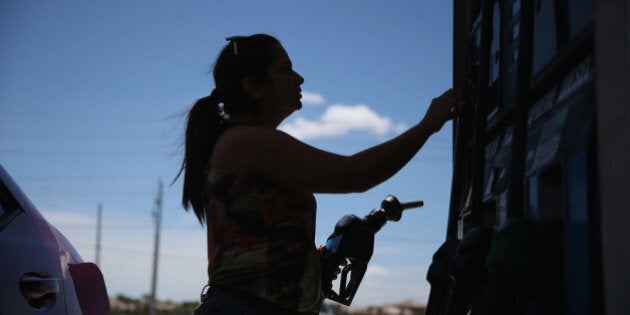 Oil prices have plunged once again, and gas prices are coming down with them — but not nearly as much as they should be, according to the Bank of Montreal.
Senior economist Benjamin Reitzes compared Brent Crude prices and Canadian gas prices going back six years, and found they tracked each other very closely — until this year, when oil started falling much more than gas prices.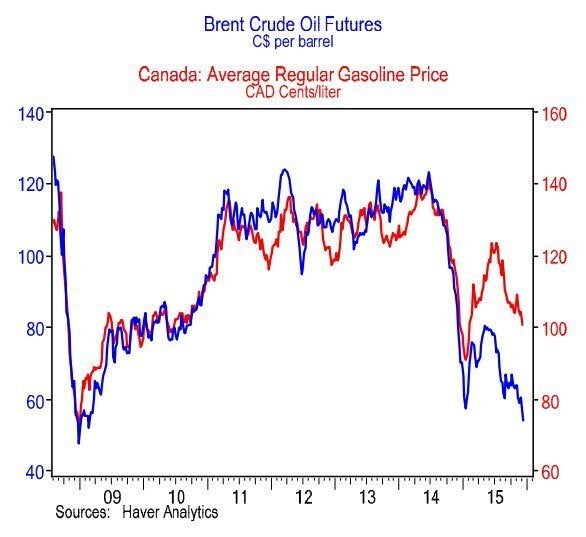 "Simply, consumers don't appear to be reaping the full benefit of lower oil prices," Reitzes wrote in a client note. He said gas prices should be "well below" the $1 mark today.
As it happens, gas prices in Canada are hovering around the $1 mark. According to GasBuddy.com, prices range from an average of 84.5 cents a litre in Manitoba, to 112.5 cents per litre in British Columbia.
One thing driving up the price of gas is … cheaper gas. Dan McTeague of GasBuddy.com noted this summer that miles driven are up 6 per cent in North America this year, putting upward pressure on gas prices.
Gas stations are also making up for low margins earlier this year, an Ontario Energy Ministry analyst says. Stations were making just 2.2 cents per litre of gas in January of this year, "too low for a station to make money," Spencer Kipping said.
Margins have since recovered to about 10 cents per litre.
Here are gas prices for major Canadian metro areas, as of Fri. Dec. 2015.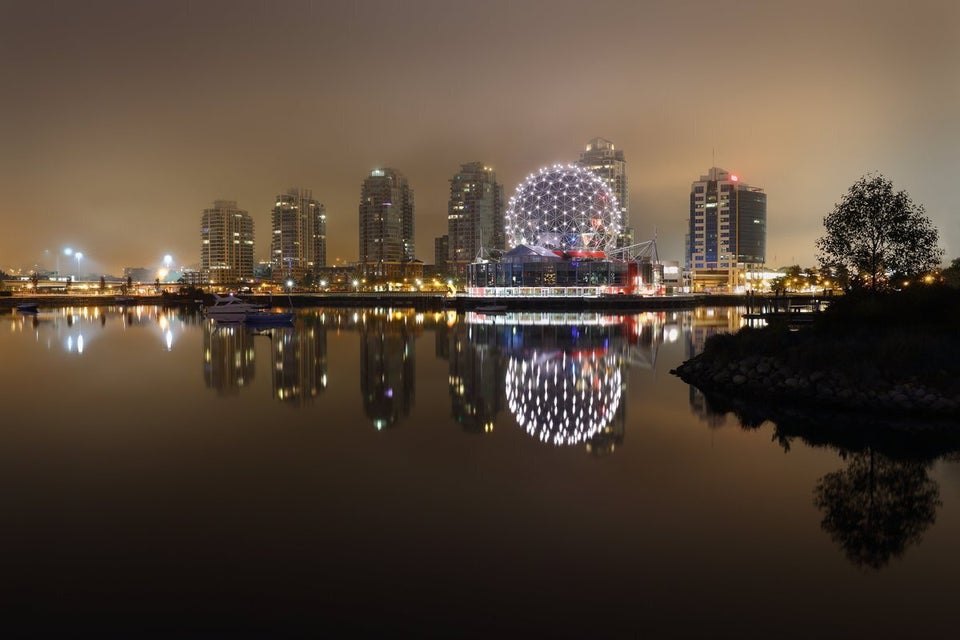 Gas Prices For Fri. Dec. 15