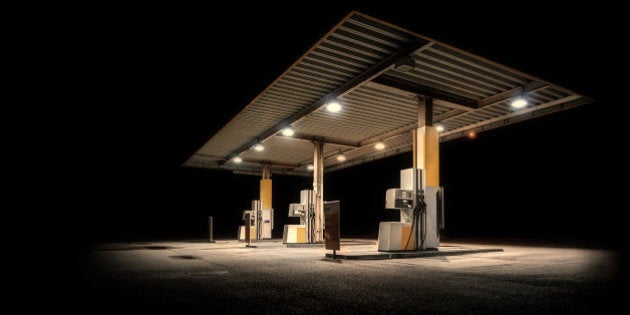 Shutdown of U.S. refinery sends Canadian oil down, gas prices up
More pain at the pumps to come for Western Canadians
Lower loonie adds 11 cents per litre to price
Some parts of Canada, particulary in the west, are seeing massive jumps in gas prices this week, even as Canadian oil prices hit a decade low.
Western Canadian Select oil was selling at $22.50 a barrel on Tuesday, a more than $20 discount on the benchmark price for North American oil, Reuters reports. That's the lowest price for Canadian oil in at least a decade.
Canadian oil exports have long traded at a discount compared to the North American benchmark price, which the industry says is due to a lack of access to markets (i.e., not enough pipelines).
At these prices, Reuters estimates many Canadian producers will struggle to cover costs, let alone turn a profit.
But even as oil prices tumble, drivers in many parts of the country are seeing rapidly rising gas prices, particularly in Western Canada.
Analysts say it could be several weeks before the refinery is back at full capacity, and in the meantime, TGPT expects gas prices to rise further.
"Combined with other refineries in the region going through maintenance, not only have wholesale gas prices shot up 25 cents a litre, but the breakdown at the BP facility, which was transformed recently to use Canadian heavy oil, also caused Canadian oil prices to tank," TGPT says.
Although TGPT sees gas prices rising another 10 or 15 cents in Western Canada, some other parts of the country won't be spared gas hikes either.
The website sees gas prices rising through this weekend in Greater Toronto, and trending upwards in the coming days in Vancouver and Ottawa. Montreal will see flat prices, with prices coming down in southern Ontario cities like Windsor and London, as well as in Quebec City, Victoria and St. John's.
The price hikes underline the fact that the explosion of Canadian oil production over the past decade hasn't lessened Canadians' dependence on U.S. gas refineries.
"As Canada depends more and more U.S. gasoline to meet our needs, what happens there matters," writes TGPT, a website run by former Liberal MP Dan McTeague.
TGPT notes that U.S. demand for gas is strong this summer and refinery capacity is tight.
But the falling loonie has also added to rising prices. TGPT estimates that the decline in the Canadian dollar has added at least 11 cents per litre to the domestic price of gas.
Meanwhile, a new report from Moody's forecasts that oil prices will stay low for at least the next three years. The ratings agency expects global crude prices to average $50 U.S. a barrel this year, before rising to $60 U.S. in 2016.
Here are gas prices by city across Canada, and TGPT's short-term forecast for those prices.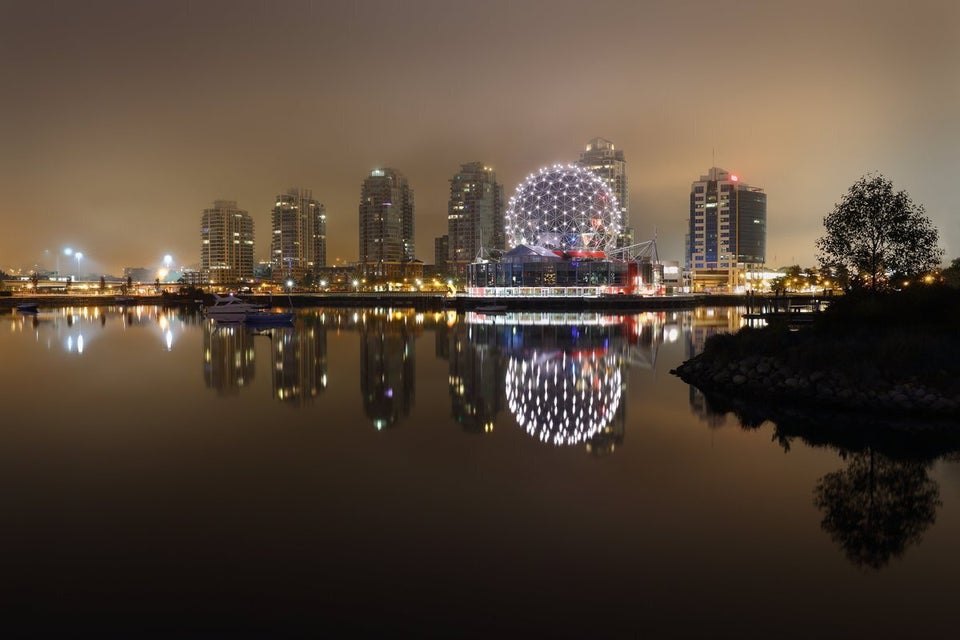 Gas Prices For Fri. Dec. 15
Popular in the Community