 Bears in Russia's remote Far East look like they're primed for an intervention.
The only question is who's going to tie them to chairs and give them the straight goods on what aviation fuel does to the brain?
According to the UK's Daily Mail, brown bears at Kronotsky Nature Reserve have developed a nose for the kerosene and gasoline from containers left at the nature park — fuel typically used to keep generators and helicopters buzzing.
During a seven-month stint with these critters — there are about 700 brown bears living in the reserve — photographer Igor Shpilenok captured unnerving scenes of their strange habit.
In the images, bears hover over the barrels for good long spells, drawing deeply from the fumes. They they paw up the earth to dig a shallow hole — and promptly collapse in it.
Shpilenok described one bear's session in particular detail to the Daily Mail.
"Workers of the nature reserve didn't take them in time and a female bear named Suzemka — who is apparently fascinated by the smell of fuel — used the opportunity. She seems to be one of the addicts."
The animals are even known to lurk near helicopters, according to TVNZ, waiting for their precious fuel to drop away during takeoff.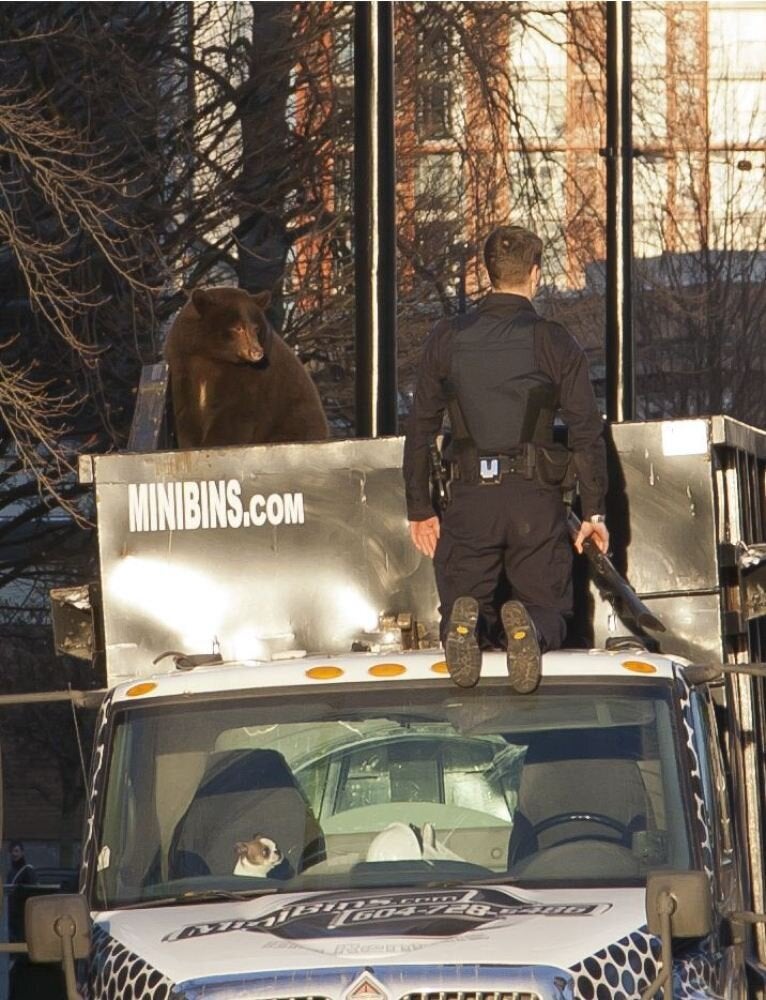 Bear In The City