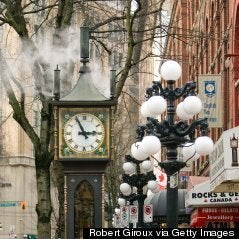 The Gastown steam clock is one of Vancouver's most popular tourist attractions. So when it was removed for repairs in October, the spot seemed a bit ho-hum to Ian McKinnon, whose office is across the street.
After a few weeks, a silver-covered object was placed in the clock's location, but nothing happened.
"We thought that it was just the clock wrapped up, ready to be unwrapped," McKinnon told The Huffington Post B.C. in an interview Tuesday. "We thought, 'This is kind of boring.'"
On a lark last week, McKinnon and his colleagues bought a recorder from a dollar store, grabbed a broken clock from the office, and taped it up to the silver column along with a note: "Enjoy the new Gastown clock! Please blow on whistle to simulate hooting sound. Wipe hooter after use."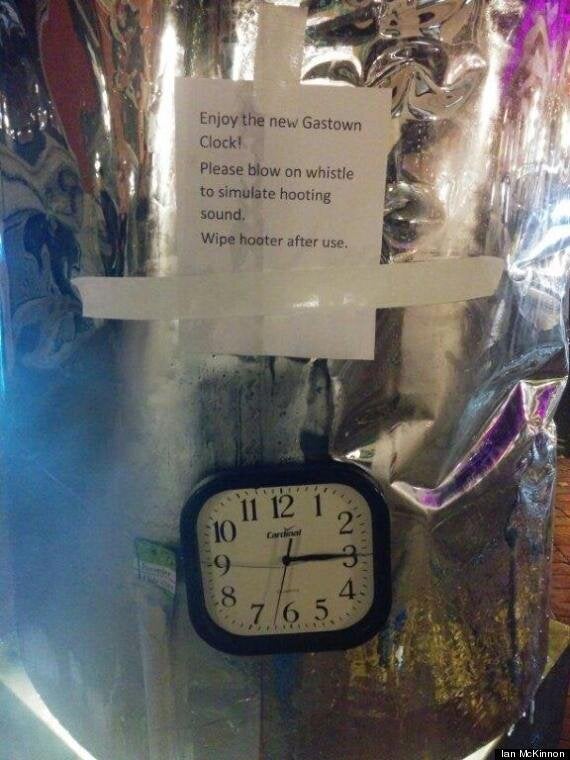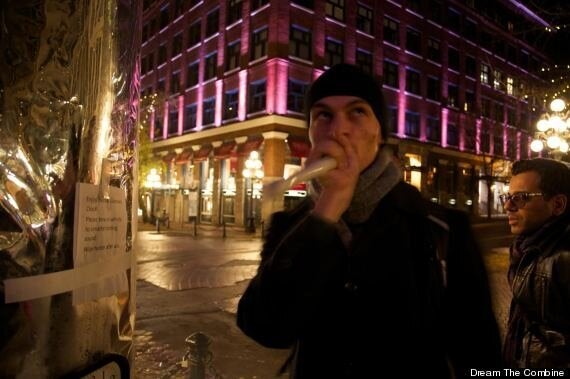 Passersby thought the "replacement" was a hoot (pun intended).
But that's not the end of this story.
"If you look at the artists' resume, it's amazing. These are fantastic people," said McKinnon.
"I felt like a big old dirtbag, such a loser."
So a contrite McKinnon returned to the site around midnight to take it down. Except there was a woman there taking photos of people using the "hooter" — and she wouldn't leave.
Finally, McKinnon "sucked up some courage" and walked over to move his handiwork from the tower to a nearby tree.
That's when the woman introduced herself — as one of the artists, Jennifer Newsom Carruthers.
"That was horrifying," McKinnon admitted.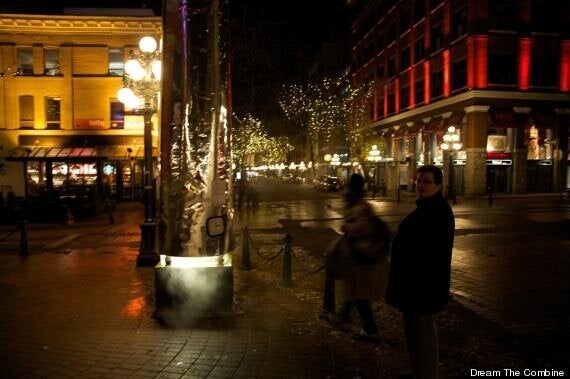 Artist Jennifer Newsom Carruthers snapped this photo of Ian McKinnon nervously waiting to remove his "vandalism."
But Newsom Carruthers said she probably would have left the broken clock, hooter, and note on her public artwork.
"We're interested in that response. It's there for people to react to it in whatever way they see fit," she told HuffPost B.C.
"He didn't just vandalize this thing by taking a key or scratching the surface; he did something quite thoughtful and quite funny. So I wasn't too bothered by it. But I was quite touched that he felt the need to come back and take it down once he realized it was crowdfunded and a lot of people put a lot of time and energy into it."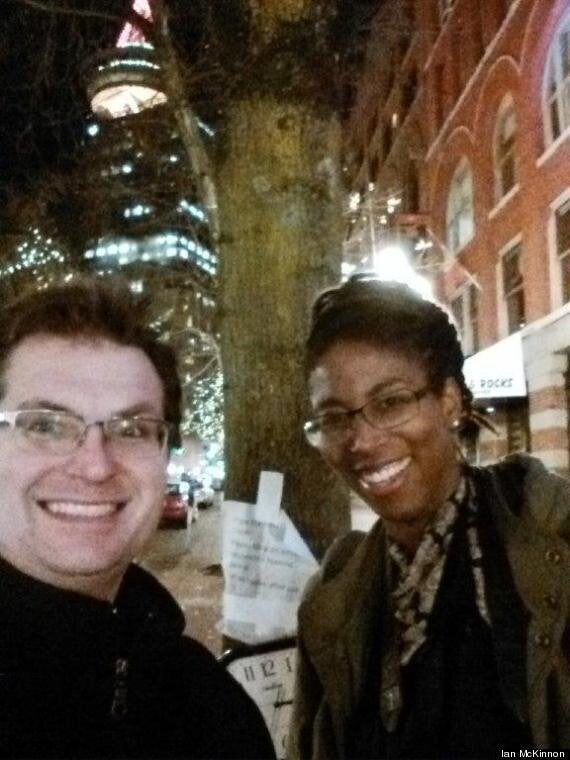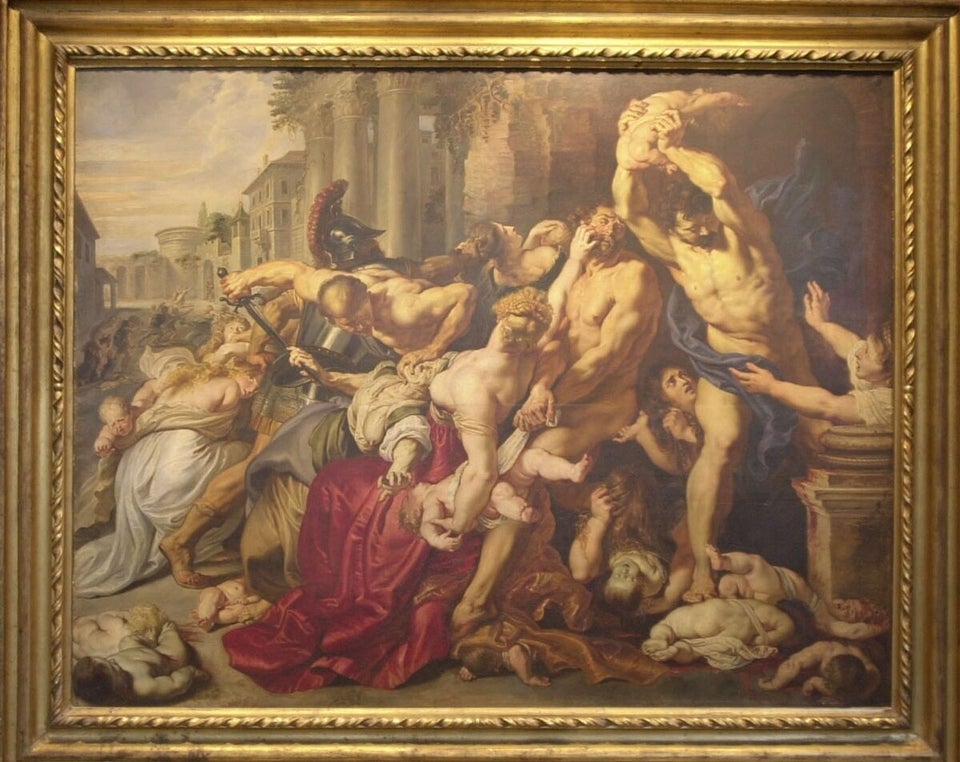 Most Expensive Artworks Ever