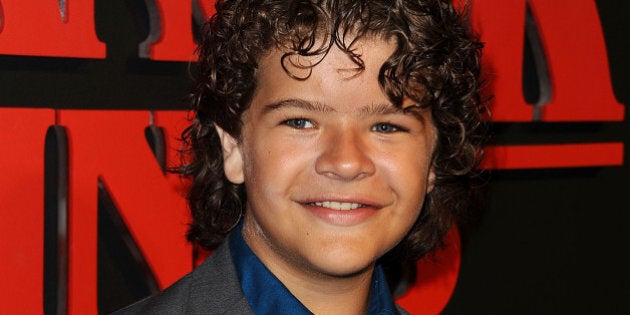 "Stranger Things" star Gaten Matarazzo has no problem discussing his genetic disorder.
"It's a condition where you're born without your collar bones — I don't have any," Matarazzo explained. "It affects your facial growth, your skull growth... it affects your teeth... that's why I don't have any, these are fake, right here."
As Matarazzo explained, cleidocranial dysplasia (CCD) is a rare disorder that affects the growth of bones and teeth. The severity of the disorder varies from person to person. Those who have underdeveloped or no collarbones may have "narrow and sloping" shoulders or be three to six inches shorter than the average person, according to Genetics Home Reference.
As for teeth, those with the disorder may experience a delayed loss of baby teeth or have misaligned teeth or jaw. While some people with CCD may require surgery, Matarazzo says he only has a mild case.
"A lot of people have it much worse than I do," he told host Jonathan Ross. "And I feel like putting it into the show is really raising awareness for it."
"I just wanted to raise awareness for it and let people know it's not something they should be afraid of showing."
Since then, the teen has made it his business to spread awareness about the rare condition.
"When they wrote it into the show, I [started] getting a lot of messages and emails from people who have the condition, saying that it really helps them come out of their shells a little bit," Matarazzo told The Daily Beast. "They say that because this was in the show and this is the first time they've heard of it outside of the doctor's office, it made them feel really good and it inspired them."
Besides speaking out about CCD, Matarazzo has also shared photos of his fake teeth on Instagram. Back in July, the young actor posted an adorable selfie, writing: "Just letting you guys know. These are fake teeth."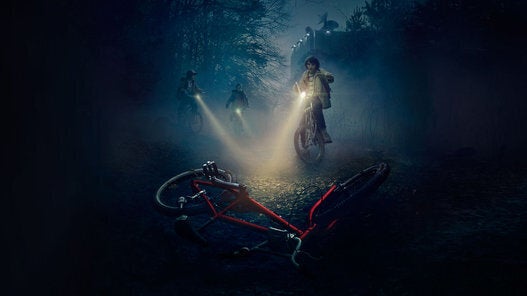 "Stranger Things" On Netflix
Popular in the Community