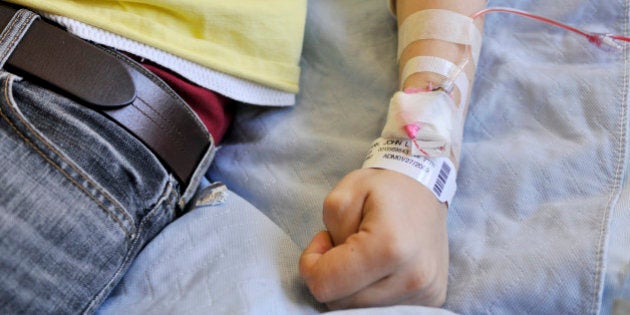 Is it really 2016? Antiquated policies of the Canadian Blood Services like the ban against men who have sex with men (MSM) bring into question just how progressive health and social policies are. The MSM policy mandates that even if MSM are regularly checked and confirmed healthy, they must abstain from sexual intercourse and intimacy for a pre-determined period in order to donate their blood to those who need it.
On June 20, the Ministry of Health announced that they approved applications from March 31 and April 1, 2016 from Canadian Blood Services (CBS) and Héma-Québec (HQ), respectively, to reduce the ban against men who have sex with men (MSM) from five years to one. The Minister of Health was proud that Canada would be put "in line" with countries like the United States, Australia, New Zealand, England, Scotland, and France, the first five of which have implemented one-year bans for men and females. France will implement the shorter waiting period on July 10. CBS and HQ will be receiving a $3-million contribution to conduct behavioural research to ensure the neutrality of future blood donor policy. After contacting Canadian Blood Services, they said the new criteria are scheduled to take effect in August.
They wrote, "Our aim is to identify a long-term policy solution that prioritizes patient safety wile minimizing the societal impact on certain groups of people." They have also established a working group represented by patient groups, LGBTQ communities and community organizations to serve as a forum for ongoing discussion and consultation.
These policies are based on medical concerns regarding the HIV virus, which has been historically biased against homosexual communities despite the statistical evidence that shows a more even distribution across the general population.
When asked why the one-year ban does not apply to other genders and/or sexualities, CBS wrote, "To protect the safety of patients who rely on blood products for treatment, we often have to make difficult decisions, based primarily on scientific evidence of risk, about who can and cannot donate blood. According to data from the Public Health Agency of Canada, [MSM] account for the largest proportion of new HIV infections reported in Canada."
According to the Canadian AIDS Treatment Information Exchange, approximately 75,500 Canadians were living with HIV -- 23,700 people whose HIV status was attributed to heterosexual sex. This represents 31 per cent, which is still a significant number of all people living with HIV in Canada.
The notion of one year of abstinence has raised some questions and sentiments of disappointment among many Canadians.
In Alberta and Manitoba, 42.8 per cent and 56.7 per cent of HIV cases are concentrated in people engaging in heterosexual sex. People exposed to HIV through heterosexual sex were most likely to be unaware of their HIV infection (28 per cent).
Minister Philpott continued, "I recognize that this four-year reduction in the deferral period is not a radical change, and will not change the circumstances for many MSM donors who are currently prevented from donating blood. That being said, I would rather see Canada take a step in the right direction than stand still." The Canadian AIDS Society agreed that the reduction will be, in fact, a step in the right direction while they preferred its elimination. They have been advocating for these changes and the shift to a gender-neutral policy for years.
It seems, however, that the notion of one year of abstinence has raised some questions and sentiments of disappointment among many Canadians, one of whom had agreed to conduct a short interview.
Melissa Marie (Emmy) Legge is a research assistant with Researching for LGBTQ Health, a queer physical and mental health research team led by Dr. Lori Ross out of the University of Toronto, and a second-year PhD student with the School of Social Work at McMaster University. They accepted to answer a few questions regarding their opinions about the shortened ban.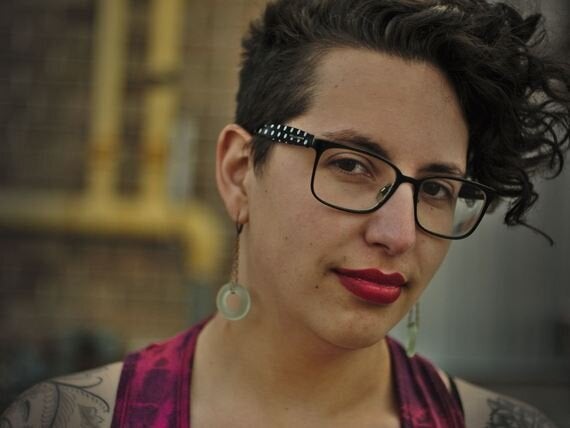 I: What are your thoughts on the recent decision?
M: I heard about the recent decision through a CBC news report that came on the radio. When the report first came on, I was sure that they were announcing an eradication of the ban. I am a queer health researcher, bisexual and non-binary identified. My first thought was, "Finally!" -- but I was soon disappointed.
I couldn't believe when I heard about this decision, which feels inadequate and tokenistic. The report that I heard stated that this would bring our policies up to date with those in places such as the U.S. and the United Kingdom. I couldn't help but be disappointed that Canada missed the obvious opportunity to be a leader in this area, and to demonstrate our national faith in scientific research and medical technologies, rather than stigma and social perceptions of risk.
As an academic, researcher and queer person, I was extremely disappointed and frustrated. The timing of this decision was also somewhat noteworthy, I felt. Here I would like to reference Slade Sohmer, who tweeted, following the Orlando attack, "Only thing I'd add to saddest tragedy in Orlando: It's made even more tragic and sad that gay men are prohibited from donating blood to help."
I: The Trudeau government promised to eradicate the ban entirely. Why do you think this has yet to be accomplished?
M: Especially in light of the recent media spotlights around Pride Month and the attack in Orlando, I can't imagine why the government would be holding off on eradicating the ban entirely, if not for discrimination or to appease more conservative constituents. It certainly makes Trudeau's involvement in Toronto Pride's "You Can Sit With Us" campaign feel disingenuous, for those of us who are seeing his face appear on billboards around our city.
I: Do you think the "one year" mark an arbitrary time span? Why or why not?
M: As a queer health researcher, the one-year mark feels like an arbitrary time span to me. While disease transmission and risk are not my specialty by any stretch, each unit of blood donated would be tested before clinical use regardless of its origin. I cannot imagine that a one-year ban would protect from transmission of anything additional that would not already be covered by this testing.
Health Canada wrote that the window period of tests used to detect HIV and HCV have been reduced to less than 10 days.
I: What are the implications of this decision on the LGBTQIA community?
M: On the surface, overt discrimination against some members of the LGBTQ community in Canada is dissipating. It is important to note that this is not true for all of us -- trans people, two spirit folks and bisexual people in particular come to mind as people who continue to experience blatant and violent discrimination in even the most politically progressive parts of Canadian society.
However, even for those of us who have enough privilege to avoid overt discrimination in day to day life, oppression of this community persists in the form of microaggression and institutionalized heteronormativity that result in recurring experiences of subtle violence for LGBTQ Canadians. These experiences serve to remind LGBTQ people that we are not truly supported or protected by our state or its institutions. This tokenistic reduction in the length of the ban is one of these many experiences.
I: Why does the one-year ban not apply to other genders and/or sexualities as significantly as MSM?
M: Again, I feel that this goes back to discrimination. The kind of sexual behaviour that MSM are perceived to engage in is particularly stigmatized within mainstream, heteronormative society. That said, gay men are not the only LGBTQ people to experience discrimination from blood donation eligibility requirements, they are simply the most visible members of the community experiencing this. Sex workers, for example, many of whom identify as queer, experience similar discrimination, no matter what their safer sex practices may be.
In general, we need to either move toward a system where eligibility for donation is based on behaviour and actual scientific measurements of risk, or where we rely on lab testing rather than social screening -- something that is completely feasible given that we already lab test each unit of blood donated before use. It would be of greater service to public health for Health Canada to invest resources in education around safer sex practices within LGBTQ community than to invest resources in continuing to stigmatize and discriminate against members of our community based on their sexual identities.
The announcement came days before Toronto Chief of Police Mark Saunders issued a formal apology regarding the 1981 bathhouse raids, where police offers barged into the supposedly safe spaces wherein gay men could engage in consensual sex. Hundreds of men were arrested and humiliated. It also came in the immediate wake of the tragic Orlando attack in the United States where 49 people were killed.
Minister Jane Philpott wrote, "I am confident that any remaining barriers to MSM blood donation will be removed -- it is only a question of when." Hopefully, "when" is within the next year.
Follow HuffPost Canada Blogs on Facebook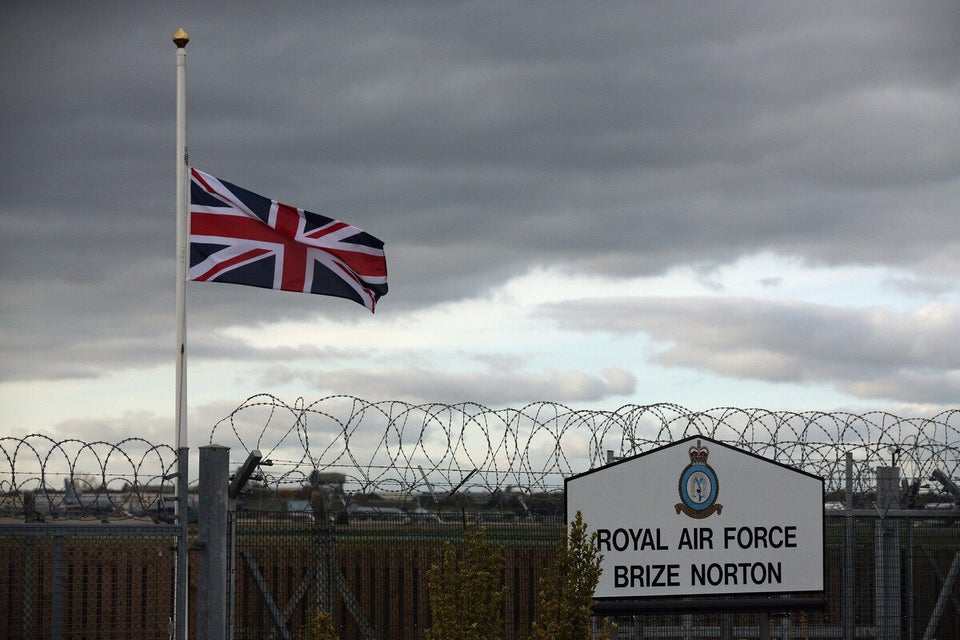 Countries' Policies On Gay Male Blood Donations