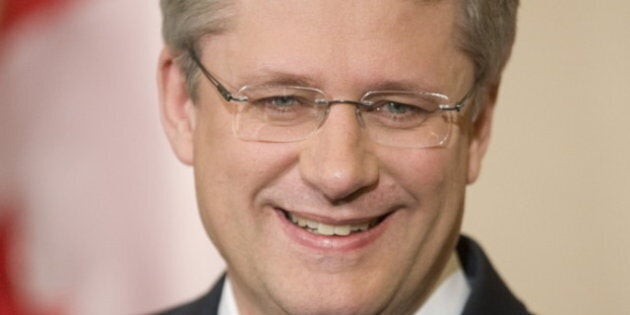 It was never a Conservative campaign promise, nothing previous Liberal governments were accused of not doing enough of. But slowly, as events abroad have dictated, Canada has responded, and grown bolder. What was at first thought to be an exception has become the norm: Canada's Conservative government is a forceful, credible advocate for international gay rights.
There are not many nations that whose moral authority on this issue is as strong as Canada's. Same-sex marriage is legal in only 10 countries worldwide. When Canada stands in defence of gays abroad, there are no double standards. Personal sentiments are being pushed aside. Equality is real.
Canada's voice on this issue was first heard in 2009, in response to the now-infamous Ugandan Anti-Homosexuality Bill. In his first public comments on the bill, Ugandan President Yoweri Museveni told members of his ruling party, "The prime minister of Canada came to see me and what was he talking about? Gays." Largely owing to foreign pressure, the bill is currently shelved.
In March 2011, Immigration Minister Jason Kenney announced a pilot program to assist refugees fleeing persecution for reasons of sexual orientation. In November, when a Nigerian bill sought to expand that country's punitive measures against gays, Foreign Minister John Baird released a statement demanding, "The Government of Nigeria must protect all Nigerians, regardless of sexual orientation."
And at the two most recent meetings of Commonwealth leaders, where 41 of 54 member states have laws against homosexuality, Minister Baird has called out his Commonwealth peers. Before leaving for the October 2011 meeting in Perth, Australia, he declared, "The rights of gays and lesbians are tremendously important. It is completely unacceptable that homosexuality continues to be criminalized in a majority of Commonwealth countries, and we will certainly take that issue to the summit."
In London last week, Minister Baird again took to the moral high ground before an audience of leaders, most of whom are indifferent at best to his message. "We don't compromise on basic rights," Minister Baird declared before calling out African and Caribbean Commonwealth nations with "regressive and punitive laws on the books the criminalize homosexuality."
Canada is not alone. Globally, the issue is gaining more and more traction. Last December Hilary Clinton delivered a powerful address in honour of Human Rights Day, where she declared, "Gay rights are human rights and human rights are gay rights" and noted that President Obama put in place an official strategy for the promotion of gay rights abroad. In the U.K., Prime Minister David Cameron has suggested tying portions of the U.K. foreign aid budget to a country's gay-rights record.
While the U.S. and U.K. efforts are important, both for their reach, and evidence that there is growing impatience with government-sanctioned persecution and bigotry towards gays, they are missing one fundamental lynchpin: the ability to without embarrassment or hypocrisy defend their domestic gay rights as they call on others to reform.
Canada, on the other hand, has nothing to hide, putting us in a tremendous position to not only continue our advocacy on this front, but to lead on it.
Prime Minister Harper and Ministers Baird and Kenney have displayed their commitments to the rights of gays abroad. Now it's time to raise the bar and turn statements into action.
Like the U.S., Canada should implement an official strategy for the promotion of international gay rights that includes:
• Instructions that diplomats continue to raise the issue with their counterparts in public and private. It shouldn't just be Minister Baird's job. And Ugandan President Museveni shouldn't be the only one being cornered on "gays."
• Canada should offer targeted assistance to advocates of LGBT rights in countries where they face harassment or persecution.
• States that move on LGBT rights, by changing laws and advocating acceptance instead of hate, should benefit from increased Canadian support in the form of financial and material assistance aimed at facilitating tolerance and change.
• Finally, in recognition of the fact that this task is greater than any one nation alone, and that of those nations taking a bold stance, Canada stands tallest, Canada should appoint an official envoy to identify key issues and challenges and help co-ordinate global efforts on this front, working with government and NGO counterparts to ensure that national policies are focused and harmonized, maximizing potential for success and that local advocates are supported.
The path forward will not be easy and progress will be slow. Numerous issues have to be delicately dealt with. Based on my experiences of twice having to hide my gay identity over extended periods throughout Africa, I will address those in my next blog.
However, as evidenced by the Ugandan bill, results are possible. Thus, armed by this knowledge and the justness of the cause, and fueled by the belief, as Minister Baird said in London, that while "our nationalities are many, we share one humanity," Canada has no other choice but to push forward.
Whether we intended to or not, we have started something. Let us follow through.