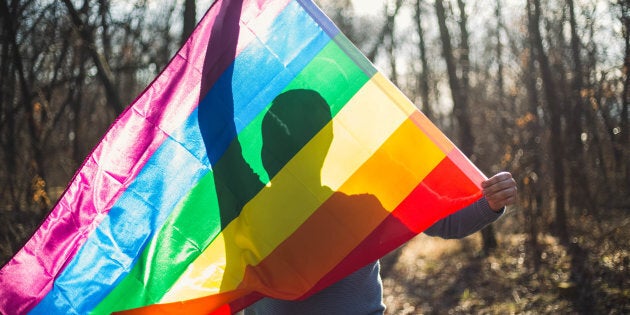 As told to Nicholas Mizera, Opinion/Blogs Editor, HuffPost Canada
Sault Ste. Marie, Ont. — I grew up in a suburb of Edmonton, but when I was entering Grade 10 I moved to Sault Ste. Marie. There were many things that made the city special — magical, even. There's a real sense of community and caring, and these weird natural treasures that you wouldn't find anywhere else (like the perfect circle of trees in the park near my house). At night I could open my window and see the stars. There was no light from the city blocking it.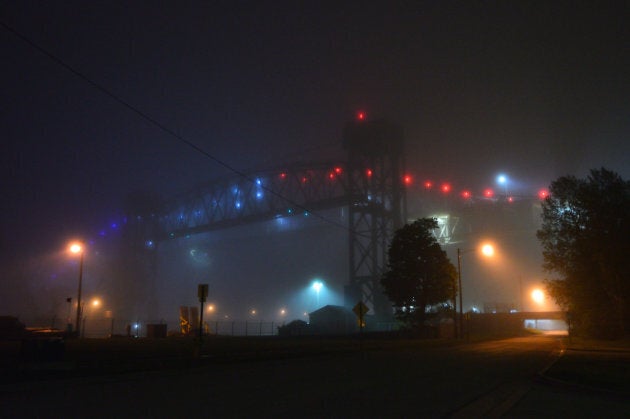 What made Sault Ste. Marie so interesting was that it was both a little city and a small town — just big enough to not know everybody, and just small enough for you to, well, know everybody. And while it technically wasn't a small town, if felt like one being so far from Edmonton. For a young, queer person of colour in this very homogeneous community, it was difficult, to be honest.
Feeling invisible
My parents were caring, kind and loving. They were separated, so I lived with my mom, stepdad and brother in the Soo, and I'd visit my father on holidays. But the person who knew me best was my brother. He had friends, a social circle and hung around people. People were drawn to him because he's a great listener and the definition of Good People. Me? I was a tortured, messed-up tween. My brother knew knew I struggled, so he'd do his best to create these spaces where I could feel cool, like when we played video games together, hung out or told each other stories. He made me feel seen.
At school, it was a different story. I was awkward, short and geeky, and the only person of colour in my school. When I came out, I was also the only out gay. On my first day of high school, someone called me the N-word. It was then that I knew this was not going to go well — the first of many reminders that I was an outsider.
Sir James Dunn Collegiate & Vocational School in Sault Ste. Marie.
I spent high school constantly trying to fit in. For a while I'd find all the black clothing in my wardrobe and hang around the smokers. Even then, I didn't smoke, so I didn't fit in with those kids. I never fit in with the sporty kids, and I never fit in with the popular kids, either. I didn't know who I was. I think that might have been the reason why I never really fit in, because not knowing who you are makes it difficult to find your people.
It's incredibly important that we create visibly queer spaces, because as queer and trans people, we are made to feel invisible every day.
I remember one day before giving a presentation on gender and race-bending in Shakespeare, another student spit on me. My teacher just gave me a tissue and told me to go on with the presentation. I remember feeling so disrespected, but there was nothing I could do. Absolutely nothing. Totally helpless.
I was bullied and beaten up often. What really annoyed me was that people were silent. I would wait for friends to stand up for me or say something, but nothing — almost like it had never happened. It felt like I was being told that these are "my issues" and "my drama," and I would have to deal with it on my own. It made me feel invisible.
'History repeating itself'
It's incredibly important that we create visibly queer spaces, because as queer and trans people, we are made to feel invisible every day. Even something as simple as separate men's and women's bathrooms in a building can completely erase trans people; media has an absence of intersectional identities like LGBTQ people of colour, whether they're Indigenous or South Asian like myself. We are silenced, or siloed, or cut off.
That is why students' access to peer support groups like gay-straight alliances (GSA) is important because we need our stories, experiences and reality to be physically present and alive. These initiatives also contribute to fostering LGBTQ2+ literacy among non-queer students.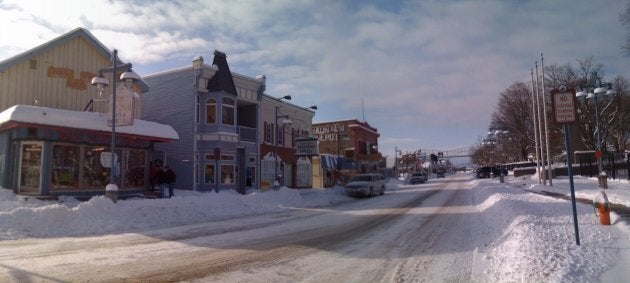 In 2017, Alberta passed its GSA legislation, Bill 24. The bill requires all schools to have policies in place for GSAs, and that students who join these clubs aren't outed to parents. However, a group of individuals and faith-based schools in Alberta filed a court application to challenge the constitutionality of the bill — and 61 Alberta schools are still not in compliance with the law.
This resistance from schools is really disheartening — for me, it feels like history repeating itself. Toward the end of my scholastic career, in Grade 11, my friends and I tried to start a GSA of our own. It was kind of funny because I was the "gay," and they were the "straight alliance."
At my school, there was never any support for creating a space where LGBTQ2+ people could feel seen. In fact, my school board actively worked against helping us create our GSA. When we tried to start our GSA, my principal and school board said no. I filed a complaint to the Ontario Human Rights Commission.
The opposite of discrimination is actually the celebration of that diversity.
The process was long and difficult. The board drastically stalled the process, which was probably the hardest part for me. I was constantly told that this would happen and that the teachers were committed to the process, only to experience silence or no movement. It was demoralizing. Meanwhile, teachers continued to fail to discipline students who were problematic or disrespectful.
One of the reasons why I won the lawsuit against my school board five years later was because I should've been supported all along in creating the safer spaces I wanted to see. Teachers and schools are responsible for creating safer spaces for students — and it's not just about making sure no one gets beat up or insulted, it's also making sure that people's identities and communities are actively celebrated. People tend to think that the opposite of discrimination is silence or a quiet respect, when the opposite of discrimination is actually the celebration of that diversity.
Committing to an ongoing conversation
What is really interesting is that legislation that attempts to protect queer and trans youth by creating these spaces of support hasn't completely succeeded for a number of reasons.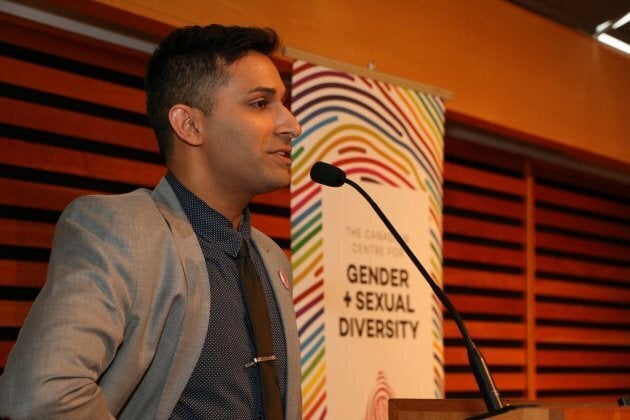 Legislation tends to put a lot of the responsibility on marginalized and minority students to be leaders in their communities, or the ones driving change. There is also no mechanism for reporting, so if a student wants to start a GSA and not allowed to — well, who do they complain to? Do they have the resources to go up to a superintendent, and what happens if the school board is complicit in the silencing or repression?
You can't legislate passionate teachers who are committed to helping LGBTQ2+ students, either. When you look at the experiences of young people, one thing we hear all the time is that teachers aren't sure how to run or start a GSA. Just like any other club or sports team, they require volunteers and unpaid labour from educators. There are many layers to this problem.
I think these challenges aren't about reaching a destination, but about committing to an ongoing conversation that helps LGBTQ2+ students feel seen. Right now, GSAs are just one tool when it comes to queer and trans issues, and tomorrow we'll create a new tool that makes our communities a little more inclusive. Hopefully more will come out in the future. I think the tools of tomorrow have yet to be determined, and part of this conversation will be adapting to those tools also.
Hometown is an ongoing blog series and conversation led by people who know there's more to Canada beyond city limits. If you live or have lived in a small or rural community, and have a perspective or opinion you would like to share, take a look at our Blogger FAQ to see how to get started and reach out to hometown@huffpost.com.