The cover feature by American-Canadian author and professor Clancy Martin looks at how the gay evangelical movement was started quietly in the 1970s and has tried to co-exist within the mainstream evangelical community.
"They identify with the broader evangelical movement in the U.S. But it's a huge problem because the evangelical movement is arguably the most powerful homophobic force in the country," Maisonneuve's editor-in-chief Drew Nelles told the Huffington Post Canada.
"Although many liberal churches promote gay rights, this movement is uniquely ambitious: it challenges conservative evangelism from within the faith, putting itself on a collision course with the country's most right-wing religious leaders," Nelles writes on Maisonneuve's site.
It's not an easy road for these activists, as Martin explains in the piece. Their sexual orientation makes them targets within their church and their religious beliefs make them distrusted among the LGBT community. Martin also writes about the differences of opinion that exist among LGBT evangelicals on matters as thorny as religious doctrine and how they should relate to other gay activists and other Christians.
"They call themselves LGBT (lesbian, gay, bisexual and transgender) evangelicals. They are among the kindest, gentlest people I know. They are also among the most unwanted and unrecognized. But they are determined—and their numbers are growing," Martin writes in the piece due to hit newsstands next week.
The magazine's cover image, which shows a Jesus-like figure covered with a Pride flag shawl, will also undoubtedly spark discussion.
"We know we had the potential to do something edgy and controversial. It's two controversial topics coming together: Homosexuality and religion," Nelles explained.
The Maisonneuve editorial team brainstormed a number of ideas for their fall cover. "We thought about Jesus coming out of the closet," Nelles said.
"In the end, this was the most powerful, the most iconic and the most simple," he said.
What do you think of the cover and the topic? Can the evangelical community be inclusive of the LGBT community?
The cover of Maisonneuve's Fall issue, out on newstands Sept. 17. Photographed by Kourosh Keshiri and designed by Anna Minzhulina.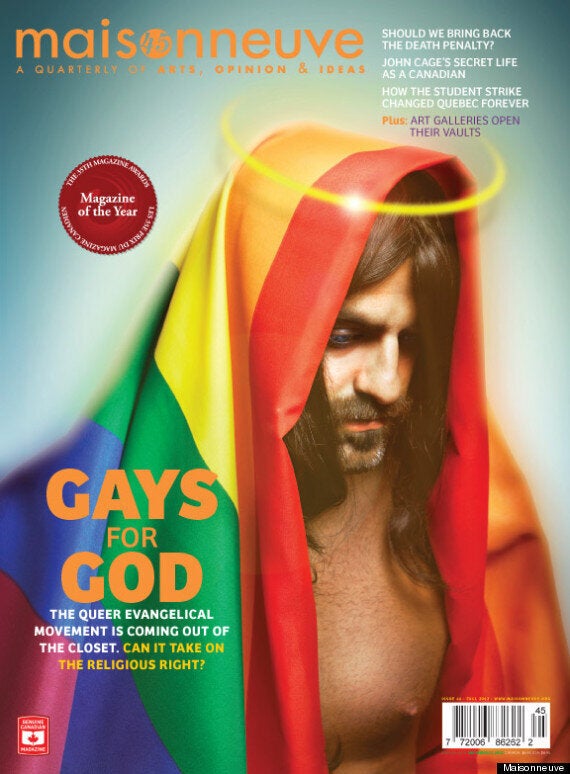 Correction: The story originally referred to the image of Jesus with a Pride flag shroud. He is actually wearing a shawl. We regret the error.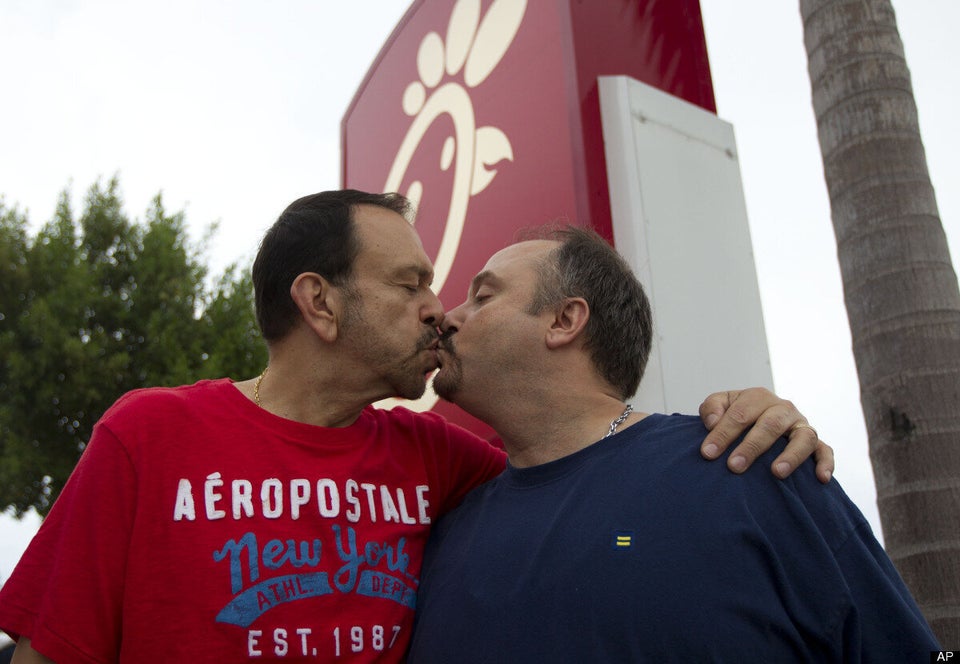 Chick-FIl-A Kiss-In Day
Popular in the Community