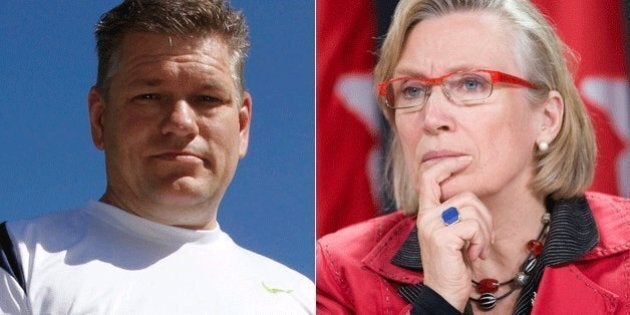 OTTAWA — A small delegation of Conservative and Liberal MPs are heading to Israel Monday night.
The five MPs and one former Liberal senator were invited by the Centre for Israel and Jewish Affairs (CIJA) to visit the war zone. They may visit Sderot or Be'er Sheva, towns shelled by Hamas rockets. But they will not visit Gaza.
"It will all depend on the security situation on the ground Wednesday," said CIJA's David Cooper, who will be travelling with them. "We're not going to go anywhere [in Israel] that is not deemed safe."
Cooper said he felt it was important for the MPs "to get a real sense of what's going on, to hear voices from real people who are either making decisions about what is going on or who are impacted by the actual conflict."
The delegation includes: Conservative MPs David Sweet, Ted Opitz, Randy Hoback; Liberal MPs Carolyn Bennett and John McCallum and senator Grant Mitchell.
The non-partisan Jewish advocacy group extended an invitation to the NDP as well but "they weren't able to get anyone."
Shimon Fogel, CEO of the CIJA, told The Canadian Press the trip was arranged at the last minute, and only English-speaking parliamentarians who have been to the region before were invited. Fogel said the delegation will receive briefings on the conflict by the Israeli government and military.
"My hope is that they will get (from) either Palestinian leadership that they meet with or the Canadian representative to Ramallah and the Palestinian Authority . . . some insight into some of the other perspective," he said.
"But for us the issue is very much focused on what Israel has had to endure, what precipitated this particular hot conflict and some of the underlying issues that really have to be addressed."
Although the New Democrats under leader Thomas Mulcair have adopted a more pro-Israeli stance, the conflict in Gaza has been deeply divisive for the party's base and seems to have caused something of a readjustment of party policy.
NDP foreign affairs critic Paul Dewar was quite critical of Israel in an interview with the Ottawa Citizen over the weekend.
"Israel should be doing more to de-escalate and taking more care in dealing with civilian casualties," he told the newspaper Sunday.
Hoback told The Huffington Post Canada that he hoped the trip — funded by CIJA — would provide a better understanding of the situation "over there."
"I want to make sure that everything is being done to end the violence and to prevent casualties but, in the same breathe, recognize the fact that Israel is a country that does recognize human rights and does recognize women's rights and is a democracy…[and] show some support for Israel as they go through this. It's a trying time for sure."
The Tory MP said "nobody wants to see a civilian dying" but he thinks the situation has been misconstrued.
"It's not Israel that is putting up these people as human shields, it's Hamas... and how they are willing to sacrifice kids to make their ends. I have a hard time getting my head around that… It's Hamas that started this."
"A lot of people are spinning it the way they want to spin it," he added.
Hoback told HuffPost he'd like to go to Gaza but he knows it's not a reasonable request. "I'm not willing to risk other people's lives just so I can go look at something."
Neither Liberal MPs Bennett nor McCallum returned calls seeking comment before their trip.
The trip is expected to last 48 hours with the MPs back in Canada Thursday.
With files from The Canadian Press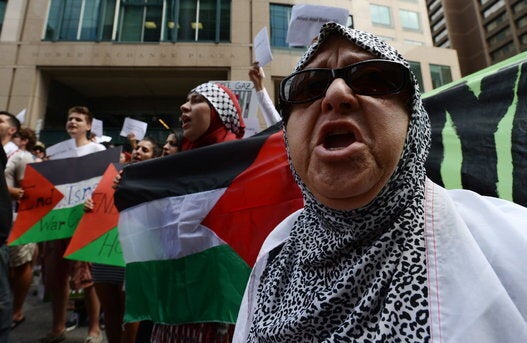 Protesters In Ottawa Denounce Israeli Offensive In Gaza
Popular in the Community