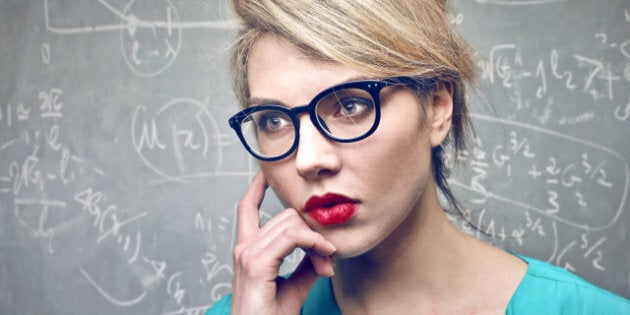 Much to the joy of fanboys, trekkies and WoW players alike, women everywhere are embracing Geek Chic this year!
We're not quite sure where this emerging trend surfaced from, Dr. Sheldon Cooper is currently crunching the numbers and doing the math, but a quick search on Pinterest for "Geek Chic" proves it's real and it's rampant!
And the galaxy (see what we did there?) of opportunity is endless!
For fashionistas looking to rock the look from head to toe, it's never been easier with popular stores such as H&M and Forever21 offering a wide selection of geek chic wear! Just looking to adopt a geek chic style tip or two? Much easier than learning Klingon! Regardless of how you wear it, you're going to be representing one of the year's most popular fashion trends!
And we wouldn't be a fashion forward community if we didn't talk about it! Now would we?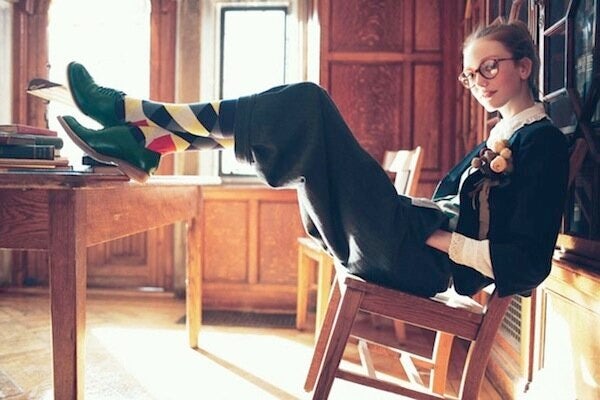 Still trying to decide what exactly is Geek Chic?
Clothing or accessories that are very geeky/nerdy and yet, at the same time, says "I'm cool because I'm proud of the fact that I'm a nerd, and am not afraid to dress the part."
What could be more #BoPo than that?
So in honour of our proud geek sisters everywhere, we thought we'd share our favourite Geek Chic trends so that all BeauCoo fashionistas can rock the look too! No pocket protector required!
1. Embrace Your Skinnies & Crops
Skinny jeans and cropped pants have been on every fashionista's radar for awhile now and coloured skinnies and crops have been everywhere from H&M shop windows to the hipster scene. But guess what! Geeks were owning this look long before we were! They're also essential to completing your geek look!
While solid blacks, greys and browns will work, brightly coloured or printed will draw lots of attention to your excellent personal style. We love these red cropped skinnies spotted on Pinterest! And BeauCoo's very own Chelsea is rocking some pink skinnies from H&M!
Want to take it to the next level? Why not try a cute pair of girly suspenders to complete the look?
It doesn't matter what your brother says, graphic T-shirts aren't only for fanboys and people who play in bands. And this year, cute fitted graphic tees for women are everywhere! We're even spotting them on BeauCoo here, here and here!
Whether you want to throw it back to the '80s and rock a Star Wars or Gem and the Holograms tee or show off your affection for owls or kittens, this look is perfect for an afternoon movie or a concert with friends and looks great when paired with jeans or your Geek Chic cropped pants! Fashionistas can easily find cute graphic tees that won't break the bank at stores like Forever21, H&M or Hot Topic! Feeling adventurous? Check out your local comic book shop to see their selection and maybe meet a cute fanboy or two! And at the end of the day, you can always just be really obvious if you choose!
This classic footwear choice is not only a true Geek staple item but Oxfords are still as chic as ever. We love these Oxfords worn in this Geek Chic look spotted on Pinterest! While the classic Oxford style is alive and well, we're seeing more and more variations of the original that even include Oxford heels!
Want to add some colour to your look? Try a coloured pair to dress up a neutral pair of cropped pants like these blue velvet Oxfords from Target! Looking for something a little flirtier? Why not try an Oxford inspired flat, such as the Verna flat from Nordstroms or the dual-coloured MCFIE design by Steve Madden. Not only will your feet appreciate a break from the heels, you'll look chic and professional wherever your day takes you in Oxfords.
Prescription or not, there's never been a cooler time to wear specs! If you're already a glasses wearer, it may be time to think about getting a new or second pair! If you don't require glasses, who says you can't fake it? At the very least, you can embrace a new pair of Geek chic inspired sunglasses!
When it comes to Geek Chic glasses, we're huge fans of the Crosby by Warby Parker! Not only will these help you embrace your inner geek, when you purchase a pair of glasses from Warby Parker, they will donate a pair to someone in need! If you're not in need of a new pair of glasses but need some geek shades to fight the rays, you can never go wrong with a great pair of Ray-Bans!
Are you into the Geek Chic? We'd love to hear what Geek means to you and how you embrace your inner Geek with fashion! Snap a photo of your style and share it with our community at BeauCoo.com today! And don't forget to follow us on Pinterest to see all of our favourite styles and trends!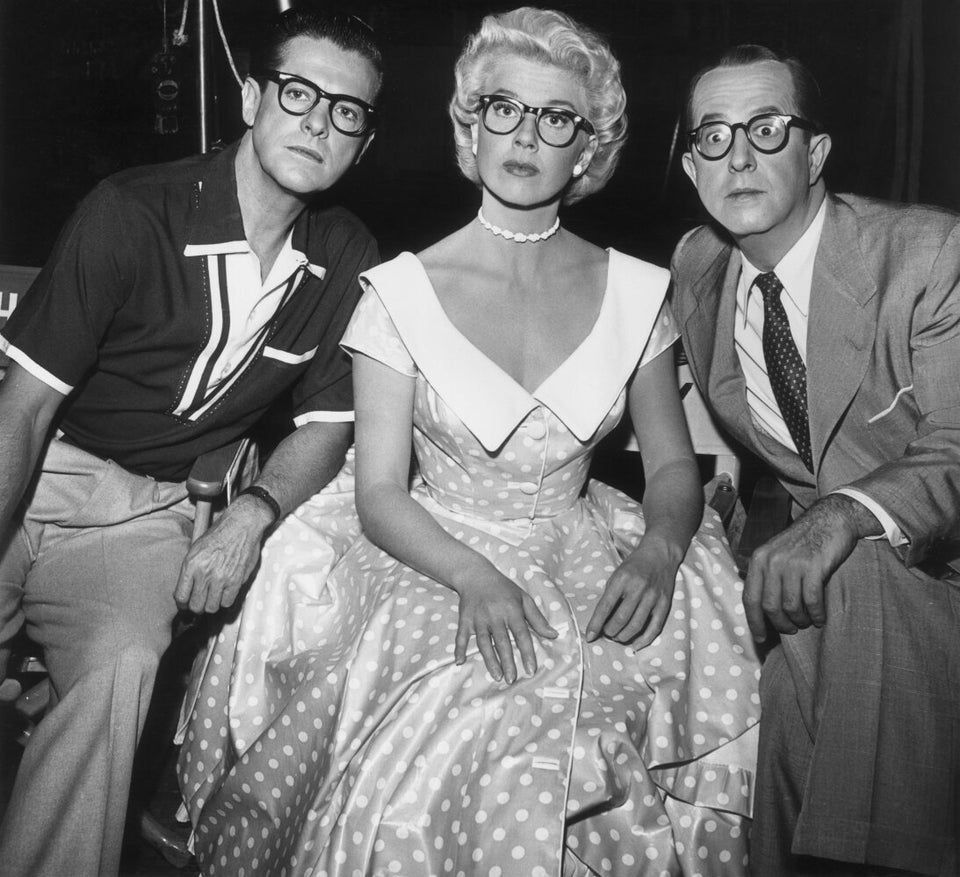 How To Rock Nerd-Chic