For more than two decades, Canadians have been promised a gender-based analysis of the impact federal budgets will have on their lives, but Ottawa has consistently failed to deliver.
But when Finance Minister Bill Morneau stands up in the House of Commons next week to deliver the Trudeau government's second budget, he is expected to also release the first such analysis of that budget. It's a long-promised and overdue step towards true gender equality in this country, and is very welcomed.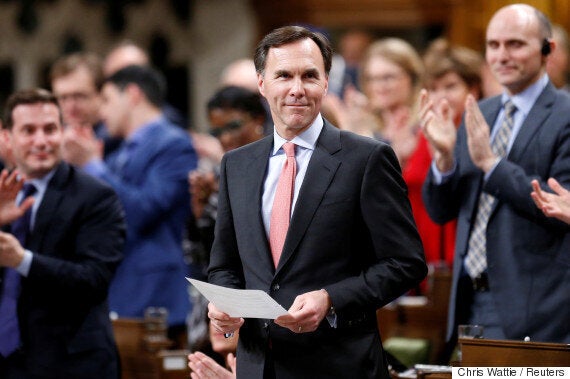 As commendable as this is, the fact is that Canada has been committed to doing this since 1995 when the government of Jean Chrétien signed the Beijing Declaration and Platform for Action.
As the federal auditor general has pointed out in two audits, Canada has consistently failed to meet these obligations, beyond a few departments and agencies where "the analyses performed were not always complete and that the quality of the analyses was not consistent."
The result is that for 22 years, Canada's federal governments have not properly assessed their own budgets and policies to ensure their decisions help both women and men, and do not further widen gender inequality. The aim should be to reduce it.
The simple fact is that gender inequity will not be addressed in a meaningful way until governments and decision makers are prepared to subject our policies to a rigorous gender-based analysis.
A cut in income taxes benefits men proportionally more than women, because men make more money on average.
The basic idea behind gender-based analysis is to take a deep look at how budget measures affect men and women differently. This goes well beyond highlighting budget measures typically considered more important to women, such as child care or domestic abuse supports, though this is certainly part of it.
As senior economist Armine Yalnizyan wrote recently in Maclean's magazine, "The goal is to identify and reduce inequalities in how men and women are treated by public policy."
Take tax cuts, a perennial policy tool for any government. A cut in income taxes benefits men proportionally more than women, because men make more money on average. Those tax cuts then lead to cuts in social services such as health care, public transit and child care that women tend to rely on more than men.
As Yalnizyan points out, that leads to a "double-whammy" for women because tax cuts hurt them both in their implementation and in the impact they have on other policies.
Yet, tax cuts are just one example. Infrastructure investment, for instance, tends to create more jobs for men (who dominate construction and trades jobs) unless programs are in place to help women enter those fields, as well as programs such as child care to help women enter and stay in the workforce.
In applying a gender lens, let's also be clear that funding affordable child care, along with instituting a $15 living minimum wage, would significantly help women and families build better lives.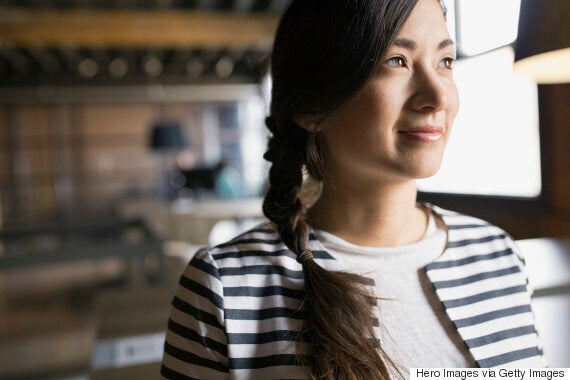 Morneau's own Advisory Council on Economic Growth has said "families with young children, and in particular low-income families, should have reasonable access to a sufficient supply of affordable, high-quality and convenient child care." I couldn't agree more with the statement, but to date we have not seen this issue translated into action.
The report also pointed out that in Quebec, which has a much more universal child care program than the rest of Canada, the workforce participation rate of women with children is 93 per cent, compared with 86 per cent in the rest of Canada.
Raising the rest of Canada to Quebec's level could add $13 billion to Canada's GDP by helping more women join the workforce and contributing dollars and cents to the economy, the report says.
For the sake of all Canadians, that can only be a good thing.
This year marks the first real attempt at a gender-based analysis for a federal budget, and is expected to be a supplement to the budget, released simultaneously.
While it may fall somewhat short of the ideals promised in 1995 and the expectations of many today, it is a welcomed first step.
I'll be taking as close a look at this supplement, as will I to the budget itself. By setting out where the budget misses the mark on furthering gender equity, the analysis will help guide all of us -- and the federal government in particular -- as we take the needed steps to reduce gender inequity in our society.
For the sake of all Canadians, that can only be a good thing.
Follow HuffPost Canada Blogs on Facebook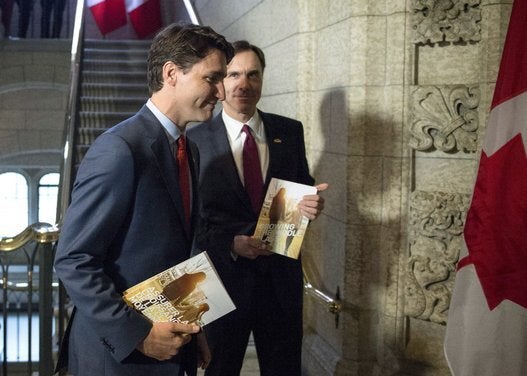 Federal Budget 2016 Highlights