The effects are wide ranging, varied, and completely individual, and can include: trouble sleeping, anxiety, depression, substance use to help with coping, post-traumatic stress disorder (PTSD), and many other concerns.
The link between violence and mental health concerns is much higher for women. Studies have shown that women with histories of physical violence have significantly higher incidences of major depression, and that 50 per cent of women who have experienced violence also have had a mental health diagnosis.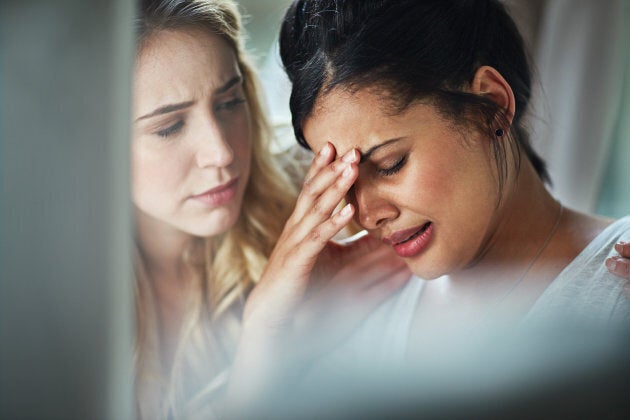 The risk of developing depression, PTSD, substance use issues or becoming suicidal is three to five times higher for women who have experienced violence. Shelters and transition houses have reported that over half of women who use their services suffer from major depression, and over 33 per cent suffer from PTSD.
The Ontario Canadian Mental Health Association found a significant connection between experiences of sexual violence and suicide attempts, a correlation that is twice as strong for women. Women already experiencing mental or behavioural disabilities are four times more likely to experience violence.
Most Canadians know at least one woman who has experienced physical or sexual abuse, and given recent social media campaigns like #MeToo, and the fact that many sexual assaults go unreported or are considered "unfounded," chances are we each know far more.
The stigma associated both with gender-based violence and mental health concerns can stop women from sharing their experiences.
During 16 Days of Activism Against Gender-Based Violence, which began on the International Day for the Elimination of Violence Against Women on November 25 and ends on International Human Rights Day on December 10, we take the time to remember the people lost to gender-based violence and continue our commitment to ending violence in all its forms. This year, we want to better draw the connection between gender-based violence and mental health. We want to also highlight the importance of using gender-informed approaches to support women who have experienced violence and mental health concerns.
The consequence of not properly addressing the connection between mental health and violence means that women are often misdiagnosed or unable to access the support they need and want to heal. Women who have experienced violence and have been given diagnoses related to their mental health can be labelled as "difficult to work with," and refused services.
Many services require clients to be sober in order to access their support, which is especially difficult for people using substances to cope with their experiences. Moreover, when women are prescribed medications for their mental health needs, the side effects can sometimes compound trauma. Anti-anxiety medications, for example, may impair some women's ability to assess their safety.
The stigma associated both with gender-based violence and mental health concerns can stop women from sharing their experiences, from reporting the incidents and from accessing support. Many women say the fear of not being believed by their friends, family or authorities keeps them from disclosing their experiences. The fear of losing custody of their children can also keep women from disclosing their experiences and seeking support.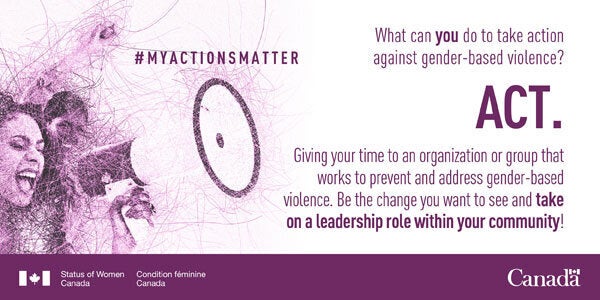 We know that women who experience mental health concerns are even less likely to report that they have experienced violence, as their mental health is often used to discredit their experiences or to blame them for what happened. When combined with other reasons that some women are more vulnerable to violence, such as living in poverty, immigration status, and discrimination due to age, race, and sexual orientation, the barriers to accessing supports are significant.
So, what needs to be done?
Critical supports need to be strengthened for women experiencing mental health concerns, both to prevent and address violence. This includes access to long-term counseling, affordable housing, childcare supports, better legal assistance and employment opportunities. With the announcement of a Canadian strategy to address and prevent gender-based violence this year, now is the time to connect with your elected officials and let them know that you care about this issue and want them to ensure policies are implemented across all ministries.
More from HuffPost Canada:

What You Should Know About Violence Against Women, Because It's Everyone's Problem

Liberal Government Unveils Gender-Based Violence Strategy

Canada Is Fighting To End Sexual Violence Everywhere (But Here)
On an individual level, we can inform ourselves of the ways that both violence and mental health concerns affect the people close to us. Being there as a non-judgmental support, listening and offering to help find resources are all good ways to break the stigma and isolation women experiencing violence often feel. Challenge ideas, jokes and "locker room talk" that justify violence or shame people who are dealing with mental health issues. Support organizations in your community addressing gender-based violence and mental health.
Follow HuffPost Canada Blogs on Facebook