On November 17, the Progressive Conservative Party of Ontario passed a resolution for debate at the next convention, according to which "gender identity theory" is "[a] highly controversial, unscientific 'liberal ideology'; and, as such, that a Conservative government will remove the teaching and promotion of 'gender identity theory' from Ontario schools and its curriculum."
Even though the resolution was later rejected by Premier Doug Ford, with little explanation and without clarifying whether he can block it from being debated at the next convention, the fact that the party proposed this debate invigorates proponents of the dangerous belief that trans people are delusional and shouldn't have their gender identities recognized.
Moreover, they play into the myth that the growing inclusion of trans people is being pushed by ideologically-motivated activists with no regard for science, even though scientists are very much in favour of trans inclusion.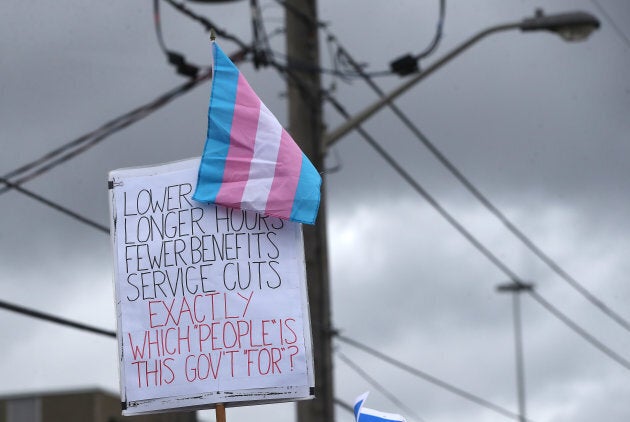 Gender identity didn't emerge out of activist communities, but was coined in 1963 by psychiatrists Robert Stoller and Ralph Greenson, both professors of psychiatry at UCLA Medical School. The term allowed them to put into words the psychological experiences of trans people.
As explained in the Yogyakarta Principles, a leading international human rights document, gender identity refers to a deeply felt internal and individual experience of belonging to a gender, whether male, female or non-binary.
It was also the work of healthcare experts which led to the recognition of trans people as a protected group under anti-discrimination law in the late 90s.
The expert testimony of Dr. Richard Robinow, a psychiatrist for the Centre for Sexuality, Gender Identity and Reproductive Health, was integral to the B.C. Human Rights Tribunal's 1999 decision to establish the right to access to bathrooms according to gender identity.
It turns out that so-called gender identity theory has a lot of support from the scientific community
As the Tribunal explained, society assumes that sex is binary and unchangeable, but the medical profession better recognizes the complexities of gender, which is neither binary nor fixed.
Recently, more than 2,600 scientists including nine Nobel laureates, signed a letter condemning the Donald Trump administration's decision to redefined gender as biological and assigned at birth. According to the group of scientists, such a proposal is "fundamentally inconsistent not only with science, but also with ethical practices, human rights, and basic dignity."
Many prestigious institutions have also opposed the proposed redefinition, including the journal "Nature", writing in an editorial on behalf of the publication that, "Political attempts to pigeonhole people have nothing to do with science and everything to do with stripping away rights and recognition from those whose identity does not correspond with outdated ideas of sex and gender."
For something that's supposed to be highly controversial and unscientific, it turns out that so-called gender identity theory has a lot of support from the scientific community and traces its roots back to the work of scientists.
It's society, not science, which fails to recognize gender identity. The Ontario PC Party should take its own advice and heed science, recognizing the reality of gender identity as science has for decades.
Have you been affected personally by this or another issue? Share your story on HuffPost Canada blogs. We feature the best of Canadian opinion and perspectives. Find out how to contribute here.