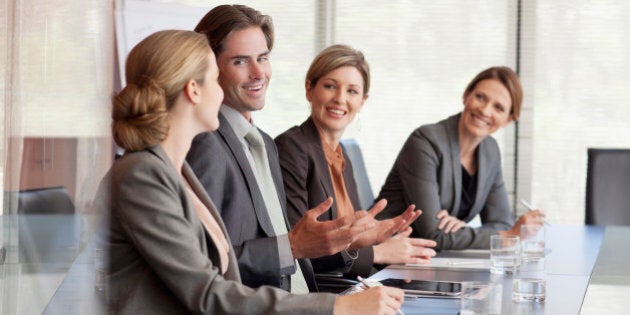 When Prime Minister Justin Trudeau was asked last November why gender parity was important after his historic appointment of a gender-balanced cabinet, his response was: "Because it's 2015." The PM's direct answer spoke volumes. We're no longer in a time where we need to defend why increasing diversity at not only the governmental level, but across public and private business sectors, is important. Rather, we're in a time that demands strong action on how we can make parity achievable.
The business case for equality in executive offices and boardrooms is already well-documented -- the dollars and cents for why promoting more women into leadership positions is good practice. Studies show that companies with more women on their boards achieve higher financial performance, on average, than companies with fewer or no women directors.
At B+H, parity runs through the ranks. Fifty per cent of our global staff are women and 50 per cent men, according to our May 2016 headcount report. At the practice management level, there is a 50/50 split (one male, one female) between our regional directors of practice with a woman, Amal Madanat, leading North America. As I mentioned in my previous article, there is 100 per cent female representation at the global regional leadership level.
What do we see, in part, as a result?
We have consistently seen through industry associations and global rankings that B+H is highly competitive year-over-year with other large global design firms in terms of return on equity, invested capital and profitability. Our performance and global perception are reviewed annually and the firm continues to prosper with a senior management gender mix more diverse than any other large architectural design firm in Canada.
It will be great to reflect on our performance and global perception after we have our elected management committee hopefully comprised of 40 per cent or more women after a projected five years, which commenced with 50 per cent elected representation in February 2015.
The business case is the impetus for corporations to act -- it only makes sense for the bottom line. But we shouldn't lose sight of the contributions that female leadership makes to other aspects of the public and private business sectors.
In my experience, the women I work with at B+H, from colleagues to consultants to clients, are more inclined to place emphasis on a broader set of performance goals and metrics. Ego is not as important as achieving results. The focus is on measurements of performance beyond ROI, including the culture of the firm and workplace, thought leadership, good governance, brand exposure, people exposure, training -- all longer-term influences and goals.
Female leadership ties ideas to outcomes to create a path to change that aligns with the language of community. The aim of such an approach is to facilitate greater participation from a diversity of voices.
It's a complex discussion to have if mandates create culture or if culture creates mandates. Personally, I believe the two work hand-in-hand, taking the grassroots and top-down approach all at once strengthens both. Once something is not an effort to achieve anymore, the mandates become obsolete, and the goal of gender parity will simply be our everyday thinking.
Follow HuffPost Canada Blogs on Facebook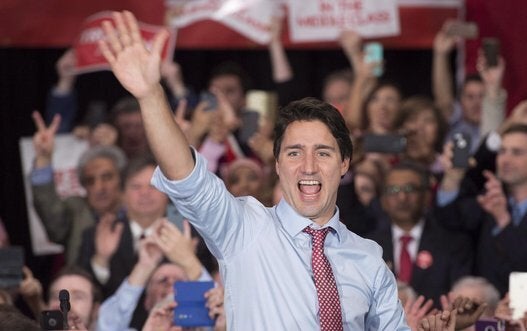 Trudeau's Cabinet
Popular in the Community