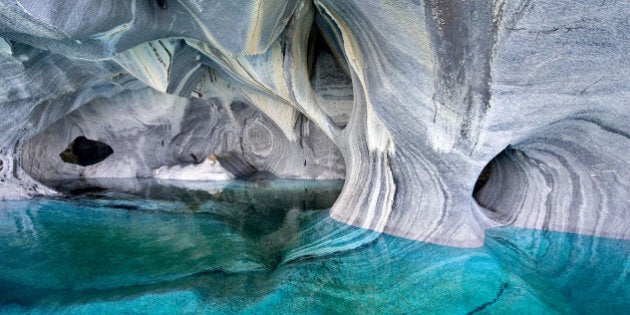 There's a cathedral sitting in the middle of South America's second most major lake, but it's unlike any cathedral you've ever seen.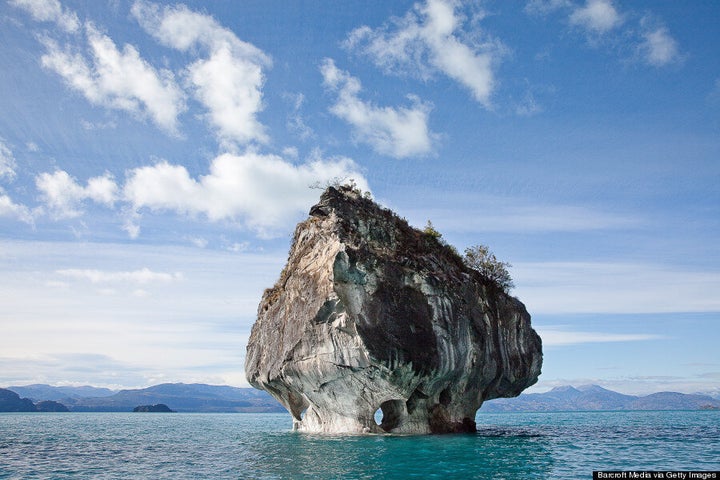 What it lacks in wooden doors, pews or sermons, it makes up with an abundance of marble. There are no steps to get to the Marble Cathedral in Chile's General Carrera Lake. Travellers hoping to take in the cave's beauty can only do so by boat.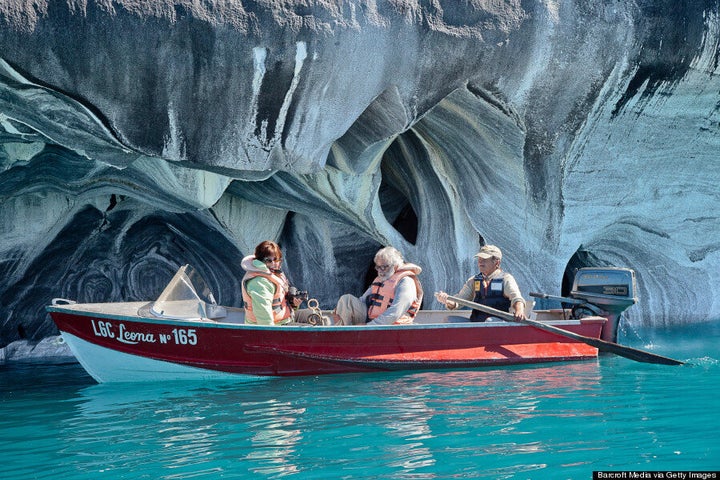 But before you hop on a boat, you'll need to drive four or five hours south of Coyhaique, the city closest to the lake in Chile. The area's popular with tourists visiting Patagonia, the southern region of South America made up of Chile and Argentina, (the locals in Argentina prefer to call the body of water Lake Buenos Aires) who come for fishing, hiking, or horseback riding, among other activities.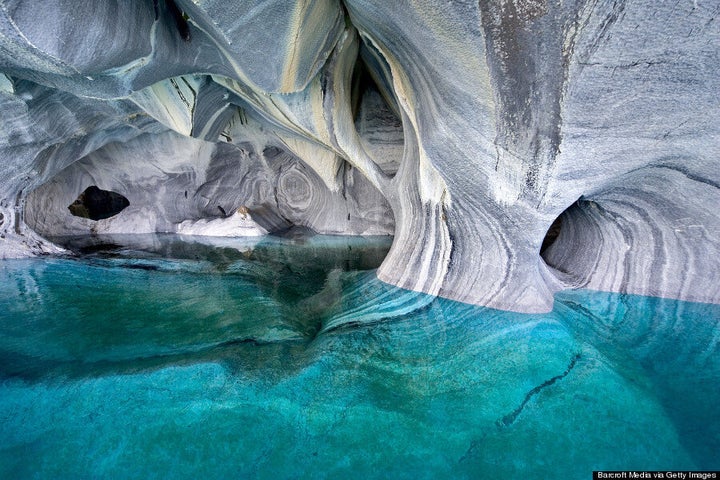 If you're a travel photographer, you'll want to make sure you carve out some time to see the Catedral de Mármol, better known as the Marble Cathedral. The network of tunnels, caverns and columns was created by 6,200 years of lakes waves weathering down the single block of marble. Today, boat tours regularly take visitors to the area, as well as the Capilla de Mármol (the Marble Chapell), a smaller island carved out of, well, marble.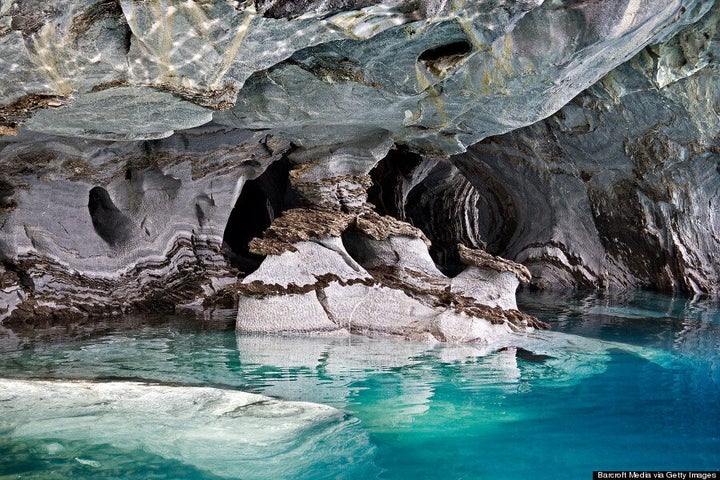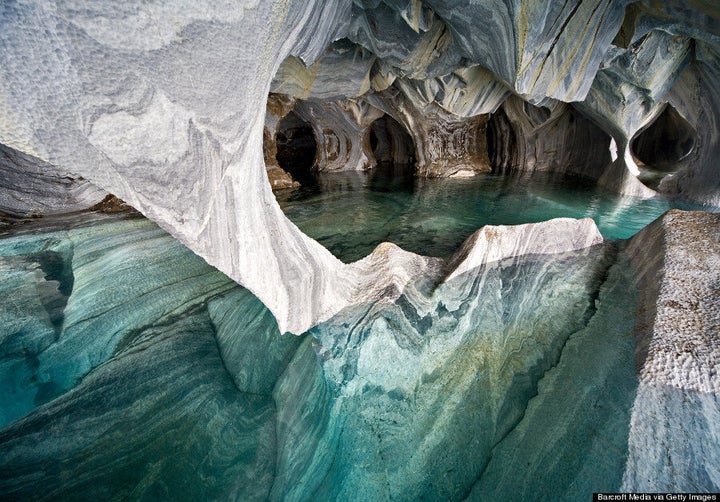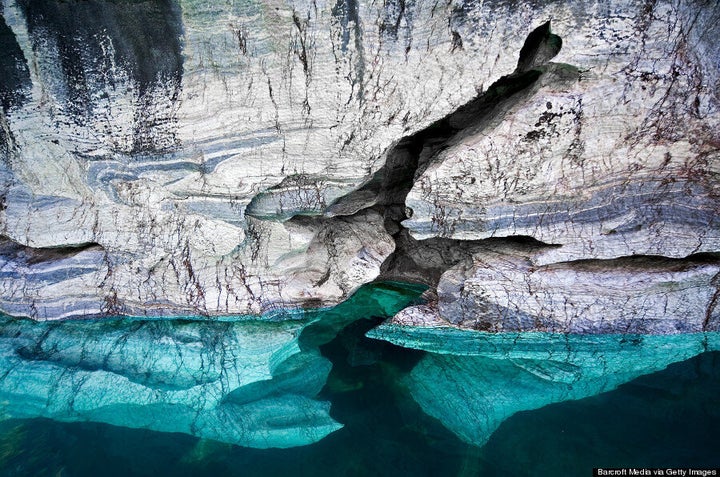 But don't take our word for it, take a look for yourself.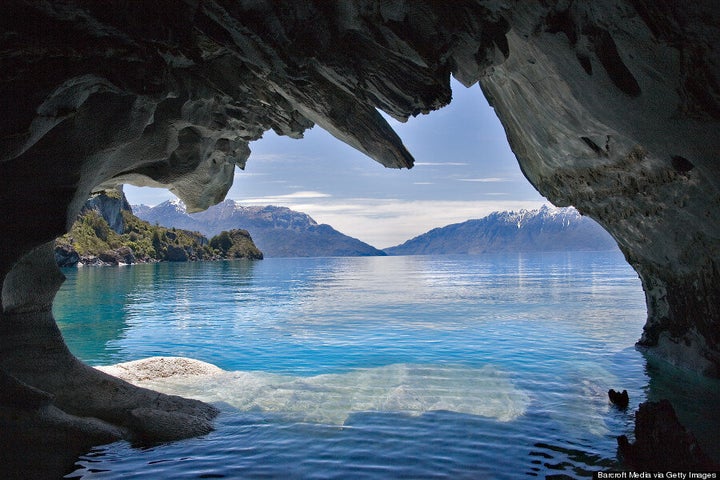 Like this article? Follow us on Twitter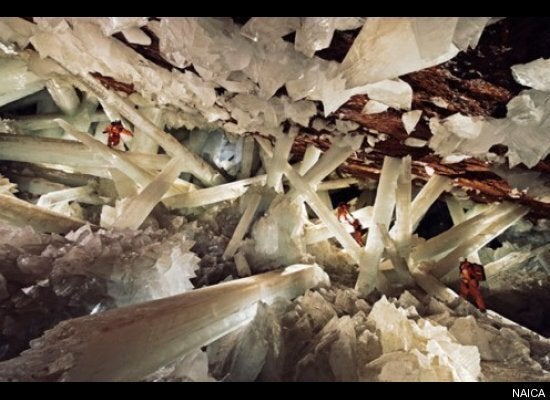 Coolest Caves
Popular in the Community