 Zofia Koch doesn't own a car, and she doesn't seem to miss it.
"The last time I was excited about a car was high school," the 26-year-old event co-ordinator said by phone from her apartment in downtown Toronto, adding that these days a car seems like more of an "added expense" than anything to get excited about.
"Owning a car is just another debt you're carrying with you," she said.
Like many in her generation — now commonly referred to as Generation Y or the Millennial Generation – Koch eschews owning a vehicle, at least for now.
But the phenomenon isn't limited to the car. As the millennial cohort ages and moves into the workforce, observers are seeing a trend away from the splashy, unbridled consumerism of earlier eras, towards a new kind of thinking about ownership, one that affects everything from how we get around, to when we buy homes, right down to why people buy things at all.
In the new world of consumerism, it won't be so much about "owning stuff" as it will be about improving one's quality of life.
And if that means not buying a car, so be it.
"If I wanted to, I could totally afford a car," said Josh Shier, a 22-year-old freelance stylist and writer living in Barrie, Ont., who never got a driver's licence and cites environmental degradation and the conflicts surrounding oil as among the main reasons for his stand.
"But I'd rather be one of the Greyhound bus's biggest customers."
Shier says he is put off by the car industry's "induced obsolescence" of cars that results in new models every year.
Koch sees things differently. It's not that she doesn't want one – she is eyeing buying a car as she and her husband contemplate a move out of the city – it's just that the growing availability of other options, combined with the larger debt burdens young people are carrying today, makes it less of a necessity and more of a burden. Koch cites insurance payments, parking costs and gas among the many expenses that turned her off car ownership.
The report cites Zipcar and other car-sharing services as being behind some of that waning interest in car purchases, at least in urban areas, along with bike-sharing services and the recent and sudden explosion of taxi-hailing apps.
The effects are noticeable. In the U.S., the proportion of 17-year-olds with drivers' licences fell to 45 per cent in 2010, down from more than two-thirds in 1978.
And she adds one other thing. In earlier generations, Koch says, "the novelty of being able to own something was greater than it is now."
The human race is undergoing an "evolution of consciousness," and our ideas of what it means to "own" something are rapidly changing, Dykstra says.
"I don't think people will stop owning things," Dykstra said recently in an interview with The Huffington Post Canada. "But I think the way we do ownership is going to change. It's going to be more about what we do with that thing [than simply owning it]."
Echoing Koch's sentiment, Dykstra says ownership has become so commonplace – "It's almost like we've commoditized ownership itself" – that it's beginning to lose meaning. People simply aren't as excited about owning things as they used to be.
In Koch's view, our credit culture is responsible for this; we can buy what we want on our credit cards, so there is little of the waiting, planning and anticipation that used to make buying things so exciting.
In Dykstra's view, it is all tied in to the rapid technological changes today.
"Growing up, I used to feel like I needed to hold on to things," he said. "I need to keep this special comic book or whatever because it's the only one that I'll ever see. But now, if I want anything, I can just go online and find it. … The whole notion of what I need to hold on to, and what I can find in three seconds on Google –- this makes things completely different."
Dykstra says the focus of consumers is shifting from ownership to access. While we used to buy records and record players, we now buy smartphones that allow us to play music. The phone is still "owned," of course, but ownership of the phone is not the goal – it's what that phone allows to us access that matters.
"It's really just become more about how the things we own connect us to the stuff that matters to us," he said.
Cars are not immune to this philosophy. After all, it's where the car takes us that matters, not the car itself. And if you can get there without a car – or if, thanks to online shopping, you don't need to go there in the first place – then the car becomes less important.
(STORY CONTINUES BELOW SLIDESHOW)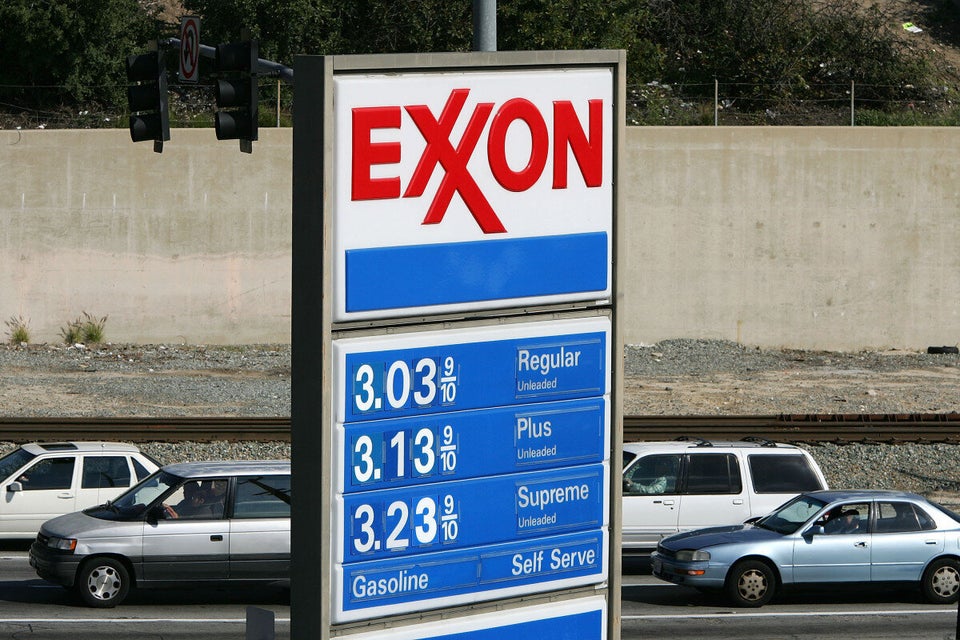 7 Reasons Not To Own A Car
In Rainie's view, one of the largest societal shifts being driven by millennials is the rise in the importance of networks. It has always been a part of the business community ethos to "network" – indeed, business couldn't get done without it – but Rainie says the nature of networking has been changed by innovations such as Facebook and Twitter.
Networks will be "much more important to people than they used to be, and will be [more crucial to] how we relate to other people," he said.
Those networks will act as support groups that – rather than creating some sort of groupthink – will actually give people the tools to be "act more autonomously," Rainie said. (For instance, with tools such as Facebook, Twitter and blog sites, anyone can become their own marketing department.)
The networks, in turn, are changing how millennials consume – and how those who sell to millennials do business.
"What differentiates [millennials] from boomers is that boomers were consumers of products and information, and millennials are producers – producers of messages," Martin told HuffPost in a phone interview.
"They assiduously cultivate audiences, so they have the power to make sure your cause or your business or your brand succeeds."
Martin says companies can leverage millennials' vocal presence on social media to, in effect, have the consumers themselves do the company's marketing – a kind of high-tech word of mouth.
She gives the example of Chicago's Steppenwolf Theater, which, in an effort to bring more millennials into its fold, started selling tickets to rehearsals.
But it wasn't just about getting to see a play for less money (though obviously that helps with younger people); it was, says Martin, about getting an "authentic" experience – something she says millennials strive for as consumers.
"You're watching the performers sweat and grunt and fall sometimes," she says, and that is as much a part of the appeal of this experience as actually seeing the play.
It's that feeling of authenticity that Josh Shier cites in explaining why he prefers public transit to cars. Taking intercity buses is a way to "meet people" and "makes life more interesting" than sitting alone in a car would be, he says.
Others in Shier's generation take a similar attitude towards home ownership. As HuffPost Canada reported last fall, millennials are undergoing a fundamental shift in attitudes towards buying a house, with many consciously choosing to rent rather than buy — even if they ultimately want to be homeowners.
Farhaneh Haque, director of mortgage advice for TD Bank, told HuffPost last fall that "more and more" boomers are inquiring about how to help their children with down payments. The traditional view that home ownership represents "freedom" loses some of its sheen when you have to ask your parents to provide that freedom.
A recent survey carried out for HuffPost found 76 per cent of millennials want to be a homeowner by age 31. But economic considerations, in the form of high house prices and a weak youth job market, are pushing that priority to the back burner.
In other words, millennials have more important things to do. (At least for now.)
"This is a generation that is overall more willing to find the quality of their lives in ways that are less about conspicuous consumption," Patricia Martin said. "They are more interested in the quality of their lives, and they're willing to pay the price for that. And if that means that they have to go without some things in order to have certain experiences. ..."
As Martin illustrates, businesses will have to change how they go about marketing and advertising to make headway with in this brave new "post-ownership" world.
Dykstra points to Apple as a company that has seized the initiative in the new environment.
"They never focus on the technology," he said of the iPhone and iPad maker. "They'll tell you enough to make sure that you know that it's flashy and up to date and all those things, but what any Apple commercial will show you is people connecting to their friends, to music – it's all about what you can do with this device, not actually 'hey look at this shiny new thing'."
In this new climate of shifting paradigms on consumerism and ownership, car companies – like everyone else – will have to think more like Apple to appeal to a generation that would rather spend money on "authentic experiences" than vehicles.
"The companies who are succeeding at selling boatloads of their stuff, they're tapping into this shift in ownership in the way they're marketing their products," Dykstra says.
"Instead of touting features and the next shiny object, we need to talk about, how does this make your life better?"