Whenever you ask for financial advice, the magic word always seems to be save. The list of things to save for never seems to end. Save for university. Save for a mortgage. Save for a car. Possibly the most headache-inducing of all — save for retirement.
Meanwhile, if the statistics are anything to go by, today's younger generation doesn't seem to be all that ready to take the reins of its money. Which is alarming, because the need to be fiscally responsible is more important than ever.
The average university student graduates with an estimated $28,000 in debt, and the youth unemployment rate remains at just under 15 per cent. It is unexpected, then, that Gen Y is also the fastest rising demographic for luxury spending on brand items, travel and eating out, and the average high school student puts saving for clothes above saving for education.
Story continues below slideshow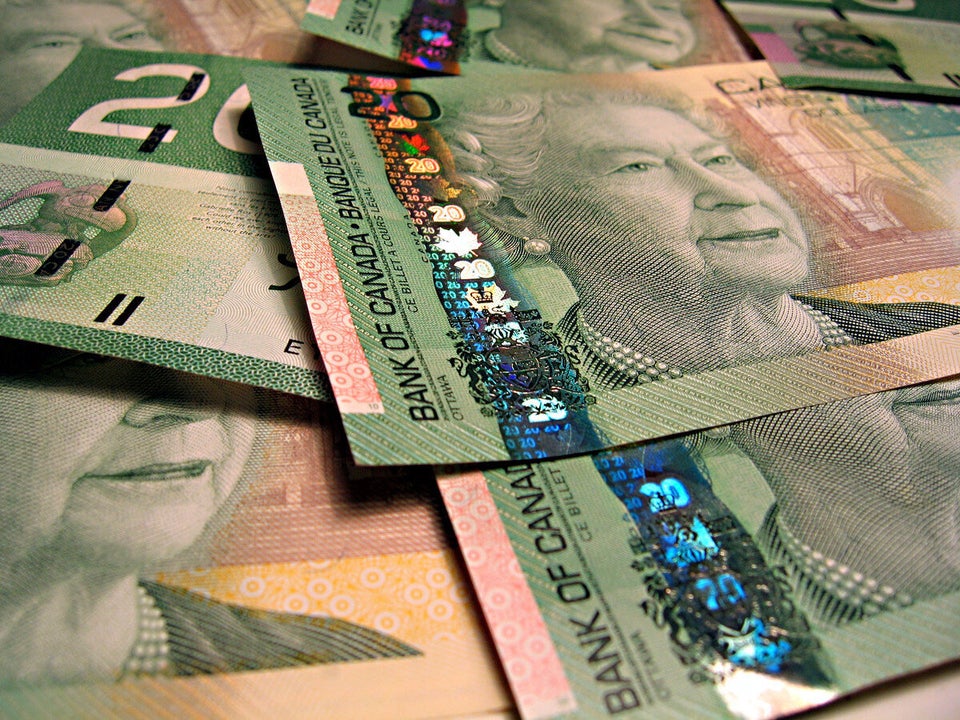 10 Money Mistakes Young People Make -- And 5 Things They Get Right
John Tracy, vice-president of retail and savings at TD Bank, says that part of the problem is the changing perceptions of money and saving. In general, he said, "if you back up before 2008, people actually saw their investments and things like stocks do quite well. And these [millennial] folks have seen a lot more volatility and perceive a lot more risk. So the upside of saving just doesn't seem as big as it did."
Another part of the problem is a lack of education. Test results from the U.S. foundation Jump$tart showed that university students received an average D mark in a test of financial literacy, scoring about 60 per cent. A similar survey done by the British Columbia Securities Commission in 2011 also revealed that one in four post-secondary students also received D's or worse.
According to a survey done by the Investor Education Fund (IEF), nine in 10 Canadians aged 20 to 34 look to the Internet to learn about money (asking friends and family placed a distant second). But as anybody on the Internet knows, information there should be taken with a grain of salt.
As for family, although there is a comfort factor in talking to someone close to you, surveys have shown that relatives may not be well equipped to teach everything millennials need to know, especially in light of the fact that nearly half of Ontario adults have never had a plan to save for retirement.
"I'd like to be able to say (it's) 100 per cent of a parent's [responsibility to teach their children]," said IEF president Tom Hamza, "but without parents' modeling this behaviour, we have to rely on schools more often than not."
Schools across Canada have been making slow but sure progress. Both British Columbia and Ontario having made financial literacy a mandatory part of the elementary and high school curriculum in the past decade. It's an uphill battle, but Hamza says he realizes that there is never going to be a curriculum that includes all the intricacies of mortgages and stock markets — and that was never the aim.
"The goal is not to have a generation of investors graduating," he said." What we need is people who have a basic understanding of math, numeracy and awareness of what the major financial decisions are."
Manitoba high school instructor "Teacher Man," who writes under that pseudonym on the finance blog youngandthrifty.ca, explains that the problem with financial education is that the material is being taught by people who are not trained to teach it.
"Financial literacy is often grafted onto other courses, like consumer mathematics or business," he said. Because many business courses and upper-level math courses are optional, the bottom line, he says, is that many students will not be exposed to what little there is being taught.
Even now, it is clear that the expectations young people have about their future will not reflect reality. They expect salaries or more than $100,000, despite the fact that the average salary for Canadians is just below $50,000. Young people may also be working far longer into retirement than they believe they will.
The defined benefits pension plans that were plentiful two generations ago are now becoming scarce – you need other savings or RRSPs. Teacher Man warns millennials that expecting government help for retirement is an "unrealistic expectation."
A possible alternative, he suggests, is to take advantage of the "employer match," if you are at a company that offers it along with a defined benefits plan or a defined contribution plan. Contribute the maximum amount to the plan so that your employer can 'match' you in your contributions, Teacher Man recommends, because "it's kind of the easiest money you can get."
As for those who are not so fortunate, saving a dollar a day is nothing to scoff at, says Lesley Scorgie, millennial author of the book Rich Before Thirty. Ideally, she says, the average Gen Y would start saving for retirement at the age of 18 or whenever they get their first paycheque, she says. Luckily, the statistics show that millennials are not that far off the mark – many are starting to save in their mid-20s, which is a decade earlier than their baby boomer counterparts.
"I do see the awareness coming out," Scorgie said.
No doubt about it, she continued, Gen Y is making strides, but there's still a long way to go.