As a professional matchmaker, Alison Green has seen all kinds of things get in the way of successful relationships.
But the Millennial Generation, aged 18 to 30, faces a particular problem with technology, she said, recalling one of her female clients who wanted to stop seeing a guy because he didn't text her enough between dates.
"I know people who have broken up or stopped dating because when they've come face-to-face, they can't communicate at all," Green said. "They could only communicate well through typing; but the smile on someone's face and the twinkle in their eye cannot be seen or felt by text message."
Effective communication is essential to the success of any relationship, but experts are divided on whether technology helps or hinders interpersonal connections.
"The bottom line is we're not going to fight technology. That's an impossible thing," said Green. "When it comes to dating, I think it's a matter of being grounded, realistic and understanding what technology's uses are for and what face-to-face is for."
The digitization of millennials' social and romantic lives has changed everything. Love can be won, nurtured and lost on social platforms, dating sites and through text and instant messaging.
But the reliance on technology has made some milliennials wary of face-to-face communication and uncomfortable with the idea of venturing outside their social spheres, experts say.
"I think that, unfortunately, technology has been the demise of the relationship," said Karen Nemet, president of Matchmaking Canada and a professional matchmaker. "I think technology should be put aside when it comes to relationships, but I don't think it will be, because this generation was born with it attached to them."
The U.S-based Pew Research Centre found in a 2010 study that 62 per cent of millennials are connected wirelessly to the internet when they are not at home or work and that 65 per cent of millennials are disconnected just one hour a day or less. These numbers are believed to be higher for Canadians, who spend on average about 45 hours a month on the internet, more time per capita than the populations of 11 countries, including the U.S. and China, according to a 2012 comScore study.
One in six Canadian millennials owns a smartphone and they are the largest users of Facebook and Youtube, says the 2011 broadband report by the Canadian Radio-television and Telecommunications Commission.
STICKING TO SOCIAL CIRCLES
Breeana Labella, a 20-year-old baking and pastry arts student at Toronto's George Brown College, feels that all this time spent indoors online is a major contributor to millennials' lack of interpersonal skills.
"We're a lot more socially anxious now," said Labella, who recently met her boyfriend through a friend. "We would rather meet a friend of a friend than someone we have no connection to."
Technology acts as a crutch for many millennials. Labella knows that it can be used to hide behind when too nervous to say something in person or used to meet people when too uncomfortable to approach people in a public setting.
"Millennials don't have the courage or guts to go up to people," Nemet said. "They don't know how to interact with people or how to approach people to find a spark."
Galena Rhoades, a senior researcher for the Center for Marital and Family Studies at the University of Denver, found that millennials are much less likely than previous generations to date people they meet outside of their social groups or to go where other singles hang out. She also found that millennials want to be socially connected to the people they date.
"I agree that there are not as many chance meetings as there used to be," Nemet said.
"As much as technology allows us to reach beyond our social circles, it makes us stay within them because of how we communicate."
Green believes that millennials want to meet new people but are afraid to.
"They're afraid to try something new on their own. Everybody's insecure and everyone fears being judged," Green said.
"I think technology makes it easier to find someone who is part of your social network, and it's more likely that that person is going to be a good fit for you," Rhoades said.
She believes that Facebook 'stalking', a covert way of getting to know someone through their Facebook profile, is a "pretty darn good idea" because it provides a way for people to weed out those they know won't be a good fit for them.
Many millennials also try online dating, especially those who have finished college and are out in the working world, though some feel there's a stigma attached to it.
"You don't want to be the person who needed help to meet someone," said Labella, whose sister made an online dating account for her. "But I do think it will become a primary way to meet people, because people are lazy. We have so much information at our fingertips, so why not have dating the same way?"
As Nemet puts it, online dating is like a candy store with thousands of profiles to choose from. She believes that it changes the way we look at people. People have become disposable and replaceable.
"I think (online dating) is a bad thing if people are not authentic and aren't telling the truth," Green said. "You have to be very cautious because these are complete strangers. When you're introduced to a friend or you meet somebody at school or work, you can maybe get a better sense of them. I'm not saying that everyone out there is a bad person, but you have to be careful today."
GALLERY: Top tips for millennials to find meaningful relationships. Story continues below: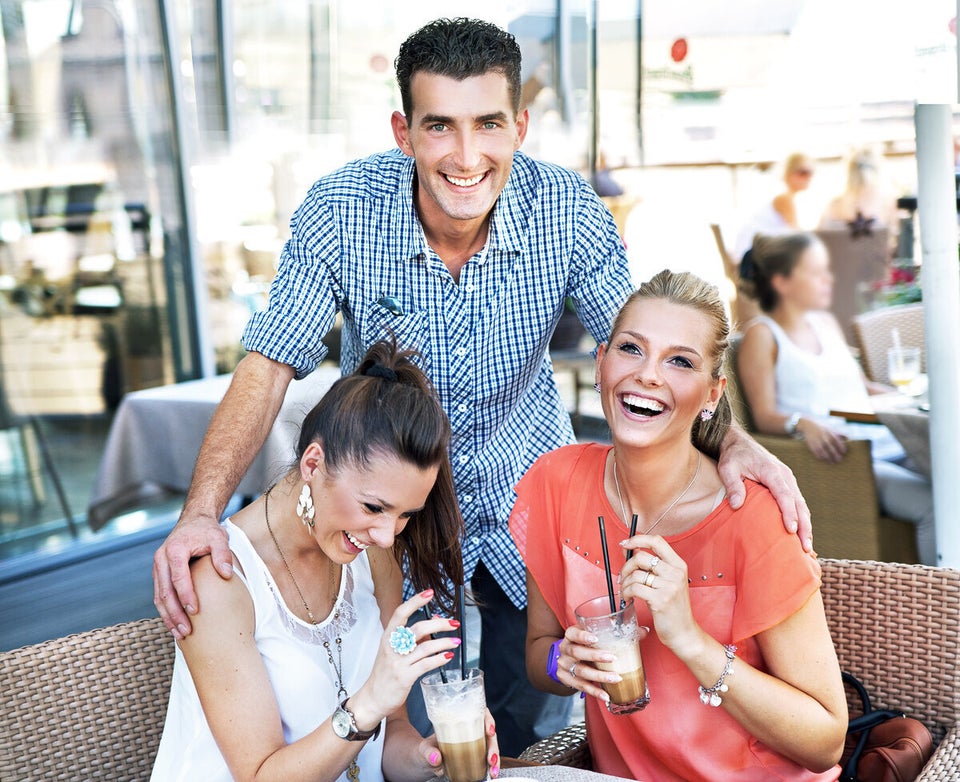 Top Tips To Find Meaningful Relationships
Labella knows all too well that people try to make themselves look as good as they can online, even if it means lying. After a few bad online dating experiences, she has had enough. She met her current boyfriend through a friend and realizes that meeting new people in person is a "very natural and rewarding" experience. But even LaBella admits that Facebook and texting played a crucial role in the growth of her new relationship.
"I think in lots of ways these technologies can be a good thing for relationships," said Rhoades. "Being able to send one another flirty texts is a pretty useful tool in a relationship."
Samantha Joel, a University of Toronto PhD candidate in psychology studying dating and decisions about romantic relationships, agrees that technology is a force for good.
"Technology has made physical distance much less of a barrier than it used to be, which is a major advantage," said Joel.
On the downside, technology can make things worse when communication is misinterpreted.
"How you read something may not have been how it was intended," said Nemet.
"There's no human interaction, and fights can happen this way," she said.
"Millennials are basically getting to know one another through their smartphones," said Green. "That creates a lack of motivation and effort. How do you create something meaningful if all you're doing is pressing a few buttons while you're sitting in your own space? Maybe you can create intrigue, but eventually you've got to spend quality time together in person."
Another problem, Green said, is that millennial men haven't learned how to ask women out or how to woo them, and millennial women aren't receiving this sort of attention.
Technology also means that partners can be in almost constant contact, when sometimes, as the old expression goes, distance makes the heart grow fonder.
"When you get home you don't have anything to talk about because you already know what happened in their day," Nemet said. "The age of technology seems to make it worse for people to have interaction."
Millennials will always be dependent on technology, but this doesn't mean that traditional methods of communication should be forgotten. Green believes that, when used well, technology can enhance a relationship, but it can't replace the chemistry of exploring each other in person.
"When it comes to love and when it comes to dating, you simply cannot replace face-to-face meetings with texting, typing or any other kind of technology, but you can find the balance," she said. "Technology will always be there, but we were born with a mouth and we have to use it."
Popular in the Community