Generation Y is all about do-it-yourself ingenuity, but DIY these days involves more than a hammer and nails.
Technology and science have never been so accessible — and millennials are using this access to expand what is possible within the realm of making and creating.
Meet six digital natives who are innovating technology and science right here in Canada.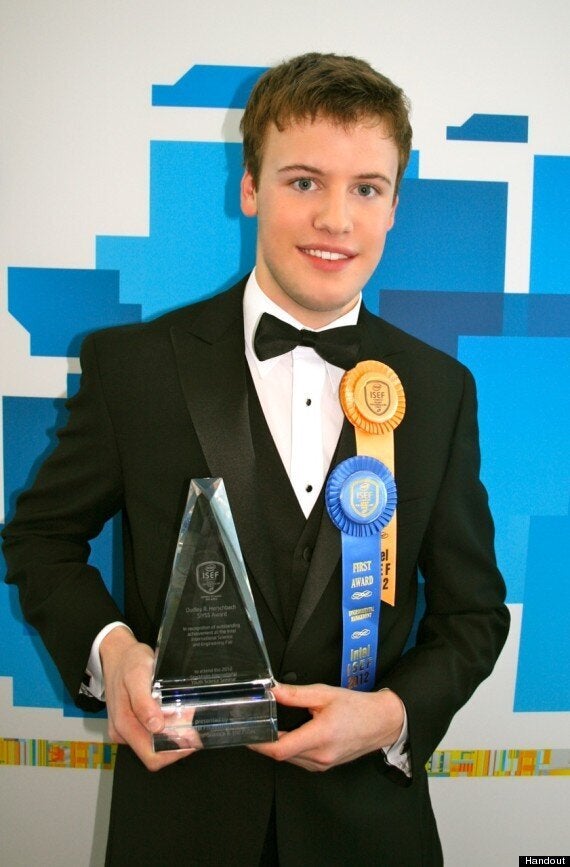 Adam Noble winning an award at last fall's International Science and Engineering Fair. (Photograph provided)
Adam Noble, 18, has discovered a way to mine silver from water.
Well, nanosilver, the odour-eliminating antibacterial agent that is in just about everything from clothing to appliances to cleaning products and, by consequence, the water supply.
Noble began doing experiments as a way to get answers.
"I've always asked way too many questions about stuff," Noble says.
Noble wanted to be a vet, like his parents, but learning about euthanasia changed his mind. He turned his attention to a much smaller organism: the little green algae named Euglena. It wasn't a popular algae, but Noble thought it looked pretty cool.
Noble grew Euglena in his parents' sauna for a series of experiments to test water quality and toxicity and found that the algae absorbs nanosilver.
Noble has since patented a Euglena-based system that filters nanosilver out of wastewater.
Nanosilver is worth a lot money: the system Noble set-up at his local treatment plant in Lakefield, ON, has the capacity to bring in $4.2 million per year.
But Noble worries about the ethical and environmental consequences of his work. Selling nanosilver back to the companies that use it could be dangerous. Noble's subsequent research has found nanosilver may be harmful to humans.
Noble has two patents (with more pending), has won multiple awards for his work and is doing ongoing research at eight Trent University laboratories. Last December, he attended the Nobel Prize ceremonies. But Noble is still looking forward to finishing high school.
"I don't know the basics ... I haven't learned that from Grade 12 biology."
Noble can do a test to look for proteins or design a primer for DNA synthesis — but he never learned the "little things" about protein structure or the building blocks of DNA.
That's like writing a novel without learning the alphabet first.
Not knowing the basics has worked in his favour.
"I think I have the upper hand because I have not been taught what's right and wrong," Noble says.
And Noble isn't afraid to test things that more experienced researchers might ignore.
Being a digital native made experimenting easier, Noble says.
"It makes research so much more accessible for people who aren't part of a scientific institution."
What's next for Noble? He wants to know if he can use nanosilver to cure cancer.
Bi-Ying Miao and Matt Compeau
Bi-Ying Miao, 25, and Matt Compeau 27, are 3D-printing revolutionaries.
They met during their first year of architecture school at the University of Waterloo, where they learned to use a 3D printer to make miniature building models.
Last fall, they founded Toronto-based Hot Pop Factory, a jewelry company the duo run from their one bedroom apartment.
They printed their jewelry collection, Stratigraphia, which features a ring, earrings and a necklace, on a MakerBot 3D printer with plastic.
Other 3D printers can render objects in chocolate, frosting or ice.
Miao and Compeau say the technology caters to Generation Y's love for highly-personalized objects.
They argue we are in the midst of another Industrial Revolution. While the first saw the advent of mass production, the second revolves around mass customization, thanks to flexible manufacturing technology, such as 3D printers.
"We thought developing a product that was at a really intimate scale like jewelry would help people engage with the process, engage with the technology in a way that was really meaningful to them," Compeau says.
Miao adds, "We started the jewelry as a prototype of what is possible with the technology. The next step for us is giving up some of the design process to the user or the consumer and allowing them to participate in the design process."
One company hired them to create 3D replicas of their employees for personalized Christmas presents. On Valentine's Day, they hosted a kissing booth where they 3D-scanned images of couples and printed plastic figurines of them mid-smooch
3D printing has been used by large companies to print prototypes for decades. But open source information is putting the technology in the hands of individuals. Today, instructions to build your own 3D printer, as well as guides to print anything from a cellphone case to a citrus juicer, are available for free online.
"You don't have to buy things off the shelf anymore. You can participate in the creation of every object you own. You can personalize it and make it truly yours," Compeau says.
Hot Pop Factory is one of several Canadian organizations to call for consumers of technology to become creators.
Compeau and Miao redirected their career paths from architecture to entrepreneurship. They are still figuring out exactly where 3D printing will take them, but the hey say the possibilities are endless.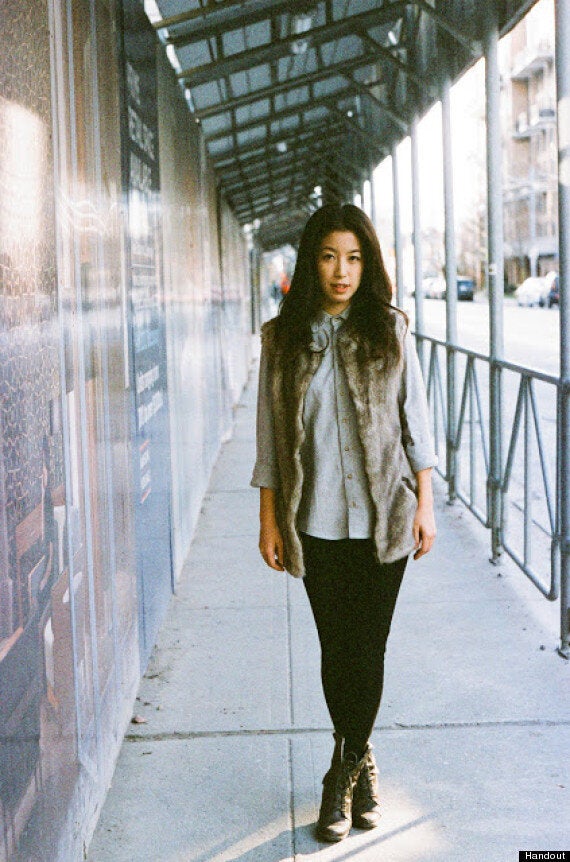 Lian Leng, 29, 3D prints human skin cells.
Leng was the kind of kid who liked to take things apart so she could see how they worked.
"I've broken a lot of things when I was young," Leng says, smiling.
That curiosity led Leng to invent a machine that may help put people's lives back together.
She worked with a team at the University of Toronto's Guenther Laboratory to patent the Bio Printer, a 3D device that uses skin cells, a technique that could be deployed to treat burn victims.
The Bio Printer runs on microfluidic technology, a system controlled by circuits — except that liquid, not electrical current, flows through its circuit channels.
The team is also working toward printing cardiac cells to treat heart conditions.
The idea that one day researchers might be printing entire organs isn't crazy. One research team is already successfully 3D-printing kidneys with the hope they will one day be ready for implanting in humans.
More from Asking Y, HuffPost Canada's special project on the Millennial Generation:
For Leng, the time it takes to figure things out is the hardest part of her research. "Sometimes, I feel the lack of manpower."
Leng didn't always think she would be a researcher.
Art was her first love. She remembers drawing on the walls of her childhood home in China with her twin sister, Qin, when they didn't have paper.
A few years ago, Leng found a broken camera in her father's art studio, the kind with twin lenses that you look down into like a microscope. Finding the camera reignited her childhood love of portraits.
Too shy to ask a stranger if she could take her photo without a reason, Leng told a stylish woman she saw on the street that she ran a fashion blog. When the woman messaged Leng looking for the url, Leng and her twin started Toronto Street Fashion to cover-up the white lie.
Only a few months later, American Apparel asked Leng to photograph for them.
"They're using my photos worldwide in their stores and they want to do other photoshoots for upcoming collections," Leng says.
She laughs when she realizes the stylish woman from the street has never heard this story.
But Leng wouldn't swap her career in science for fashion. Whether she starts her own company to commercialize the Bio Printer or just continues in academia, her primary motivation now is research. She isn't worried about exactly what that means.
"I do what I like and when I have something I want to do, I want to do it perfectly."
Erin Lewis, 32, is an artist working with wearable technology at the Social Body Lab at OCAD University.
"I look at creative ways to integrate electronics into malleable, pliable forms," Lewis says.
There are three ways to understand wearable technology, according to Lewis. In its most rudimentary form, wearable tech is simply clothing.
"A T-shirt is a piece of wearable technology in and of itself," Lewis says.
The term also applies to gadgets that transmit data to the body via wireless networks, such as Google Glass.
Lewis specializes in a third approach: using electronic circuits to give new functionality to clothing. This sometimes involves making electronic textiles by mixing old technology, such as knitting, weaving and felting, with circuits.
"I like to browse open data websites ... and look for a data feed that is interesting to me and that could carry some relevance when it is juxtaposed with the body."
Her stock market bustier receives live stock market updates every time a clasp in the back is undone. Her earthquake skirt is made from housing debris and receives seismic data from around the world. It shakes at the same frequency of ongoing earthquakes.
Growing up with internet made Lewis fearless when it comes to experimenting with technology. On the cusp of Generation Y, Lewis had internet in her home before most people even knew what it was.
"I'm always wanting to learn something new and dig my teeth into something different."
Lewis' garments are pieces of art and are not meant to be worn every day.
But wearable technology easily transfers to the consumer market. Consider a bra that could monitor your heart rate while you run or a sweatshirt with a two-way poking system that subtly tells your partner you are ready to leave a boring dinner party.
For some people, wearing technology on their skin isn't enough.
Regardless, Lewis predicts wearable technology will become ubiquitous because there are countless ways we can use clothing not only to express ourselves but to literally work, move and speak for us.
"The younger generations that are more willing to take on technology and willing to wear that closer to the skin are going to have a field day."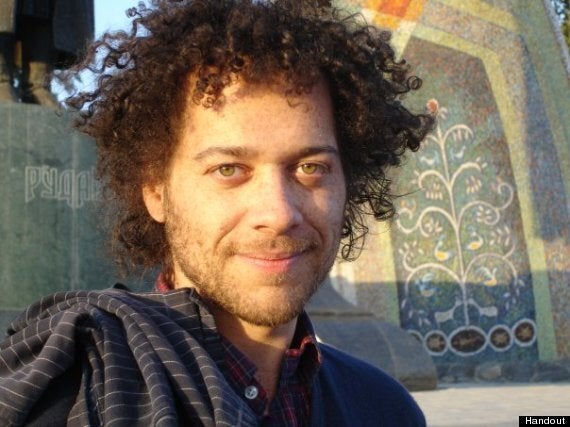 Connor Dickie in Tajikistan as photographed by Marisa Jahn.
Connor Dickie, 34, co-founded Synbiota, a company that helps people use biotechnology as a problem-solving tool.
Biotechnology involves using living microorganisms, instead of machines, to make or do something.
"I've always been hyper. I've always been self-directed. I've always been a tinkerer or a maker or an inventor," Dickie says.
As a kid, he wanted to join Star Trek's Starfleet Academy.
He went to Queen's University instead.
While completing his degree in Film and Media, he worked at the university's human computer interaction lab. He invented a number of gadgets that amplify human attention and visual experience, such as glasses that enable the wearer to know when someone is looking at them.
"We need to maximize human attention and make sure people are finally working on or trying to find solutions to the world's real problems," Dickie says.
After making friends at BioCurious, a California hackerspace for biotechnology enthusiasts, Dickie shifted his attention to biology
"Bio is the new tech," he says. "I wouldn't say that science is my first love, I'd say that the high you get when you figure something out is my first love, and science is just a big needle to inject that into bloodstream," Dickie says.
Synbiota's goal is to make science accessible to everyone.
DIY biology is possible because of open source information freely available on the internet. Now all you need to experiment with synthetic biology or genetic engineering is web access and a laptop.
The more people who contribute, the faster things will get done, Dickie says.
Dickie likes to illustrate what biotechnology can do with a kooky but scientifically plausible example. Body odour exists because the bacteria that live in our armpits don't smell great. It is possible to engineer new odourless bacteria that could wipe out existing bacteria and eventually eliminate BO.
This creative example of genetic engineering is not on Dickie's to-do list, but it is a powerful example of how biotechnology can address everyday problems.
Since he couldn't join Starfleet, Dickie is figuring out how to get to space on his own.
He is building a simulation of Mars and wants to engineer bacteria that can survive in the red planet's atmosphere.
Even if this bacteria never lives in space, it seems that Dickie will find a way to get there.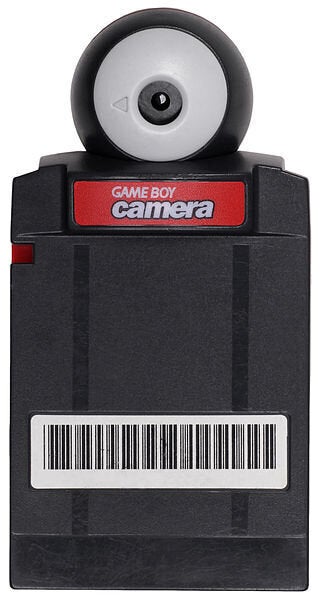 90 Awesome Things From The '90s