After weeks of televised pleas and plenty of phone calls, a Montreal-based viral video troupe finally completed their "Mission Impossible" and convinced Prime Minister Justin Trudeau to pose with them in their "awkward family Christmas card."
All it took to get his attention was some bright holiday sweaters — and plenty of persistence.
"Meeting him was surreal," said Ammar Kandil, a member of Generation Y Not, in an email interview with the Huffington Post Canada. The group documented their journey to meet the prime minister in the video above. "We were all impressed by how smooth he was."
The group's encounter with Trudeau took place outside the National Arts Centre in Ottawa last week. The prime minister looked taken aback when he met the gang, and said, "Oh, I so regret not wearing my awesome sweater," before posing with them in one of their Santa hats. Later, he psyched them out with a fake handshake.
"His handshake fakeout went along with his entire persona. He loves to interact," said Kandil. "[Generation Y Not member] Derin is determined to continue the trend of handshake fakeouts with different politicians and celebrities around the world, and so far the list includes Montreal Mayor Denis Coderre and Prime Minister Justin Trudeau."
But taking photos with the prime minister is about more than creating a shareable moment with a politician, it's also a chance to raise funds for a cause close to their hearts. Generation Y Not is selling each Christmas card on their website for five dollars, and will see that 100 per cent of the profits go to the Syrian Refugee Relief Fund with an aim to help Syrian refugees settle in Canada.
"We are all immigrants to Canada and we know what it feels like to be leaving friends and family behind to pursue a different life in another country that is far from home," said Kandil, noting the group's desire to help these refugees acclimatize to Canadian life after experiencing war.
"That's why we decided we want to end the year by going after our most ambitious goal, meeting Justin Trudeau, of whom we have been huge fans of his politics. His ideals and views about issues like global warming, gender equality, and immigration represent what we, and a big portion of our generation, believe in."
Trudeau returned the favour, and complimented the squad on their efforts.
In their six months together, Generation Y Not has gone on several missions — some with charitable intentions. Tasks have included jumping off the bridge into the Lachine Canal, performing standup comedy or eating bull testicles. But since posting their "Most Canadian Holiday Card" video on Dec. 21, the foursome has garnered over 8,500 views and received close to $1,000 in donations for the Syrian Refugee Relief Fund.
In addition, the troupe has raised over $6,400 in donations for Heart City Apparel, a clothing company founded by group member Matt Dajer that funnels 10 per cent of all sales to youth homeless organizations in each designer's city.
"We included the fundraising aspect for our adventure with Trudeau, otherwise it would have been simply for fun," said Kandil. "Not that anything is wrong with that."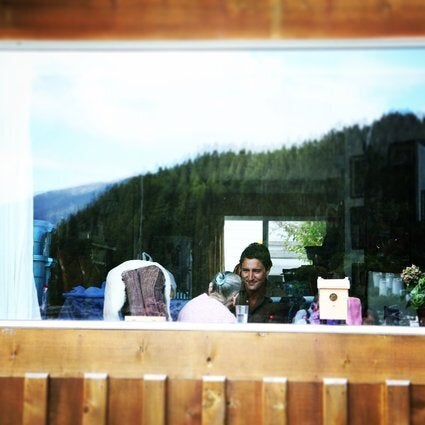 Trudeau's Photographer Explains Favourite Shots
Popular in the Community