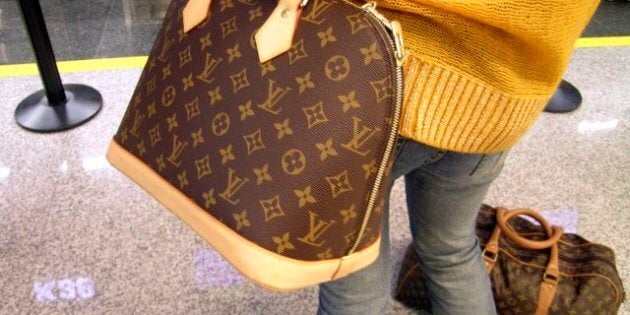 There's a good chance Generation Y is familiar with the song "mo' money mo' problems" -- they grew up with the musical stylings of Notorious B.I.G. after all. But a recent study suggests Generation Y-ers are taking those lyrics to heart and spending whatever they can on luxury items.
The American Express Business Insights survey says that those born since 1983 have carried the momentum behind luxury spending, increasing the spending in areas such as fashion by 33 per cent, travel by 74 per cent and fine dining by a 102 per cent.
"What we've seen in Canada is that, even during economic uncertainty, consumers are not shying away from luxury spending,'' said Colin Temple, vice-president and general manager of merchant services at American Express Canada.
The survey uses spending habit data from 2009 to 2011 and says that Canada's luxury market fall was hit less hard by 2009's global recession, dropping 9 per cent, compared to the U.S. and the European markets which fell 14 per cent and 10 per cent respectively.
Both markets have also yet to see sales at the pre-recession level.
When it came to Canadian youth's appetite for online luxury fashion, no generation could compare, jumping to 53 per cent in 2011 from 15 per cent in 2009 when compared year by year, according to the National Post. Meanwhile, Generation X-ers -- those born after the baby boom and up until 1982 -- increased their spending on 32% year-over-year in 2011 from 1% in 2009 in the same category.
Boomers spent more in comparison, with increased spending on luxury fashion rising 45 per cent year-over-year in 2011 compared to 3 per cent in 2009. Seniors also increased their spending by 30% year-over-year in 2011 compared with 4% two years earlier.
The American Express survey doesn't go into detail on how Canada's youth is paying for their life of luxury, but the trend of spending on big ticketed items also coincides with research from the Journal of Consumer Research. The report suggests that despite Canadian's best efforts to budget, the accumulation of big items can still leave their wallets empty.
To keep the issue under control, the authors of report suggest creating a separate category in budgets, that are specifically designed for exceptional purchases. By keeping track of splurges, researchers believe consumers will at the very least, pause to give thought it their next luxury item a necessity, reports to the Globe and Mail.
With files from the Canadian Press