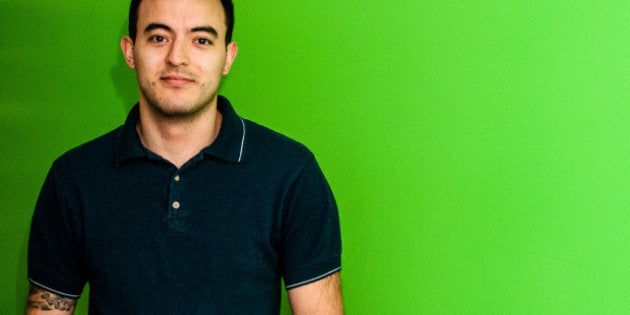 By the time Kai Nagata got out of the pool, the iPhone on his towel was vibrating out of control. A half hour earlier, before taking a night swim in July, 2011, at a public park in Kitchener, he had tweeted the following:
He linked it to his website, where he posted a 3,000-word manifesto explaining his resignation as the media company's Quebec bureau chief. The post – a musing on the moral shortcomings of TV journalism ("there was a growing gap between the reporter I played on TV, and the person I really am and want to become") – went viral.
After publishing it, Nagata began receiving constant tweets, text messages and e-mails, some deriding him as a coward, others lauding him as a hero. By the time he had reached his next destination, London, Ont., and met a friend at a bar, his phone had died because of the non-stop vibrations. In the next few weeks, Nagata would receive 1,000 e-mails, 2,500 Twitter messages and 1,500 comments on his post, not to mention retweets from the likes of Margaret Atwood and Roger Ebert and personal e-mails from Elizabeth May and Michael Ignatieff. Nagata hadn't just quit his job at CTV, he had become the poster boy for the debate around Millennial attitudes towards the workplace.
Millennials, loosely defined as those born after 1980, aren't afraid of quitting their jobs (full disclosure: I am one). According to the Bureau of Labor Statistics, Generation Y is expected to stay in jobs for just over two years, about half the amount of time spent by the current average worker. Seventy per cent of recent graduates reported leaving their first jobs within two years, according to Experience.com's recent "Life After College" survey. While this tendency to flee may seem baffling -- considering that young people graduated into a job market devastated by the 2007-2008 financial downturn and are increasingly taking on more student debt -- economic turmoil actually helped spawn a generation of quitters. Many Millennials are forced to take jobs outside their field of study with which they quickly grow impatient and leave at the next best opportunity. Remember, this is a generation that has no company loyalty and was raised by boomer parents who told them "you can be whatever you want to be." Financial turmoil is just a bump on the road to the dream job they deserve.
Story continues below slideshow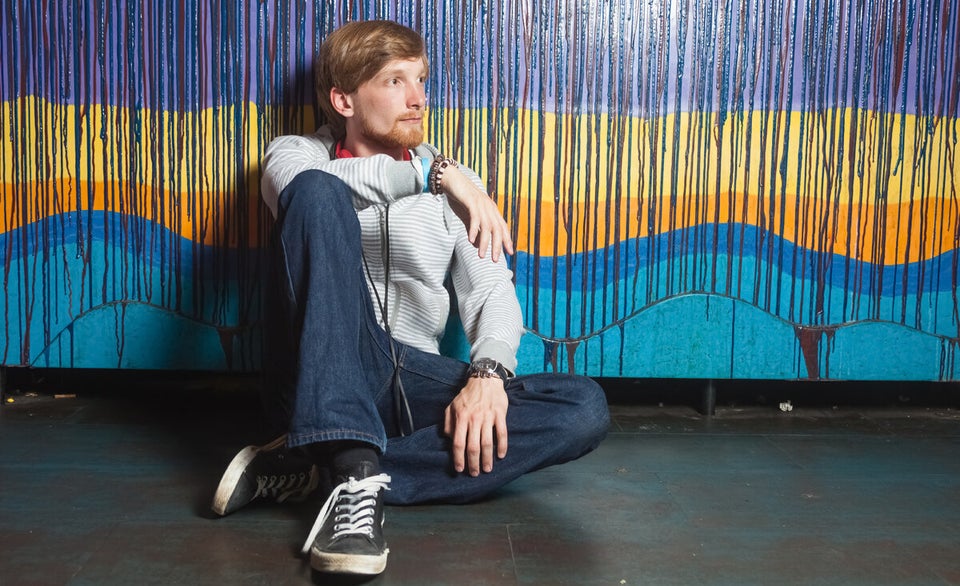 The Canadian Millennial: Survey Says
When Rema Gouyez graduated from journalism school in 2011, she was terrified. She kept hearing from professors and journalists how it was the worst time to be job hunting. And they were right. Millennials were the group hit hardest by the latest recession, whose effects still taint the job market. According to #GenerationFlux, a study released last year by Community Foundations of Canada, more than half the jobs that disappeared during the economic downturn were for Millennials aged 15 to 24, and the youth unemployment rate is now 14 per cent compared with 11 per cent before the recession. A recent survey of Millennials commissioned by HuffPost Canada found that the generation's biggest challenges was the ability to find a quality job. Meanwhile, student debt levels continue to grow – in 2010, almost 60 per cent of university grads owed an average of $20,000 to 30,000 in debt. Gouyez, who was born in Britain, was even worse off: she had the Canadian equivalent of $50,000 in debt from the City University London and was having no luck finding work in her field.
Her mother, a Moroccan immigrant who worked her way from a cleaner to a biomedical scientist after moving to England, was "a bit of a snob" about jobs. She would tell her daughter: "I don't want you to do anything you're not good enough for," which to Gouyez was looking increasingly more likely. After applying for jobs in London, she decided it would be easier to find a journalism job in Toronto, where she had done an exchange during her third year at school. That was just as hopeless. After a few months, Gouyez had heard nothing back, until a friend offered to help her land a job as an event planner for the historic distillery district in downtown Toronto. Gouyez jumped at the opportunity. "It wasn't even a case of I thought I could enjoy it," she said. "It was literally just to be able to pay the bills."
According to #GenerationFlux, a third of 25 to 29-year-olds with a college or university degree move into low-skilled occupations after graduating, though they rarely stay in them for long. Although Gouyez at least wasn't working at McDonald's, after four months she grew bored of organizing events for small corporate clients, booking rooms and co-ordinating menus.
"Once I learned [the work], there was nowhere to progress," she said. "I was losing my mind and thought 'I can't do this anymore.'" Her mom was also hounding her to "stop wasting her time," so after four months, Gouyez started a job search, applying for three jobs a week. After two months, all she had got was an interview at a fashion magazine. Desperate, when an opportunity came up to be the marketing co-ordinator for a boutique merchant bank that funds resource projects, Gouyez took it.
"I had no interest in the mining industry," she said, "but I thought it would be a great stepping stone into a marketing position. I just wanted that title on my résumé to further my career." She "hated it" and quit after three months to work as the digital marketing co-ordinator at Benefit Cosmetics, where she has been since July 2012. That's three jobs in just over a year and a half.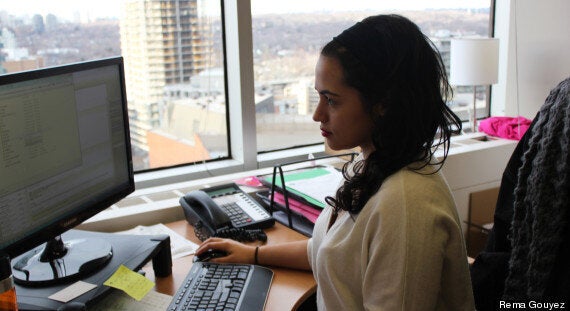 Rema Gouyez is now working in her third job in a year and a half
For many Millennials, giving themselves the pink slip is a golden ticket to career growth. According to research done last year by the Harvard Business Review, 95 per cent of high achievers around the age of 30 leave companies after 28 months and regularly watch for potential employers. Instead of staying at companies that dictate after how many years an employee can be promoted, get a raise and – gasp! – from where and for how long they must work, Gen Y simply looks for a new opportunity.
With every career jump she has made, Rebecca Thorman has received a minimum 20 per cent wage increase (a typical raise is 2-to-3 per cent). Like hipster fashion, her résumé is cool because it is mismatched: Her first job after graduating in 2005 from interior design and environmental studies from a college in Madison, Wisc., was at an eco-consulting firm where she had interned. She lasted half a year before her next job as a fundraiser at St. Vincent de Paul. Thorman then decided she wanted to apply as the organization's development director, but her bosses said that at 21, she was too young.
Wrong answer. Rather than wait, Thorman quit to work as executive director at Madison Magnet, a networking group of young professionals and a company that thought she was old enough for the title. In the past four years, Thorman has switched jobs twice more, first to work as director at Alice.com, an e-commerce site for household products, and most recently at Speek.com, a D.C.-based company that manages conference calls.
"I've built a portfolio career because I don't perceive the employer as loyal anymore," she said. "I've taken that loyalty upon myself rather than rely on an employer that could care less about me or an elusive dream job to give me satisfaction."
It wasn't supposed to be this dramatic. Two days before quitting his job, Nagata pulled out of his driveway in Quebec City to begin a six-week road trip during which he would contemplate his future. He had asked his boss for a leave of absence since after two years in the broadcast world – first at CBC and then at CTV – Nagata was feeling burned out. The then 24-year-old had started working in the industry soon after graduating in 2008, and caught a series of lucky breaks that eventually resulted in the job running political coverage from Quebec City. But Nagata had slowly been building up to a breaking point – exhaustion from overtime, deadline pressures and physical demands (he once herniated a disk in his back and was off the job for six weeks) and mental frustration with the way the corporate agenda of his company determined which stories were covered and how.
Objectively, it was a dream job, but Nagata didn't feel right about his work. He had been driving on the highway for two hours in his 2007 Ford Ranger when his cellphone rang. It was his boss, calling to inform Nagata that he no longer had a six week leave of absence. CTV was no longer comfortable allowing him to soul search with no assurance he would stay with the company. Nagata had 72 hours to make up his mind. After the call, he stared out on to the road and realized the corporate pressure made his decision easier: Did he want to work for a company that views its human capital purely as moneymakers? No. He thought about freedom. A life without HR and cubicles. As Nagata drove to his first stop in Gatineau, he contemplated how to make his exit.
Believing that you would work for one company your entire career was the norm 30 years ago, but that was before "corporate" became such a dirty word. Growing up, many Millennials had family members who were affected by mass layoffs in the 1980s and 1990s and the erosion of benefits such as pensions, all of which planted the seed of distrust in youth. Stan Smith, who worked as the national director for Cross Generation Initiatives at Deloitte LLP for almost a decade, saw during a series of focus groups with 14 to 24-year-olds in 2006 how distrust of companies had spread like a pandemic among American Millennials. In both liberal-minded cities such as San Francisco and conservative places such as Greenville, S.C., all kids raised their hands when asked whether they had family members who had been laid off by companies. The kids said that, though they wanted to trust companies and ideally have multiple roles at one place, they were skeptical that employers could be loyal to them.
"They had seen the way their grandparents and uncles and aunts were treated by corporations and they didn't like it," Smith said. "The pain it caused their families – they saw no reason to trust businesses." The fact that so few managers are willing to adapt in ways that accommodate Millennials' views means that Gen Y's negative attitude persists.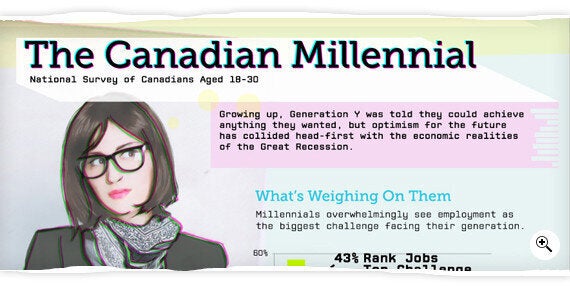 There is no doubt that young people have high expectations of their workplace, a fact that often leads them to be dubbed "entitled." It's easy to mock this quest for meaning for its sanctimonious quality, epitomized by a line that Lena Dunham's character in the HBO series "Girls" delivers to her parents over a tense dinner: "...I am busy – trying to become who I am."
Yet Generation Y has some concrete demands from the workplace that managers would be wise to heed. Smith's research found that 79 per cent of Millennials consider a "good" company to be one that invests in its employees, community and the environment. Forty per cent of North American MBA grads say they would sacrifice almost $14,000 a year to work at a company that prized corporate social responsibility, according to a study done by Stanford University. They also want to feel personally challenged. "A lot of workplaces just kind of put you into your spot in the system and expect you to stay there," Thorman said. "But I think Gen Y wants to have control and touch every piece of the workplace."
The conflicts between Millennials and management have created a niche of literature filled with titles such as Motivating the "What's In It For Me" Workforce and Not Everyone Gets a Trophy. According to a recent report from PricewaterhouseCoopers, 61 per cent of chief executives say they have trouble recruiting and integrating younger employees, a fact that does not surprise Smith.
"Older bosses think they have to run a business and have no time to communicate with young people," he said. "They ask me how to work with kids, and I say 'you have to talk with them.'"
Beth N. Carver, a consultant who has delved into exit interviews, found the two biggest reasons young people leave their jobs are a lack of both training opportunities and mentors. When Craig Alexander, the senior vice-president and chief economist at TD (and a member of Gen X) interviews young people to work on his team of 13 economists, they inevitably ask about mentoring. While he has invested in coaching as a result, many managers that Alexander encounters are reluctant to invest in employees who are likely to leave.
"My question is always: 'What if you don't invest in these skills and they stay?'" he said. "If you only have them for a few years then you've had a smart person contributing to your output for several years. That's a better outcome than hiring someone mediocre who is going to stay with you for a long time."
And a company's investing in those skills might lead to the unthinkable: a Gen Y employee might actually stick around.
For the first time in her short career, Gouyez feels loyal to an employer. She now works as the digital marketing coordinator for Benefit Cosmetics, a job that satisfies many Millennial needs: "Before, I had managers yelling at me or telling me I'm doing this or that wrong," she said. "Here, I'm more like the manager of my own digital department. Knowing that is really encouraging and pushes me to work harder." She is allowed to show personality on the company's social media accounts and enjoys the positive work atmosphere – employees are given points for making each other laugh. When she thinks of career growth, it's within the company.
As for Nagata, he is now working as a freelancer in his hometown of Vancouver and believes that leaving CTV was the best decision he has made.
"The last year and a half has been a long, unbroken exercise in figuring out what I'm not good at," he said. "I can think with some realism now about what I want to do well and how I can apply that to my larger goals about who I want to be." He admits to having alienated some people in his profession with his blog post ("I burned ... no, I blew my bridges into the stratosphere," he said in a recent interview with Vancouver Magazine) but says most of the criticisms revealed people's own insecurities and anger.
"I didn't like being used as ammo for tired attacks against young people for somehow being clued out to their own privilege or having the temerity to want to work for people they respect and respect them back," he said. "Just because most people don't find themselves in a position where they can make the decision to quit doesn't mean it's okay."
Shortly after posting the blog, Nagata returned to Vancouver and became a writer-in-residence for the independent website the Tyee. He filmed a documentary that he released online about a blind lute player who jumped motorcycles. He grew a beard. He continued to maintain his website, where he voices the opinions he couldn't in mainstream media (see his ethical oil rap, for example).
Late one morning on a weekday in January, Nagata was being picked up by his friend to shoot a film, the subject of which he refused to divulge. "I'm rattling around in a 1992 Ford Ranger with video equipment." he said. "It seems to be a theme in my life. Would I go back to an office job? Yeah. I mean, absolutely, if the conditions were right. I don't have some sort of philosophical opposition. If something comes along with people I respect and a job I think I'd be useful at then, yeah. Why not?"