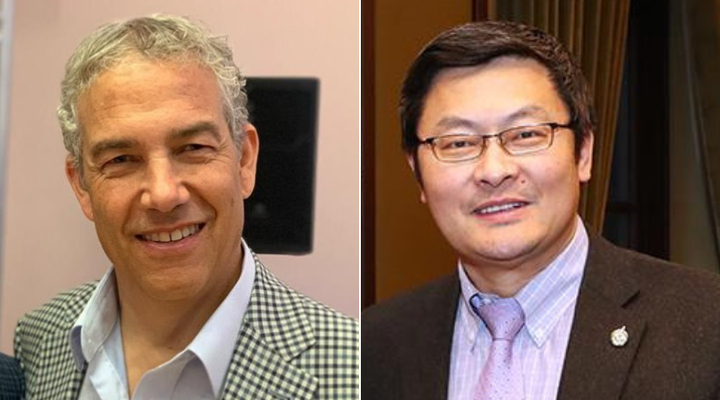 OTTAWA — Two more rookie Liberal MPs have decided they won't be running for re-election.
The decisions by backbenchers Geng Tan and Frank Baylis bring the list of Liberal incumbents bowing out of this year's election to 13.
Tan shared his decision in a Facebook post Sunday, saying that the time has come "to spend more time with family and pursue other careers." His decision opens a race in the Toronto-area riding.
The Don Valley North MP thanked his party and Prime Minister Justin Trudeau for the opportunity to serve in public office, and extended his appreciation to his wife, family, and staff for their support.
Tan worked as a nuclear chemist before his successful bid to represent Toronto's Don Valley North. His win in 2015 made him the first Mandarin-speaking member of the House of Commons.
Tan said he will continue to serve as an MP until the end of his term.
While the Liberals search for a candidate in Toronto, they'll have to find another to fill a new vacancy in the Montreal-area, too.
The former Baylis Medical Company executive's decision comes less than a month after he failed to show up at a debate over his own bill proposing to reform rules in the House.
Baylis' no-show was a critical mistake that dropped his ambitious and lengthy bill, which sought to ban overnight voting among other changes, to the bottom of the order paper.
Listen: Frank Baylis talks about frustration mounting in the back benches of the House
The announcements come with just over four months to go before this fall's general election.
There was no deadline that spurred the double announcements, according to Liberal party spokesman Braeden Caley. He said nearly 500 people have expressed interest in running under the Liberal banner where nominations haven't taken place yet, "amounting to a bigger group of prospective candidates than we've ever seen before."
It being an election year, Conservatives have pounced on the opportunity to frame departing Liberals in attack ads as people "jumping ship" from the party. But at least 12 Conservatives have also signaled that they won't run re-offer for 2019, including rookie Barrie—Springwater—Oro-Medonte MP Alex Nuttall.
Eleven NDP MPs have also announced their names won't be on ballots when Canadians head to the polls in October.
Related: NDP MP Nathan Cullen says goodbye