With her victory Thursday night, Kathleen Wynne became the first openly gay premier elected in Canadian history.
Yet, as the results were pouring in, many pundits lauded the fact that the Ontario Liberal leader's personal life was virtually a non-issue in the campaign.
Wynne, who married her partner Jane Rounthwaite in 2005, discussed her sexuality once on the campaign trail, explaining at one stop how the Charter of Rights and Freedoms allows her to live without fear.
But the significance of Wynne's big romp at the polls did get the attention of "Star Trek" actor George Takei, a big proponent of gay rights.
Takei shared the news to his one million Twitter followers Friday morning.
In her victory speech, Wynne thanked Rounthwaite and called her partner on stage to celebrate.
Wynne said she was proud to be the first woman elected premier of the province but also hinted at what her victory means to those in the gay community.
"This is a beautiful, inclusive place that we live in, Ontario, and I want us every single day to treasure that," she said. "I want our kids to feel that as they grow up in our schools and understand what a gift it is to live in a place like this where anyone can be the premier. It doesn't matter. Anyone can be the premier.
"So that thing I said in my leadership about how Ontarians do not hold prejudice in their hearts, that Ontarians want to be an open and inclusive people, we have so proven that tonight."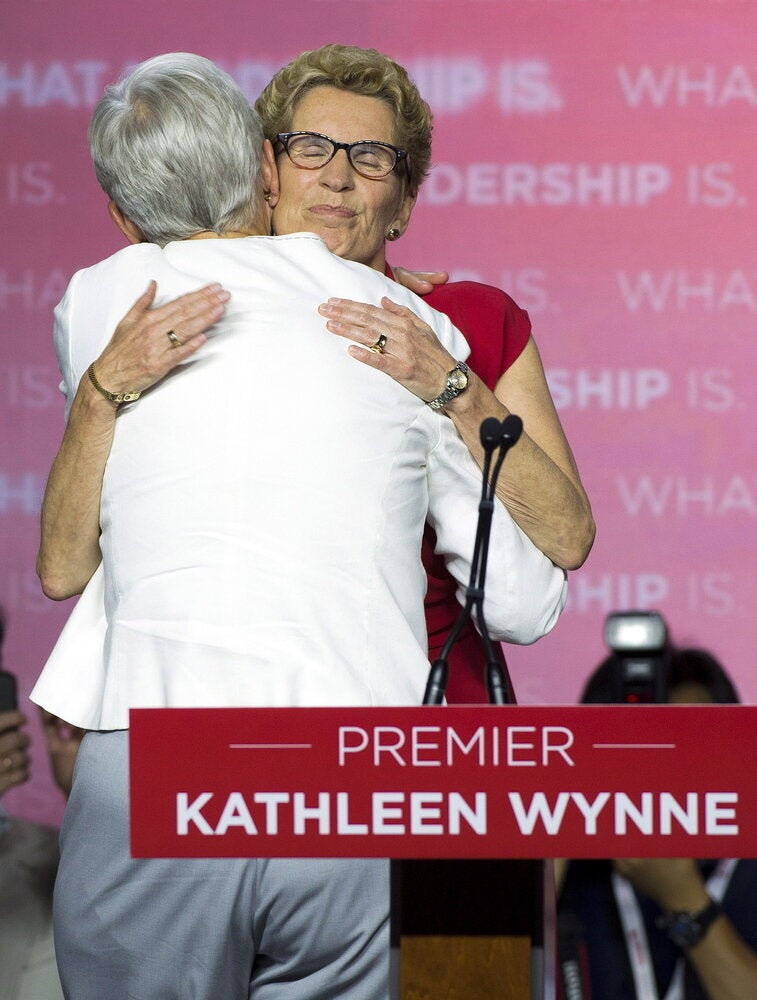 Kathleen Wynne and Jane Rounthwaite