"Your headscarf isn't allowed anymore," the piece of paper reads.
"Why don't you tie it around your neck and hang yourself with it."
Those horrific words were left on a note found in Mairah Teli's high school classroom.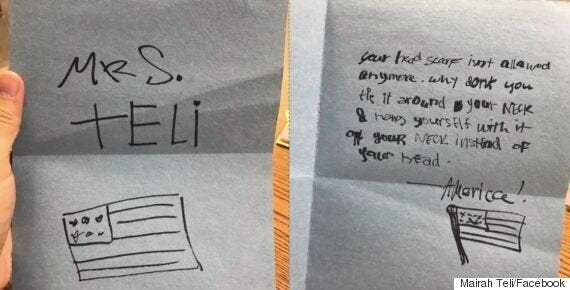 The 24-year-old teacher in Georgia posted the note on her Facebook page last week.
"As a Muslim, I wear a headscarf as a practice of my faith," wrote Teli, who teaches at Dacula High School outside Atlanta.
"I want to share this to raise awareness about the reality and climate of our community. Spreading hate isn't going to 'make America great again.'"
Outpouring of support and outrage
School officials are working on finding who wrote the note, according to The Washington Post.
Allegations of hate crimes in the U.S spiked after last week's election, which saw Republican nominee Donald Trump elected president.
Teli told The Atlanta Journal-Constitution she believes Trump's win has emboldened some to make sexist or racist comments.
"We are living in a time when there is a lot of disagreement, a lot of conflict," she told the outlet. "It's important to teach them how to disagree (respectfully)."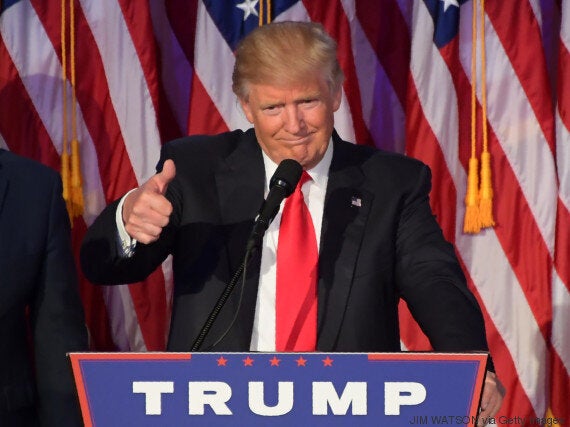 During an interview with "60 Minutes," the president-elect asked his supporters who are committing hateful attacks to "stop it." He also accused the media of amplifying coverage of the incidents.
Teli said she was "overwhelmed" by the outcry and support she received after posting the note, which has been shared more than 1,500 times.
"I feel your support affirms that our country is built on morals of compassion and kindness," she wrote.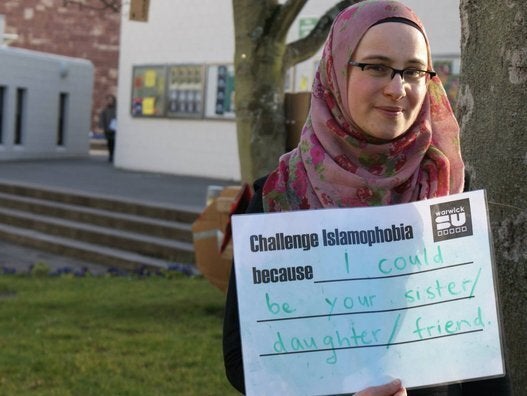 24 Reasons To Challenge Islamophobia