OTTAWA – An emerging Conservative star won't only be watching candidates scramble with their French skills at the Tory leadership debate in Quebec City next week.
Gérard Deltell says he might also be looking to pick a contender he can endorse and help win support in the province.
Conservative MPs from Quebec are starting to make up their minds as to which candidate they will back.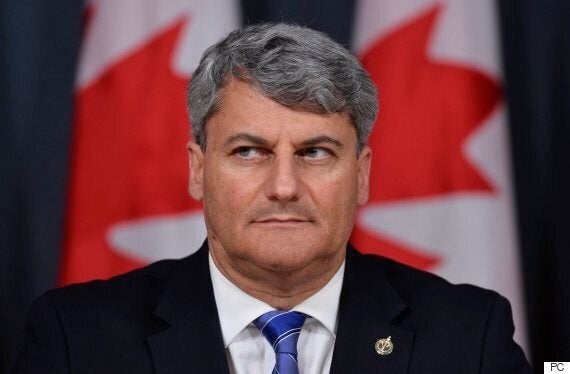 Ex-cabinet ministers Maxime Bernier and Steven Blaney are also in the race, defending opposite positions on supply management or immigration, hot topics in Quebec. Jacques Gourde is Bernier's campaign co-chair.
Denis Lebel, the official opposition's deputy leader, will not be endorsing a candidate.
The four other Quebec Tories are still unsure whom they will support. Some in rural ridings weren't too keen to support Bernier from the start because of his promise to abolish the supply management system for the dairy and poultry industry.
Some wanted Deltell in contest
Others are deterred by possible contender Kevin O'Leary's recent comments on French skills. He said he would "try" to learn Canada's second official language before 2019, but downplayed its importance by saying millennials are almost all bilingual in Quebec.
Deltell, who became finance critic after Lisa Raitt stepped down from her role to join to race, has repeatedly said he has no intention of adding his name to the list of candidates, even though many asked the rookie MP if he would run mere hours after he was elected on the federal level.
"For sure, I received many calls and many people talked to me about that… I would even say from Day 1," he admits in an interview with The Huffington Post Canada. "Just after the election, a journalist asked me if I would run. I said: 'I'm not there at all. Je ne suis pas là pantoute!' That's what I said and that's what I'm still saying today 14 months later."
Still, Deltell is the leader some in the Conservative Party wish was running. But the MP from Louis-Saint-Laurent insists he is "very happy" with his current role as finance critic.
"People recognize I have a lot of fun in my job. I guess this is why they're asking me to run."
His daily enthusiasm might be why some people wanted him to throw his hat in the ring, he suggests.
"I think people recognize I have a lot of fun in my job. I guess this is why they're asking me to run," he said.
Deltell lived all his life in Loretteville, in Quebec City. His parents, immigrants from Algeria, but of French descent, wanted to head to America. "My father had befriended some French Canadians during World War II but that wasn't the major factor," he said. "Mostly, it was because we spoke French in Quebec."
Deltell is a Spanish name. His mother's roots are Italian and French. His grandmother, on his father's side, had been established in Algeria since 1840 — but on his mother's side and some of his father's immediate family, they were only there since the beginning of the century.
"I have no family in Algeria. I have no links with the Algeria of today. I'm not Muslim at all. I'm Catholic, and all that. I'm not Muslim, not Arab, at all. I'm French. European, Catholic, Roman Catholic like everyone was at the time, and like everyone is still today."
"I never had the sense I was an immigrant," he added. "The best gift my parents gave me, as a son of immigrant parents, was to make me grow up in Canada, as a Canadian. Never did they spend their time saying 'Oh it was lovely before, oh it was like this or like that.' No, no, it was 'We are Canadian. We live with the snow, we live with winter, we live the Canadian reality and we are Canadian.'"
Like every kid, Deltell said he dreamed of flying. He wanted to be pilot when he was little but he was always passionate about things that flew, such as planes, rockets, space crafts. He even told Marc Garneau, the transport minister and an ex-astronaut, that he was one of Deltell's heroes when they met on the Hill.
Deltell flies powered paragliders. His first flight was in 2002. He has a canopy over his head, like a parachute and an engine on his back, which is like a backpack. "It is the best way, and the most cheapest way to fly. This is why I like it. It's cheap."
At 17 years old, he bought a membership card of the Progressive Conservative Party. In fact, he still has it in his wallet, 35 years later, and pulls it out once in awhile to prove he's back to being a true blue Tory.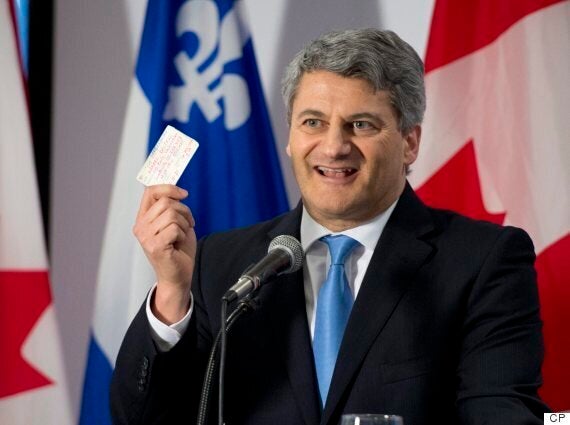 He served as president of his riding association and university's PC group, where he met former prime ministers Joe Clark and Brian Mulroney. He also volunteered on a campaign.
Soon after that, he says he decided to focus on his career as a journalist. "For sure, you can't be involved in politics and dreaming of becoming a journalist. You have to get out of the political area and to focus on journalism, which I did, studying history and also having some classes from a private school to be a broadcaster."
Fresh out of school, his first job was as a radio jockey playing country music in Beauce — Bernier's riding.
After that, he got a job working at the National Assembly in Quebec City. In his 20 years working as a reporter, the last six were spent covering the Quebec political scene for TQS — a privately-owned French television network – until it closed its newsrooms in 2008.
Deltell still has some fond memories of his time covering politics as a reporter. He says he has "always loved politics" and "always loved being a journalist", which is like being a witness of events while having to squeeze all of the information in a two-minute report at the end of the day.
Story continues after slideshow: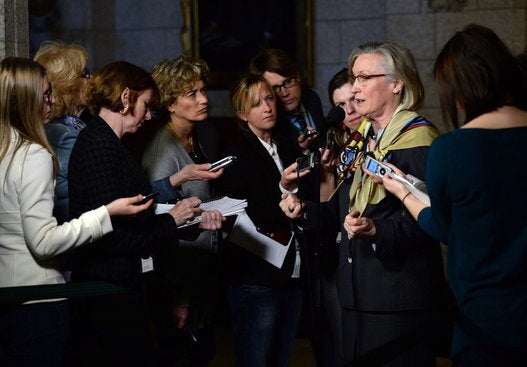 MPs Who Were Once Journalists (2016)
"This is how I saw journalism: as an explanation, as a privilege to be a witness of the events. So I took the best of that and tried to explain it the best as I can to the people, at the end of the day, who have other things going on in their lives, by telling them: 'This is what is important, this is what I have to tell you.'"
In the back of his mind, he thought that maybe, one day, he could run, too.
The opportunity presented itself more than once. He received three phones calls from three different parties for three different elections on the provincial level — in 2003, in 2004 for a byelection and in 2008 — asking him to consider running for them.
"After three times, I said to myself: 'Well, all three parties cannot be wrong all the time.'"
The third call, in 2008, was from the Parti Quebecois.
"So then, I thought: 'OK, if a leftist and separatist group thinks I can be a good MNA, even though I'm not a separatist and I'm not a leftist, maybe it's a good time for me to run.'"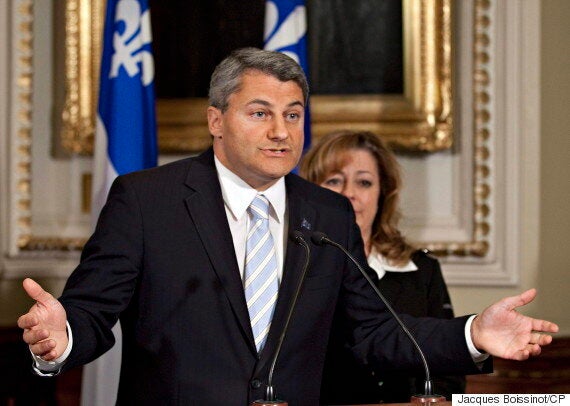 But the switch from journalism to politics didn't happen in a heartbeat. After the TQS newsroom closed down, he waited two months before he announced he would be running for Action démocratique du Quebec (ADQ), a conservative and right-wing party at the National Assembly.
Considered a star candidate, Deltell was running in his district of Chauveau, in Quebec City's northern suburb, where he had lived almost all his life. It was a risky bet, but a successful one: he won 43 per cent of the vote.
But the ADQ, which formed the official opposition in 2007 with 41 MNAs, "collapsed" the year after and elected only seven members. Mario Dumont, who founded the party in 1994, announced he was stepping down as leader, but staying as interim leader for the time being. He officially quit politics in the spring of 2009.
"It was harsh times", recalls Deltell. "But when you get elected for the first time, it's the dream of your life, so whatever."
Faced crisis with provincial party
As a new MNA, Deltell says he was asked to run for the leadership, but he declined the offer. Dumont was replaced by interim leader Sylvie Roy — who tragically died last summer — then briefly by Gilles Taillon, who quit after suggesting he had discovered some irregularities in his party's finances.
In November 2009, Deltell was acclaimed leader by his party's executive and had to face a crisis. Out of the seven members who were elected the year before, Taillon had left and two had quit to become independent. The new MNA was left with the task of reuniting a small caucus of four members, less than a year after being elected for the first time in office.
Deltell was the leader of his party for two years. Looking back at that difficult period in his life, he has no regrets. Voting intentions surged for the ADQ, left for dead after the 2008 election, and he received a 97 per cent vote of confidence in his first year as a leader.
He also had no problem picking up fights with other leaders. He notably called then Quebec premier Jean Charest "the godfather of the Liberal family" in 2010. Charest threatened to take legal action if Deltell did not issue an apology. Deltell refused to take back his words and Charest never put his threat to execution.
But Deltell insists that the ADQ's success under his leadership was a team effort. "We worked hard", he says. "We did exactly the right thing, and if I had to do it all over again, I would do it exactly the same way."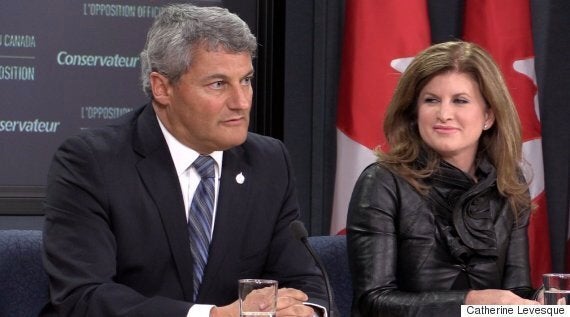 In 2012, the ADQ merged with the Coalition Avenir Québec, a new party founded by former Parti Québécois minister François Legault. For Deltell, "it was crystal clear" that both centre-right parties could reach an agreement and form a new political force in Quebec.
"We merged together, as the Progressive Conservative Party and the Canadian Alliance had merged in Canada 15 years ago," he said, comparing it to the Conservative Party under Stephen Harper.
Deltell stayed on as leader up to the merger, then served as House leader until 2014. He says that Legault had decided the former ADQ leader had "other challenges to address" after the Quebec Liberals came back to power.
It was around that time that Deltell received calls from "high rank officials" from the Conservative Party, asking him to consider running at the federal level.
He was concerned about sparking a costly by-election just one year after being re-elected. He admits the decision to take the plunge was "not an easy ride."
"I got the support from the people for four years and I had to cut it off after one year. So, it was tough for me," Deltell said. "But on the other hand, I got a call from the real top asking me to run on the federal level."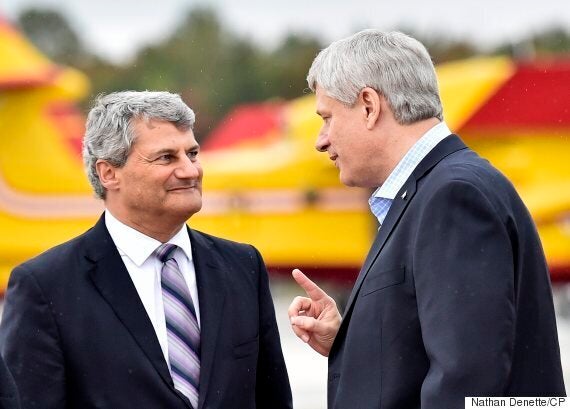 Did Harper pick up the phone to convince him to run in 2015? Deltell wouldn't say.
After multiple discussions with his constituents, he says he decided not to take the bonus he could have received for his years of service, which was the cost of a by-election.
"For me, I had cleared my mind with the money issue, since I let on the table half a million dollars, which was the cost of the by-election," he said. "But also, speaking with the people, I was running in the same riding, so I let the people tell me directly if I did the right thing or not. And then, they elected me with a 19,000 votes majority."
"My grassroots, my political roots belong to the federal level", says Deltell, who considers he "went back home" by entering the Conservative Party again.
Deltell was dubbed a "rising Conservative star" by The Globe and Mail a few months after he was elected in the House of Commons. He's been an active of the assisted dying and electoral reform committees, and has been often seen next to interim leader Rona Ambrose in press conferences.
In the debate around the Energy East project in Quebec last year, the MP was singled out by The Rebel Media as a vocal defender of pipelines and Canadian oil.
"During my time as finance critic, I have, on the record, asked the Finance Minister (Bill Morneau) 14 times to give Canadians a date that he plans to have the deficit back at 0. He refused to answer at every opportunity, and now we know why", he stated in a press release, earlier this month.
"All of my friends are hard-working Canadians," he said in an interview. "They see half of their salaries going into taxes, so they want to get some of their money back. If they see that politicians are spending money without any concerns, living over what we can afford, that's not the way I do it. This is why I am in politics, to clean the mess."
What makes him most upset is the lack of judgment, he added.
"You're talking about hard-working people's money, how to spend it and living over what you can afford - it's not my way of doing business, especially in the political area."
Story continues after slideshow: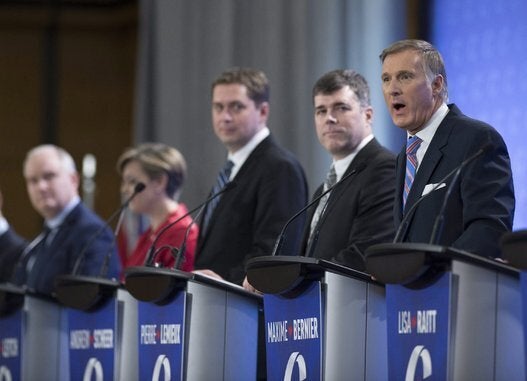 Conservative Leadership Candidates
Deltell admits he gets "very upset" when he sees his country in deep trouble. "It may be a little bit fleur bleue, like we say in French, of wanting to do the best for our country, but that's the will I have."
The MP refuses to compare his past experience as ADQ leader to his current role with the Tories. If he compared himself to a "fireman" who had to extinguish flames within the ADQ as a leader, he argues "there is no fire now" within his new party.
"For sure, my (former) party collapsed in 2008 and my (actual) party lost power. But my provincial party was disintegrated after the election. It was a very tough time. This is not the case here," he said. "We've got thousands of members across most of the country, we've got a strong team with former senior cabinet ministers, a third of new MPs… this is not the same thing. The party is in real good shape, which was not the case (with the ADQ) nine years ago."
Some of his colleagues in Quebec, who haven't made their choice yet in the leadership race, think Deltell would've been a great candidate, but that it would've been too early for him to run.
Kingmaker role in province?
Joël Godin, MP for Portneuf-Jacques-Cartier, thinks Deltell would've been a better candidate than many others currently on the list.
"It might be a little bit early for him, but I can't deny Gerard would make a great candidate, just like many others already in the race. He just got elected, it's only been a year," he said.
"Mr. Deltell is not new to the party – he's had his membership card since he was like three years old," jokes Bernard Généreux, MP for Montmagny-L'Islet-Kamouraska-Rivière-du-Loup.
"He has a power of attraction, people see him as a natural leader, I would say," he added. "But he decided not to run and I respect that. He would've made a great candidacy, though."
Colleague says Deltell will run for leader someday
Candidates will be trying to draw support from Quebec's 78 ridings – each electoral district has an equal weight of 100 points – to win the race on May 27. The first French language debate takes place on Jan. 17.
Godin thinks Deltell could have considerable influence in the province if he supports a specific candidate, even suggesting he could act as a kingmaker.
"But I'm convinced that Gerard, if he doesn't run this time, will be running in the next leadership race, if there is another race in the time he's elected," Godin said.
"Gerard aspires to that, I'm sure. But he's not the one saying it – I am!"
With files from Althia Raj