There's plenty of reason to celebrate for Germany, after the country's soccer team claimed victory at the 2014 World Cup.
Loyal fans around the world celebrated and cheered their team on for Sunday's final against Argentina. Although the match was close, German player Mario Gotze led his country to the win by scoring the only goal in the tournament during extra time.
Supporters of the German team breathed a collective sigh of relief and then took to the streets to celebrate!
Check out some of the team's most enthusiastic fans around the world celebrating the World Cup victory.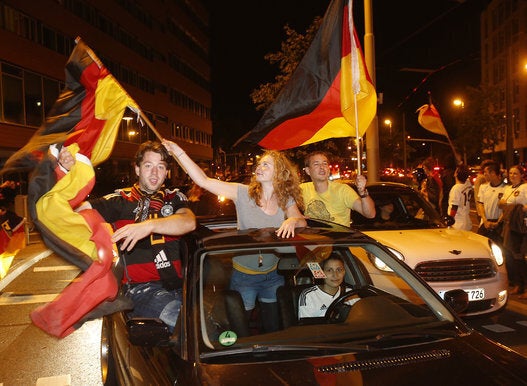 Germany Wins World Cup, World Celebrates