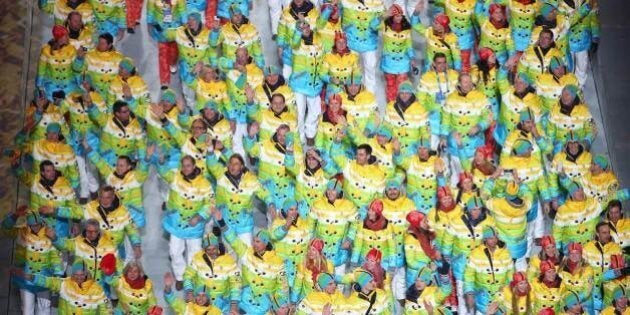 Germany made sure all eyes were on their athletes at the 2014 Olympic opening ceremony on Friday, Feb. 7, thanks to their colourful threads.
So were the bright outfits a big "F U" to the host nation? Not according to the outfit's designer, Willy Bogner.
Instead, they were intended to celebrate "the great atmosphere" of the 1972 Summer Games in Munich.
A spokesperson for the German Olympic Sports Confederation told Die Tageszeitung that "the uniforms are not a protest," and that the jackets were designed before the controversy over Russia's anti-gay laws began.
However, the outfits are getting a huge and positive reaction on Twitter.
However others did not see the outfits as a stance against anti-gay laws.
What do you think? Are Germany's Olympic opening ceremony outfits a political statement? Sound off in the comments below.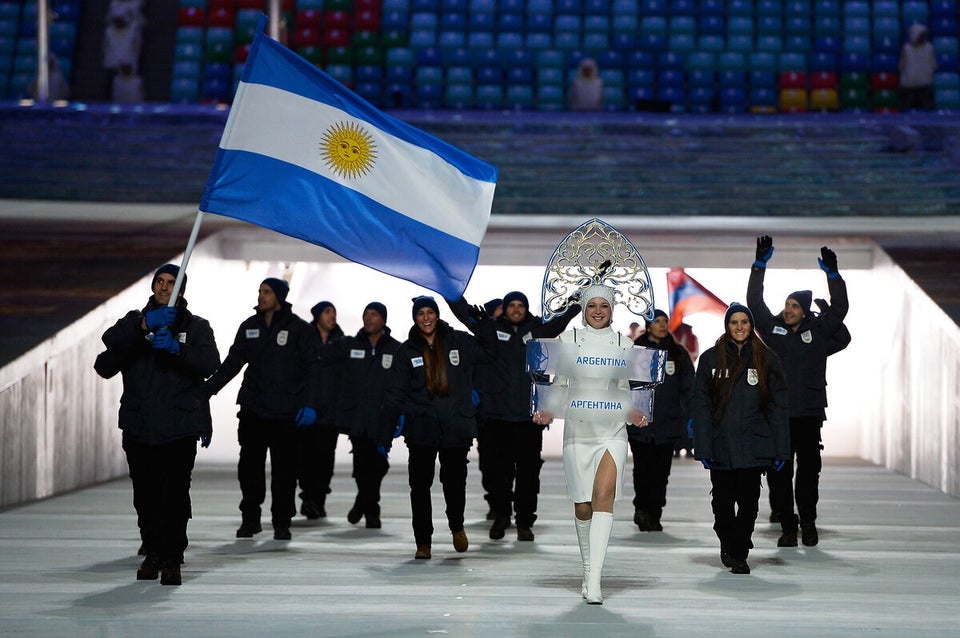 Sochi Olympic Opening Ceremony Outfits