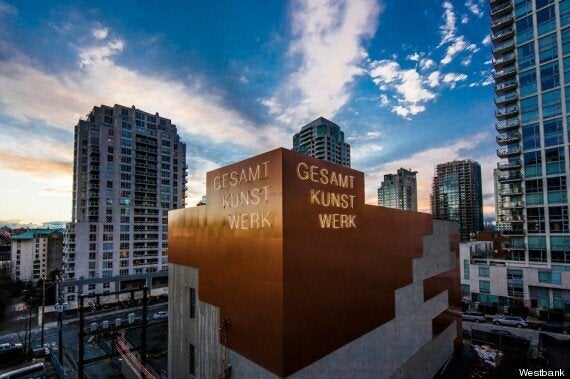 If you've been near Vancouver's Granville Street Bridge, you've probably seen the word Gesamtkunstwerk glowing from two sides of a building. Like us, you then wondered, "What the heck does that mean?"
Definition: German word meaning total or ideal work of art achieved through the combination of different elements. Popularized by composer Richard Wagner in the mid-19th century.

Pronunciation: get-zahmt-KOONST-VAIRK
The exhibition will delve into the evolution of the city's buildings and design. A notable display is a never-before exhibited 1955 drawing by renowned architect Arthur Erickson whose style heavily influenced Vancouver buildings.
Gesamtkunstwerk is curated by architecture expert Trevor Boddy and Danish architect Bjarke Ingels, who designed a 52-storey twisting tower called Vancouver House. The exhibit is bankrolled by Westbank Developments that's building the eye-catching $200-million tower at Beach and Howe.
Story continues after slideshow: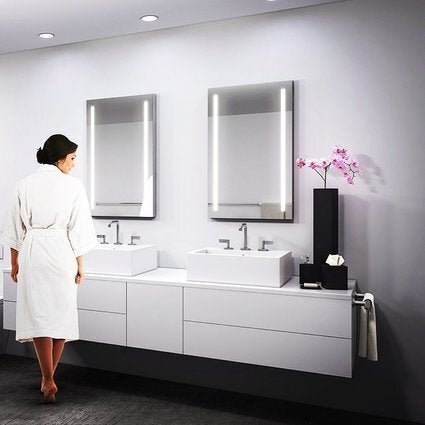 Bjarke Ingels' Twisting Vancouver Tower
The show opens up the design, context and background of Vancouver House to public understanding with powerful visuals and commentary, showing how "Total Design" can transform contemporary condo living through the synthesis of art, architecture, interiors, urbanism and energy with public-mindedness.
Vancouver House — slated to be finished in 2018 — has already made a big splash with plans for a massive public art piece to be installed under the Granville Street Bridge. Concept drawings for the chandelier that will rotate and spin daily will be shown at Gesamtkunstwerk, which ends May 18.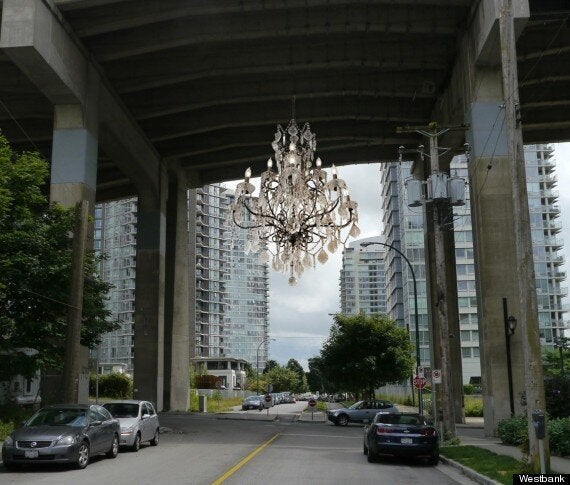 Like this article? Follow our Facebook page

Or follow us on Twitter