You've seen them on TV and in debates but what are the federal leaders like behind the scenes? HuffPost Canada put 51 questions to the heads of the five main political parties to get to know them better.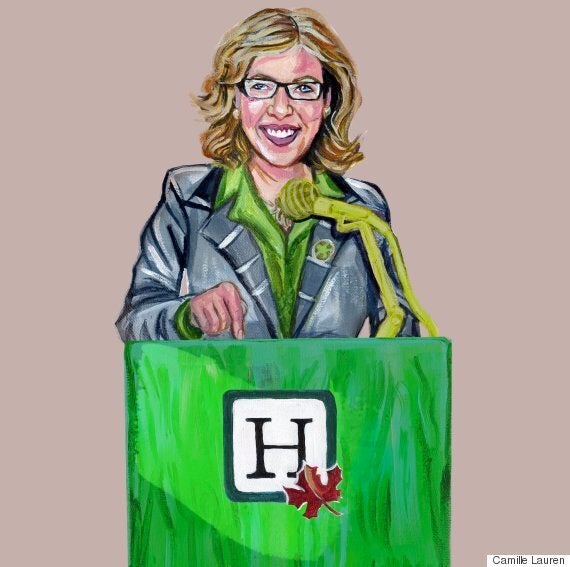 Elizabeth May, leader of the Green Party
Born: June 9, 1954, Hartford, Conn.
Education: Law degree from Dalhousie University
Previous occupation: Lawyer, executive director of Sierra Club of Canada
Left-handed/right-handed: right-handed
Astrological sign: Gemini
Haircut style and where: Haven Spa, Sidney, B.C.
Pets: Jackson, rescue dog my friends share with me
Children: Daughter Cate, 24 years old
How do you take your coffee? With cream
Sports you play: Swimming
Sports you like to watch: Cricket
Favourite food: Dungeness crab
Favourite restaurant: Haro's in Sidney, B.C.
Favourite NHL hockey team: Montreal Canadiens
Favourite author: Farley Mowat
Last book read/book you're currently reading: Sold Down the Yangtze: Canada's Lopsided Investment Deal with China
Favourite music: Beatles or Simon and Garfunkel
Favourite movie: "Heaven Can Wait"
Favourite TV shows: "Downton Abbey," "The Wire," "Jane the Virgin"
Favourite article of clothing: My green Haida wrap
Biggest regret from your teenage years: No regrets
Would you rather be on "Celebrity Apprentice," "Dragon's Den," "The Amazing Race" or "Survivor"? "The Amazing Race"
Typical Canadian skill you may not have: Taking Buzzfeed quizzes
Curse word of choice: Jeez Louise
You have the afternoon off, what do you do?: Go to a friend's house for lunch, read a novel, laundry.
Best piece of advice you ever received (and from whom): My mom said, "You can accomplish anything you want as long as you don't care who gets the credit."
What did you want to be when you grew up? An environmental lawyer
Thing you are most proud of: My family
First job: Waitress, cook at family restaurant The Marion Elizabeth
Your house is on fire and you only have time to grab one personal item. What do you grab? My mother's amethyst necklace
Who should play you in a movie? Meryl Streep
If you're welcoming a pen pal from abroad, where would you take them? Anywhere with coastline and trees
Budworm Battles
Paradise Won
At The Cutting Edge
Frederick Street: Life and Death on Canada's Love Canal
Global Warming for Dummies
How to Save the World in your Spare Time
Losing Confidence: Power, Politics, and the Crisis in Canadian Democracy
Who We Are: Reflections on My Life and Canada
Do you watch the nightly news? Yes
What newspapers/websites do you read? The Guardian UK, the Times Colonist, Island Tides, The Globe and Mail, Le Devoir, many more
Last family vacation: A week at Whale Cove Village near my family home in Cape Breton
Inspiration: Wangari Matthai and other great activists, the sight of the ocean
Pastimes: Reading, playing Scrabble with Cate, walking my dog
Political idol: Petra Kelly, founder of the Green Party in Germany
What you think your most controversial idea is/was? Rejecting the belief that investor-state agreements are positive
Biggest political regret: Voting strategically one time (She won't say who she supported but said it was when she lived in Nova Scotia)
Hardest political move you had to make so far: Everything is hard, but it's worth doing
Favourite speech you gave: Spaceship Earth, talking about climate change
Your favourite quote from yourself: Democracy is too important to be left to politicians
Read the other leaders' questionnaires: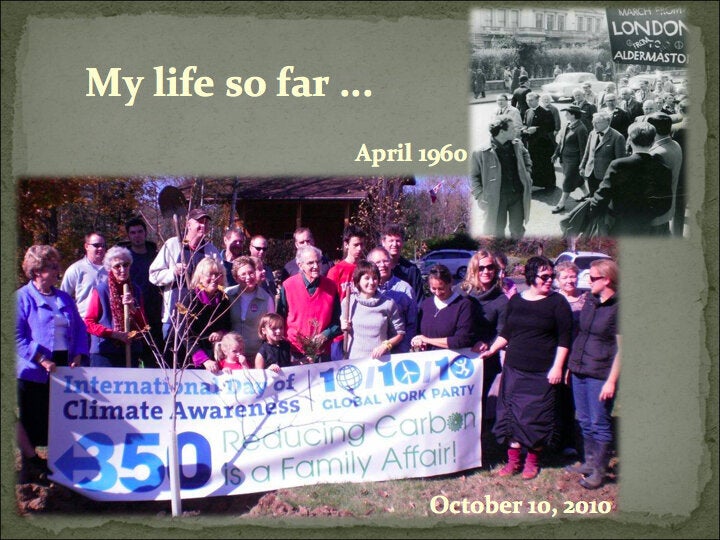 The Life Of Elizabeth May