You've seen them on TV and in debates but what are the federal leaders like behind the scenes? HuffPost Canada put 51 questions to the heads of the five main political parties to get to know them better. Bloc Québécois leader Gilles Duceppe chose to answer a selection of them.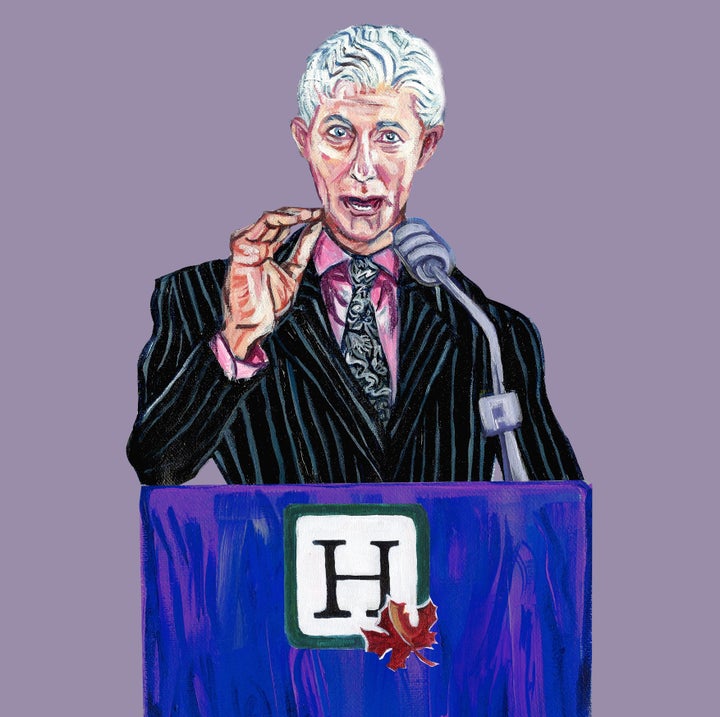 Gilles Duceppe, leader of the Bloc Québécois
Born: July 22, 1947 in Montreal
Previous occupation: Union negotiator
Left-handed/right-handed: Right-handed, but left-handed when playing golf
Astrological sign: Cancer or Leo, depending on the newspaper
Haircut style and where he gets it cut: Christian Coiffure
Cats vs. dogs: Either one
Marital status: Married to Yolande Brunelle
Children: Amélie, 41, and Alexis, 36
How do you take your coffee? Black
Sports you play: Football
Favourite food: Buttered salmon
Favourite NHL hockey team: Montreal Canadiens
Favourite author: Ken Follett
Last book read/Book you're currently reading: Numero Zero by Umberto Eco
Favourite music: Love music, but no particular style
Favourite movie: "Les Uns et les Autres"
Favourite TV shows: "Unité 9"
Favourite article of clothing: Jeans
You have the afternoon off, what do you do? Biking
Best piece of advice you ever received (and from whom): To follow your own convictions
What did you want to be when you grew up: Hockey player
First job: At Hydro-Quebec's print shop in 1964
Who should play you in a movie? Patrice L'Écuyer
Books written: "Question d'identité" (2000), "Entretien avec Duceppe" (2010)
Do you watch the nightly news: Usually, yes
What newspapers/websites do you read: Le Devoir, HuffPost, La Presse, Journal de Montréal and Montreal Gazette
Last family vacation: In France with my wife and grandson Émile
Political idol: René Lévesque
Biggest political regret: To not have won the 1995 referendum
Hardest political move you had to make so far: Support the war in Afghanistan
Read the other leaders' questionnaires: