You've seen them on TV and in debates but what are the federal leaders like behind the scenes? HuffPost Canada put 51 questions to the heads of the five main political parties to get to know them better.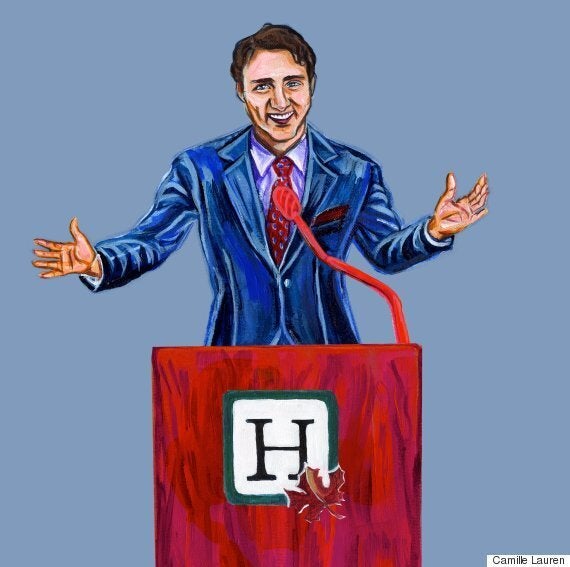 Justin Trudeau, leader of the Liberal Party of Canada
Born: Dec. 25, 1971, Ottawa
Education: bachelor's degree in English literature from McGill, bachelor's degree in education from UBC
Previous occupation: Teacher
Left-handed/right-handed: Right handed
Astrological sign: Capricorn
Haircut style and where you get it cut: I leave description of my hair up to other people. I get it cut wherever I happen to be at the moment I need it.
Cats vs. dogs: Have had both, liked both
Marital status: Married to Sophie
Children: Xavier (7), Ella-Grace (6), Hadrien (18 months)
How do you take your coffee? I don't drink coffee
Sports you play: Boxing, running, rock climbing, canoeing, skiing, snowboarding
Sports you like to watch: Hockey, football
Favourite food: Asian food
Favourite NHL hockey team: Montreal Canadiens
Favourite author: Stephen King
Last book read/book you're currently reading: King of the World: Muhammad Ali and the Rise of an American Hero
Favourite music: Too varied to choose!
Favourite movie: "Star Wars" (in order 5, 4, 6, 2, 3. Too bad there was never a 1 made.)
Favourite TV shows: "Sherlock," "The Americans"
Favourite article of clothing: T-shirt and Levi's jeans
Biggest regret from your teenage years: Wearing suspenders with jeans
Would you rather be on "Celebrity Apprentice," "Dragon's Den," "The Amazing Race" or "Survivor"? "The Amazing Race"
Typical Canadian skill you may not have: A decent slap shot
Curse word of choice: Fuddle duddle
You have the afternoon off, what do you do? Spend time with my family
Best piece of advice you ever received (and from whom): Spend your afternoons off with your kids. My dad's example.
What did you want to be when you grew up? Astronaut
Thing you are most proud of: Having three wonderful kids
First job: Camp counsellor
Your house is on fire and you only have time to grab one personal item. What do you grab? Charcoal sketch of my dad holding me as a baby.
Who should play you in a movie? Meryl Streep, she's THAT good.
If you're welcoming a pen pal from abroad, where would you take them? The Library on Parliament Hill
Books written: Common Ground (2015)
Do you watch the nightly news? Sometimes
Last family vacation: A weekend up in the Laurentians
Inspiration: Thinking about the world my kids will grow up in.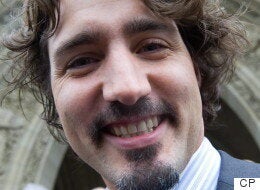 Property owned: My brother and I own the family cottage together.
Pastimes: Reading, hiking
Political idol: Wilfrid Laurier (he was my second favourite prime minister)
What you think your most controversial idea is/was? Legalizing marijuana.
Hardest political move you had to make so far: While it was the right decision, it was personally difficult to remove good friends who were senators from the Liberal caucus
Favourite speech you gave: Liberty speech given at McGill alumni at the Royal York, spring of 2015
Your favourite quote from yourself: Canada is a country strong not in spite of our differences, but because of them.
Read the other leaders' questionnaires: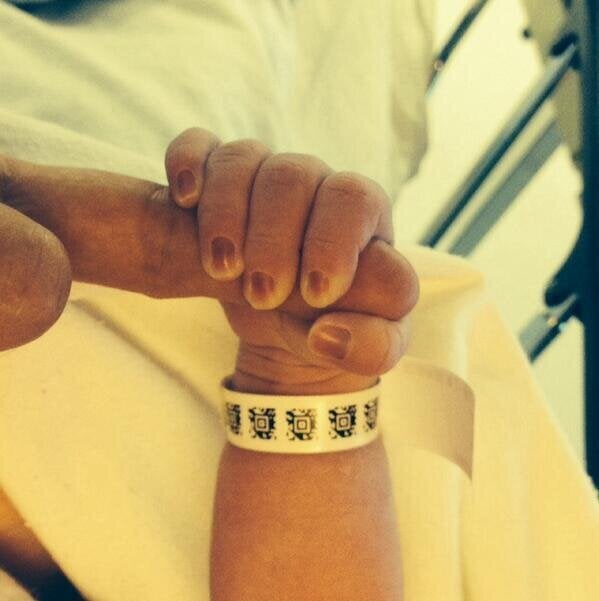 The Trudeau-Grégoire Family