You've seen them on TV and in debates but what are the federal leaders like behind the scenes? HuffPost Canada put 51 questions to the heads of the five main political parties to get to know them better.
The request to Conservative Leader Stephen Harper and his party was sent in August. Despite replies from the Tory camp that answers were coming, we still haven't received any. So we filled in the blanks using available information, including replies previously provided to HuffPost Ottawa bureau chief Althia Raj while at The National Post.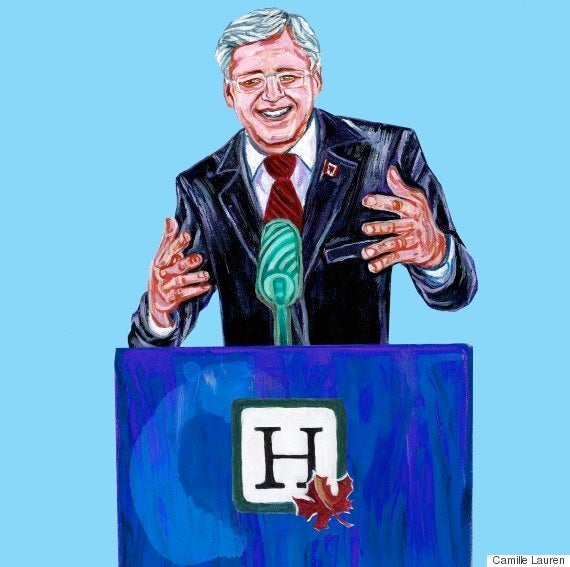 Stephen Harper, leader of the Conservative Party Of Canada
Born: April 30, 1959 in Toronto
Education: BA and MA in economics from the University of Calgary
Previous occupation: Political aide, Reform MP, president of the National Citizens Coalition, leader of the Canadian Alliance
Left-handed/right-handed: Right-handed
Astrological sign: Taurus
Haircut style and where you get it cut: Declined to disclose.
(At one point he had it cut by Stefania Capovilla, who cut other notable Conservatives' hair.)
Pets: A chinchilla named Charlie and two cats named Stanley and Gypsy. Laureen Harper also set up a bat house.
Marital status: Married Laureen Teskey in 1993. Met her at a Reform Party assembly in Saskatoon in 1990.
Children: Benjamin (19) and Rachel (16).
How do you take your coffee? He said in 2011 that he prefers hot chocolate, and likes it from Tim Horton's.
Sports you play: Tennis and road hockey (sometimes)
Favourite food: Junk food and candy, according to staffers. His wife told The Canadian Press that Harper likes spicy foods and hot sauce. His former press secretary said the Tory leader likes Chinese food.
During a case-of-beer bet with U.S. President Barack Obama, Harper suggested that if he had lost, he would have sent beer from Beau's All Natural, an Ontario brewery, and Alberta's Big Rock Brewery.
Favourite NHL hockey team: Team Canada
Favourite music: Classic rock, The Beatles, Blue Rodeo
Favourite movie: "The Wizard of Oz"
Favourite TV shows: "Coronation Street" occasionally and "Murdoch Mysteries," he said in 2011 .
Favourite article of clothing: Jeans
Books written: "A Great Game." A non-fiction book about about the rise of professional hockey that was published in 2013.
Do you watch the nightly news? Rarely
What newspapers/websites do you read? "Not much spare time to sit back and read the paper," his office responded in 2011.
Inspiration: His wife, Laureen
Property owned: Home in Calgary, he said in 2011.
Pastimes: Plays piano in a rock band (Mr. Harper obtained Grade 9 with the Royal Conservatory of Music); enjoys watching hockey, curling, singing karaoke. He tried to learn Spanish but it's unclear if he can speak it.
Political idol: Sir John A. Macdonald, his office told Postmedia in 2011
Read the other leaders' questionnaires: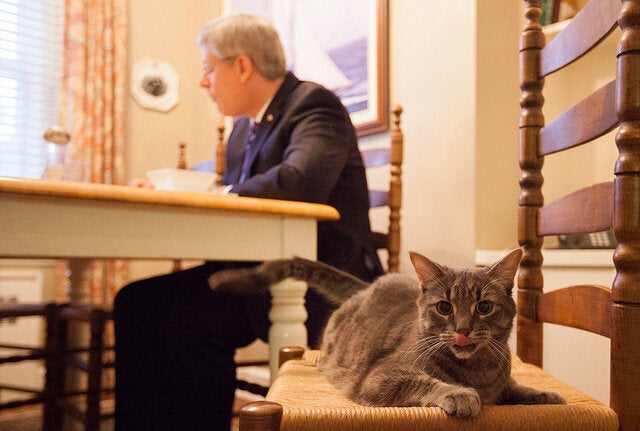 Day In The Life Of Stephen Harper