Are you thinking of buying a home? Great! It may be your first home, or perhaps your first home in a long time. Logically, the first step in buying a house is to determine what type of house you want and most importantly, what type of home you can afford. Unfortunately for most of us who did not inherit great wealth, we must rely on the services of a mortgage professional and choosing the right mortgage professional can save you time and money.
Perhaps you are most familiar with the mortgage professional at your local bank. That may be the extent of your knowledge when it comes to selecting a mortgage professional. However, there are three types of mortgage professionals that you can choose from, the loan officer at your local bank, a licensed mortgage broker and a mobile mortgage specialist. Let me show you some of the differences between them.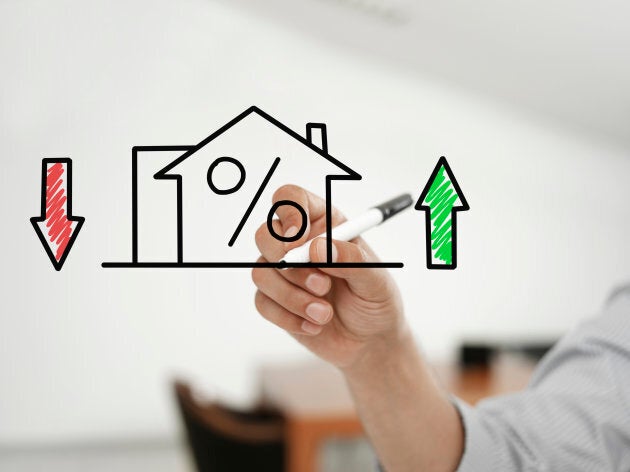 The loan officer at your local bank
In Canada, all mortgage brokers must be licensed and are subject to a governmental regulatory body that governs the industry. However, when it comes to the loan officer at your local branch, they do not have to be licensed because they are covered under the umbrella of the financial institution they work for. They receive in-house training on how to receive a mortgage application and to inform the customer of what documentation is required to complete the mortgage application. These loan officers may or may not be licensed. If they are not licensed, they are no more than application takers that must pass the information to an underwriter to approve the mortgage. Furthermore, they are employees of the bank on a salary, and although they are required to do a certain number of transactions a month, they may not really be concerned on whether you are approved or not. This is because there is no incentive for them, they are on salary and get paid the same whether you are approved or not.
They provide a service to the general public and if you fit within the parameters established by the bank they represent, this may be a good choice for you.
The licensed mortgage broker
They are independent contractors working for a mortgage brokerage and for the most part, work purely on commission. Which means that they will work hard for you, because if they do not approve you, they will not get paid. Furthermore, they have access to all lending institutions across the country. This is an advantage to you because every lending institution has different qualification requirements. If your application is not very strong, the broker will submit your application to a lender that has lower qualification requirements, as opposed to your local branch who can only qualify you based on the requirements established by that bank.
The lending industry is very competitive and quite often, lenders attract new business by offering incentives or bonuses to mortgage brokers. Let's suppose you are a mortgage broker and you have a client that could easily qualify for a mortgage based on the information that was provided. You as a mortgage broker have the choice to submit this mortgage application to a number of different lenders. To which institution would you submit the application, to the one offering $2,500.00 or to another offering $5,000.00 in commission and bonus? Can you see the problem?
A common error that most people make when getting a mortgage is paying attention only to the mortgage rate.
In order to maximize the mortgage broker's income, they may submit your application to a smaller, less known lender who are trying to increase their market share by offering cash incentives and promotions to the brokers. These lenders may offer competitive rates but less than desirable terms and believe me, a great mortgage is more than just a great rate, it is also about the terms of the mortgage (pre-payment penalties, fees, etc). A common error that most people make when getting a mortgage is paying attention only to the mortgage rate. However, when you run into trouble and must sell the property, only then do you realize that the terms are important because it could cost you thousands of dollars in additional fees and penalties.
The bottom line is that you want to work with a mortgage broker that looks after your best interests; however, when there is the potential for an additional financial gain on the side of the broker, the line becomes obscure.
The mobile mortgage specialist
This group is a combination of the loan officer at your local branch and a mortgage broker. These professionals work for a bank and generally paid commission. They specialize in the mortgage products that their bank offers.
I prefer to work with this group of people, because they know their product well. Sometimes you can even get an answer within hours of submitting the application. They don't have the option to submit your application to the highest bidder to get a higher commission which is very important if you are looking for someone to look after your best interest. In this case, there is no conflict of interest and nine times out of 10, they should be able to qualify you.
More often than not, this group carries years of mortgage experience, and long tenure in the industry and a strong relationship with their underwriter. Furthermore, these mortgage professionals are trained to compete against mortgage brokers and thus offer competitive rates, which are generally lower than what you will get by walking into your local bank.
Joaquin Benitez is a licensed real estate agent and author of the book, The Foreclosure Phenomenon: How to Defend Your Home from an Impending Foreclosure, available at Amazon.com and chapters.indigo.ca
Follow HuffPost Canada Blogs on Facebook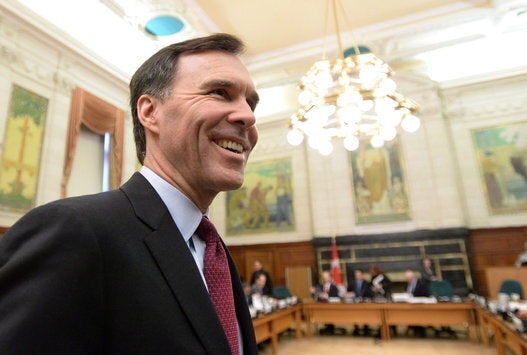 6 Possible Outcomes From Canada's New Mortgage Rules