Ghee is mostly used in South Asian households for cooking, but one Kardashian is eating a spoonful of it for breakfast.
Ghee is a source of fat traditionally used in Indian cooking and is often made at home by melting unsalted butter until it boils. During this process, milk solids found in the butter start to separate and are filtered out leaving behind a golden (and delicious) liquid.
"If you're having butter on toast or choosing between ghee or another type of fat, then ghee is a great choice because of the benefits it may bring," she tells The Huffington Post Canada.
As Cosmo notes, Kardashian described ghee to taste like "a caramelized substance with a nutty flavour" — although we see the nutty-ness of it, we have no idea where the caramelization comes in. To us, it tastes like an unsalted version of butter, with a different texture.
But in regards to weight loss, Khatar says you shouldn't treat it as a miracle butter and if you are trying to watch your weight, you should be aware of how many calories you intake from a fatty source.
Our advice? Start cooking with it first.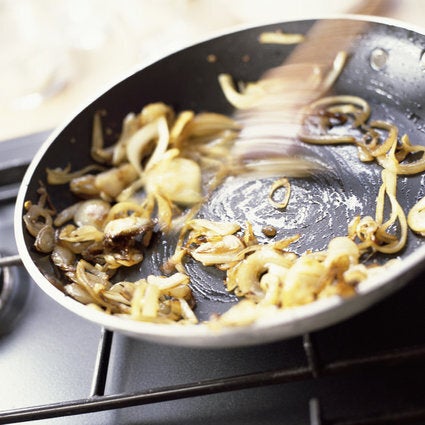 Health Benefits Of Ghee