An article from The Globe and Mail details the events leading up to Jian Ghomeshi's dismissal, including that there was photographic evidence of his sexual activities and that the former Q host didn't write his famous show-opening essays.
The Globe reports on meeting between Ghomeshi and CBC brass on Oct. 23 about concerns that a journalist was working on a story about Ghomeshi and his sexual encounters. The Globe says Ghomeshi's lawyers were presented evidence to two members of CBC management, including texts, e-mails and photos of Ghomeshi's sexual encounters.
The goal of the former host's lawyer was to prove these were consensual acts, but the Globe reports "the CBC managers were taken aback, and their views on Mr. Ghomeshi's conduct changed instantly. What they saw, in their opinions, was far more aggressive and physical than anything they had been led to believe during months of discussions."
The former host was afraid, the Star's sources said, that the story about his sexual encounters was about to be published in the media.
The Globe's reports this conduct was considered indefensible by the management. So the next day, last Friday, the corporation placed Ghomeshi on leave. When Jesse Brown, the freelance writer Ghomeshi would later refer to in his well-known Facebook post, tweeted Ghomeshi was on "indefinite" leave, Brown was informed by CBC's head of public affairs Chuck Thompson that was not the case. The corporation gave Ghomeshi Oct. 25 to think about his position.
On Sunday, Ghomeshi arrived at a morning meeting "unrepentant" and so his employment was terminated, with the announcement coming at 1:36 p.m. ET.
Former Q director and producer Matt Tunnacliffe told The Globe that Ghomeshi didn't write the show's introductory essays. Another staffer, this one anonymous, told the paper that when asked how a man accused of such things could have come off as a sensitive feminist on the radio, she said he was often "reading other people's words."
More behind-the-scenes details about Q came out in a National Post report revealing more of the story behind the former Q producer who says Ghomeshi said he wanted to "hate f---" her and then groped her buttocks.
The woman, now 35, said the staff were "always on pins and needles" and Ghomeshi's "environment of tyranny" enabled his behaviour to continue. She also says she went to Q's executive producer with the charge in 2010 and was told "'He's never going to change, you're a malleable person, let's talk about how you can make this a less toxic work environment for you.'" This was reportedly after a union representative offered her three options regarding what transpired: file a formal grievance, have mediation with Ghomeshi or speak to the executive producer.
As more women came forward this week, including Lucy DeCoutere and author Reva Seth, who wrote her account for The Huffington Post Canada, Ghomeshi found himself abandoned by crisis management firm Navigator and his longtime publicity team Rock-It Promotions.
As well, Ghomeshi's longtime agents The Agency Group, his representative since he was discovered busking with his band Moxy Fruvous, appear to have dropped him as a client.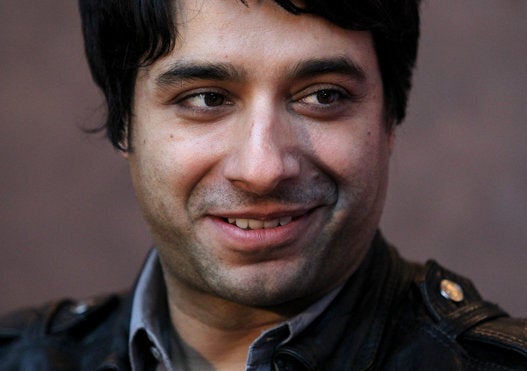 Jian Ghomeshi: A Timeline
Popular in the Community