Matilda Burnett was excited to see the film featuring an all-female cast. Her father, Max, told Buzzfeed that she wanted to dress up like a ghostbuster because "they look cool." Max then tweeted photos of his daughter's creation, which she made on her own.
Matilda's one-piece suit was complete with the ghostbusters' symbol and a proton pack, which held an adorable little ghost.
Her dad tweeted the two photos directly to the film's director Paul Feig. To his surprise, Feig saw the pictures and tweeted back.
And Feig wasn't the only one who was touched by the little girl's awesome creation. Many other Twitter users began tweeting out positive messages as well.
Max told Buzzfeed that his daughter loved all the characters, but that her favourites were Holtzmann, played by Kate McKinnon, and Patty, played by Leslie Jones.
Interestingly, both characters are incredibly unconventional. Director Feig has described Holtzmann, a nuclear engineer, as a "glorious weirdo" and Patty as someone with "big personality, the one who calls bullshit on stuff."
"It's awesome to have movies with strong female characters," Matilda's dad said.
Many fans couldn't agree more. In fact, a viral photo of "Ghostbusters" star Kristen Wiig greeting excited young girls at the film's Los Angeles premiere is proving just how empowering this movie has been for girls.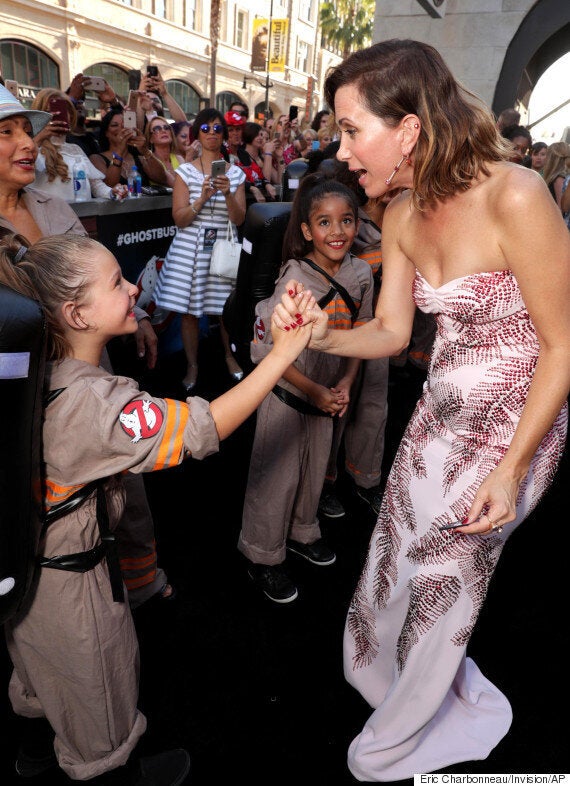 In the image, two girls, who are also dressed as ghostbusters, are mesmerized by Wiig. Their expressions are ones of awe and wonder and have captured the hearts of many.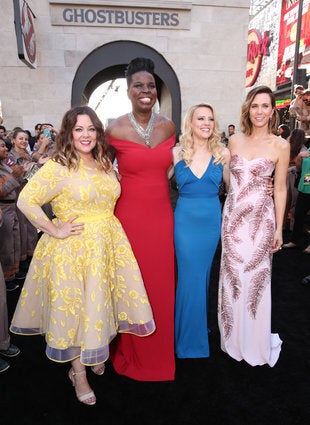 "Ghostbusters" Premiere
Popular in the Community