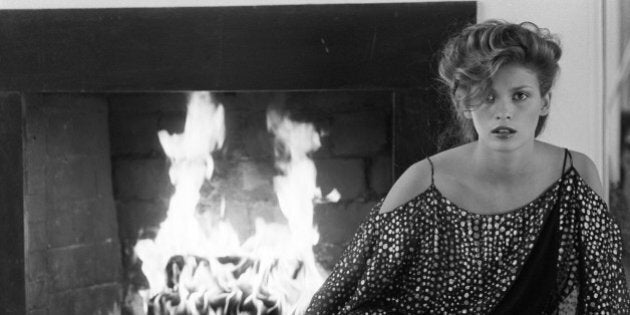 The American beauty, who was only 26-years-old at the time of her death, was considered one of the top models of her day. Some of her career achievements included being on the covers of British Vogue, Vogue Paris, American Vogue and Cosmopolitan, as well as being the muse of the best designers including Armani, Christian Dior, Versace and Yves Saint Laurent.
Gia stood out from other models not only because of her beauty; which was considered "exotic" during a time when blond-haired, blue-eyed girls were in vogue; but because she wasn't scared of taking risks.
Her star-turning moment came in 1978 when she went nude for photographer Chris von Wangenheim, who directed her to pose behind a chain-link face. The iconic photo would be recreated in the 1998 HBO movie "Gia" starring Angelina Jolie, who would later go on to win the Golden Globe for Best Actress in a Miniseries or Television Film.
Although her life ended way too soon, her legacy lives on in her many beautiful photo shoots. "I think God has a plan for me," she once said.
Here are Gia's most memorable moments in fashion (Warning: some photos are NSFW):
The photo that made her famous